Bikroy
Bikroy.com at a Glance in 2021
Company culture refers to the personality of a company. It defines the environment in which employees work. It includes a variety of elements, including work environment, company mission, value, ethics, expectations, and goals. It is also a critical factor for acquiring and retaining top talent. Additionally, good company culture can help your business succeed. It is important to ensure that the company is able to provide an impressive work environment for its employees through policies, engagements, and events.
Bikroy.com is the largest marketplace in Bangladesh. In 2012, Bikroy.com started its journey in the Bangladesh market, using technology to create a better & more sustainable form of commerce.
At Bikroy.com, we have always considered ensuring a good company culture for our 200+ employees which keeps them motivated. Looking at 2021, we have compiled some of our events with our employees since we introduced Bikroy.com on the LinkedIn platform.
Engaging Environment
Bikroy.com believes to create a friendly and fun-loving work environment for the employees which ultimately reduces the stress level of the employees. As part of our casual work environment, we always try to follow the tradition of arranging different events to bring all our colleagues together and celebrate small and big joys.
New Year Celebration 2021
Bikroy family welcomes the New year 2021 with good wishes, laughter, and fun games!! Hope this new year will bring a new plan and healthy life for everyone!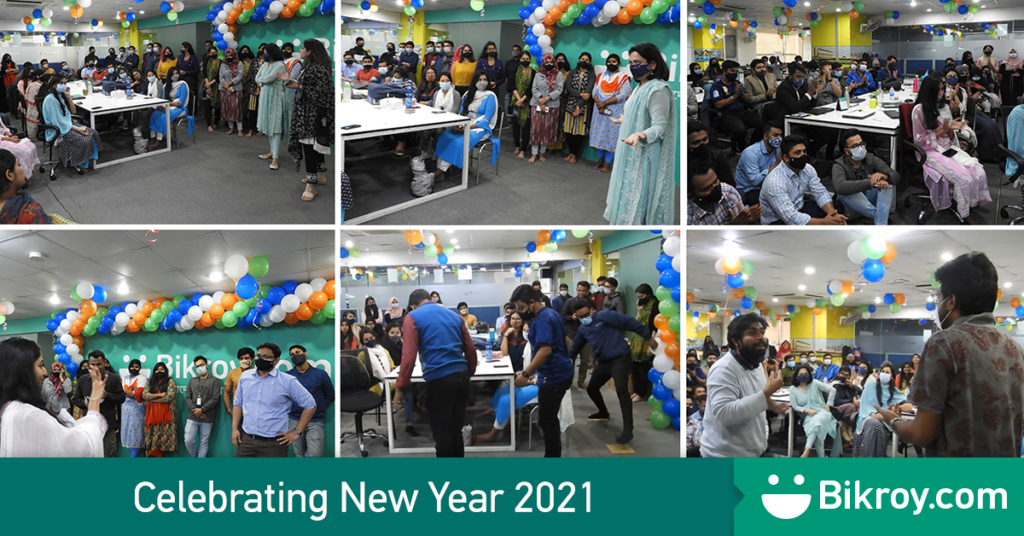 International Women's Day 2021:
Bikroy.com celebrated International Women's Day on March 8, 2021. This time Women's day has the theme #ChooseToChallenge which is aimed to inspire individuals to challenge biases, question stereotypes, and celebrate the achievements of women. And Bikroy believes in women's empowerment.
This time we invited Ms. Mahzabin Ferdous, Executive Director, CONCITO PR & Chief Executive Officer, Women Empowerment and Development Organization (WEDO) who graced our "Moner Janala" Session and shared her stories about her journey, what she thinks about women leadership & breaking the stereotype. On this occasion, our female employees also discussed how they want to take the challenge in their life.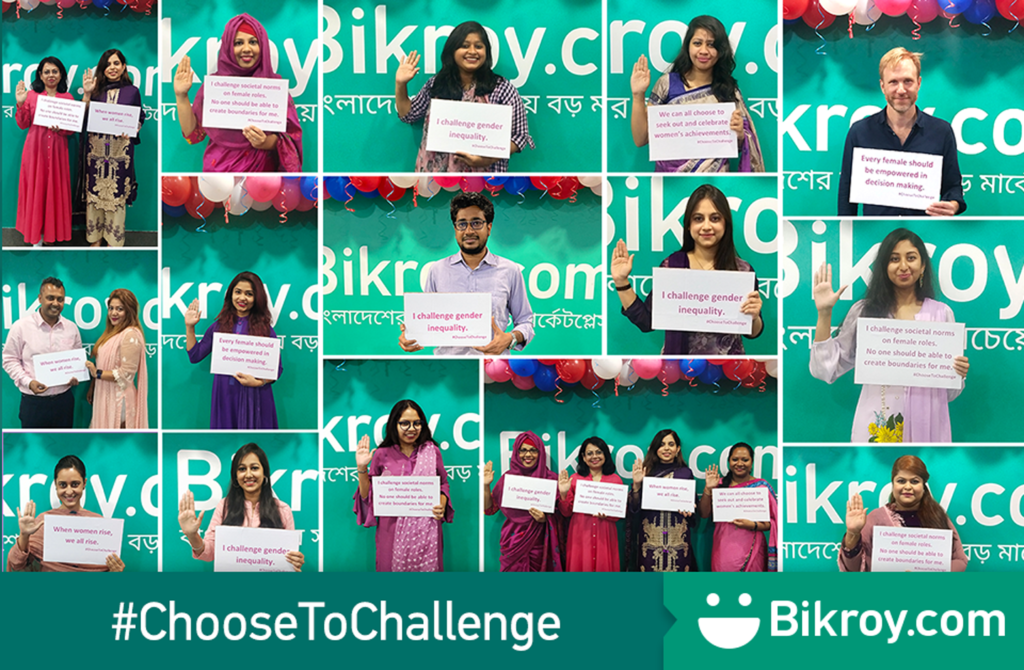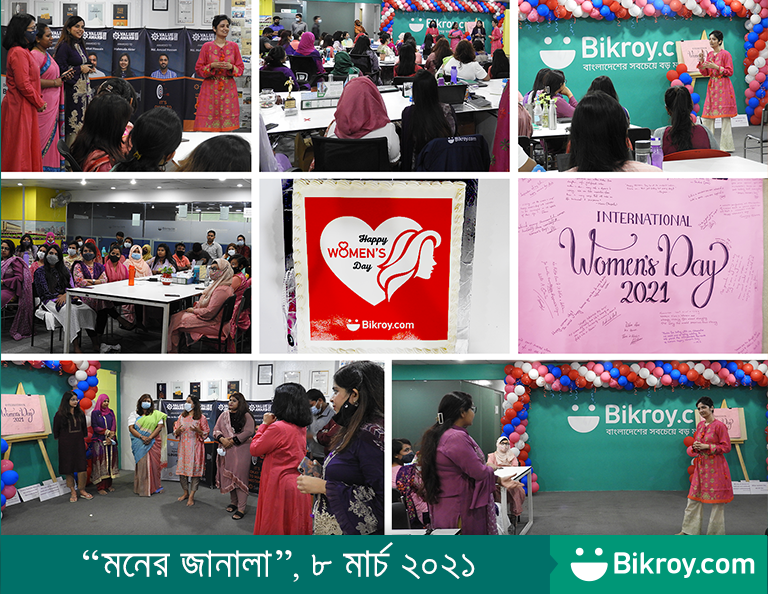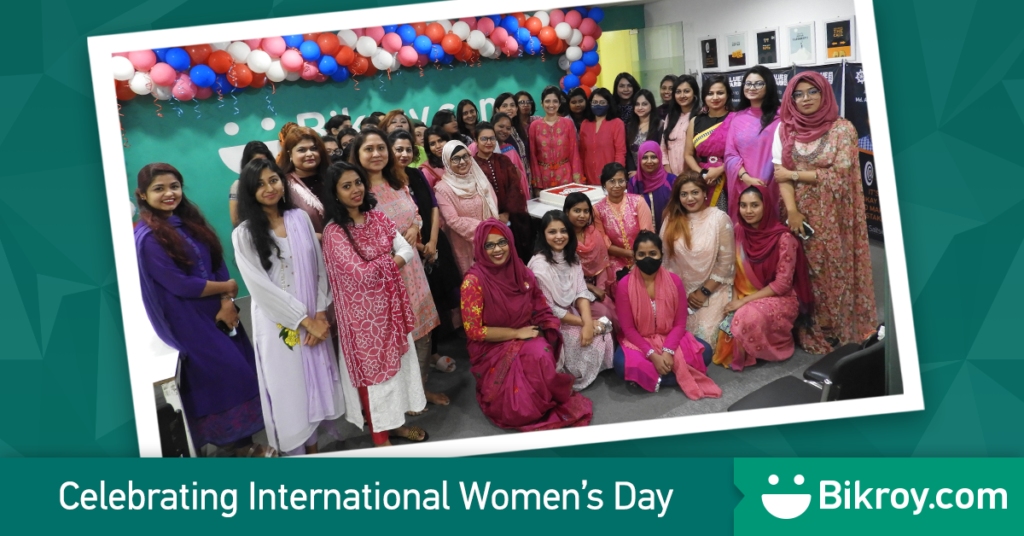 Monthly Birthday Celebration:
Our employees are our family. We love to make our employees feel very special on their birthdays. We do different kinds of activities to celebrate their birthday and try to make them feel that we value their special days.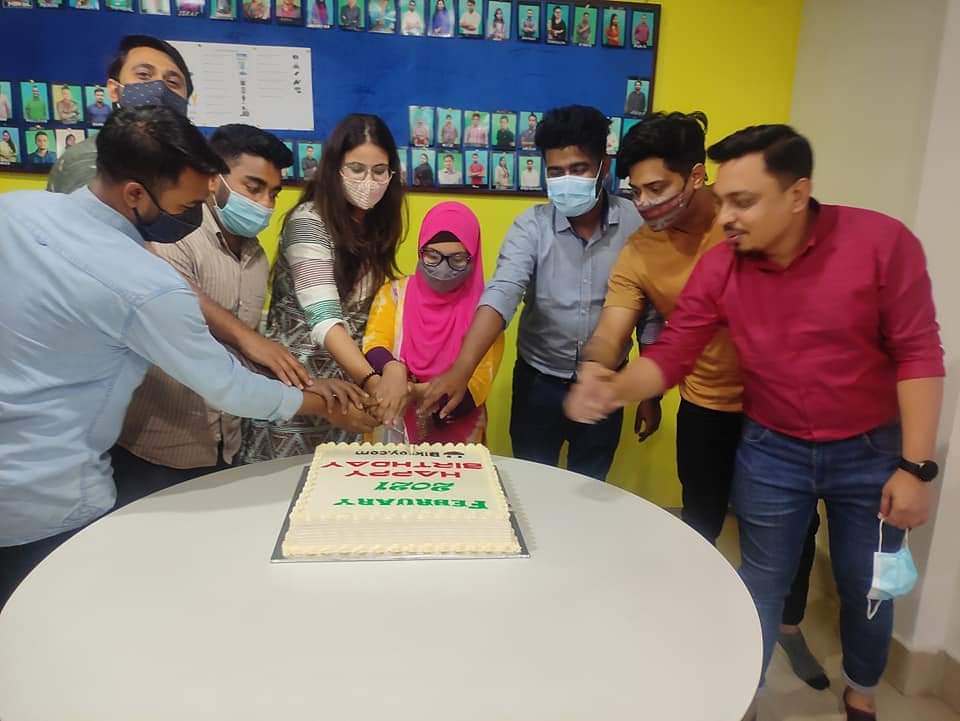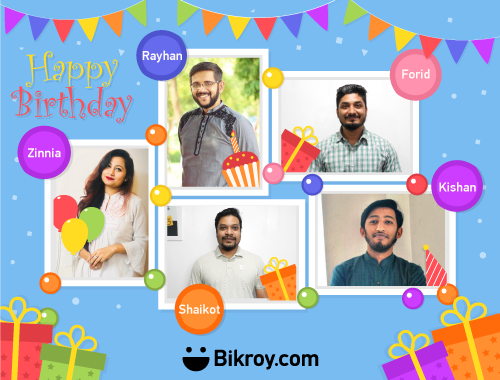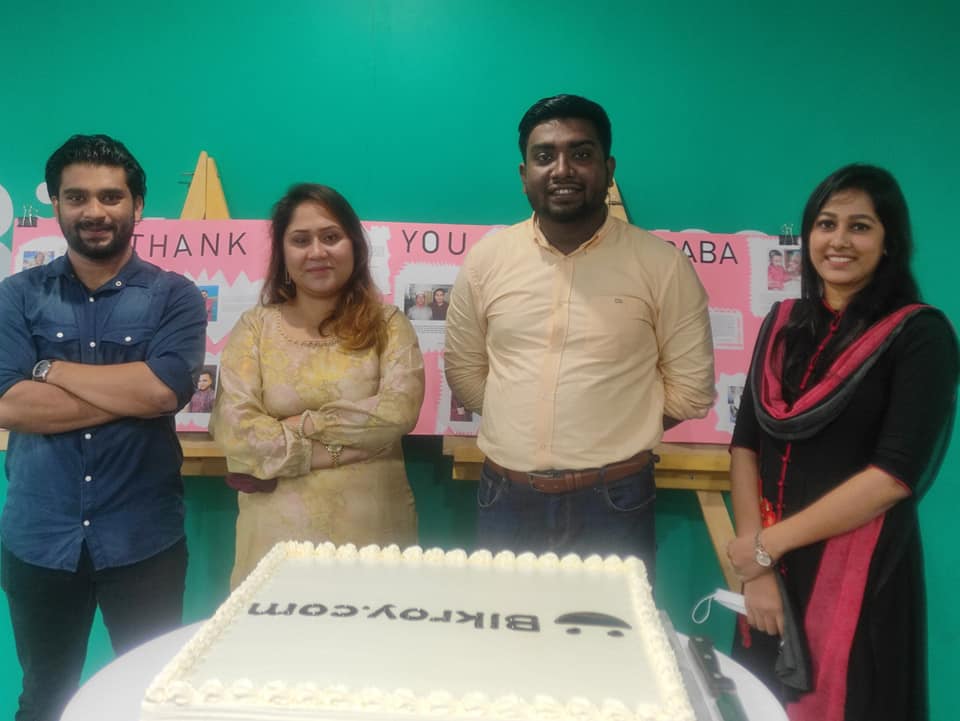 To welcome the month of colors "Spring", we celebrated "Boshonto Boron Utshob" at Bikroy. We started our day with music and celebrated the whole day with colorful decorations & had pitha & other snacks. To add more fun to this festive occasion, we arranged a Photo contest for our employees. May this color & happiness remain with all!
International Mother's day 2021:
Bikroy.com celebrated motherhood on this Mother's Day. We asked our female coworkers to share their lovely moments with their children. We appreciate & value all the efforts of these moms who are taking care of their families as well as working for the company's growth.
Happy Mother's Day to all the Moms!!!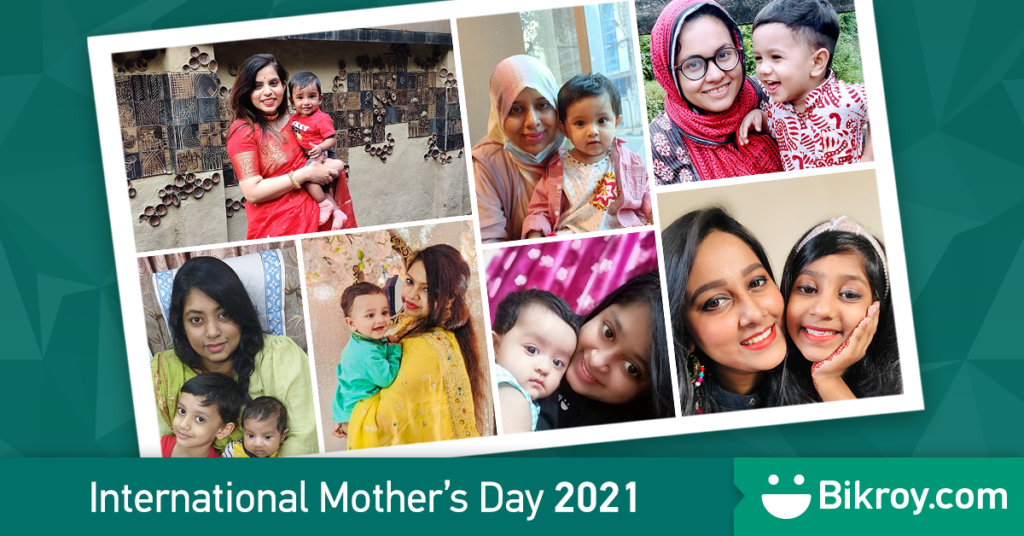 Women Empowerment
At Bikroy.com, we believe in women empowerment & we try to ensure the work-life balance. We arranged the "Moner Janala" session for Q2, 2021 for our female employees on June 24, 2021. The motto of this session was to ensure a healthier working environment and continuous professional development for our female employees. This time we talked about "Women & Work". We invited a special guest Ms. Sanjida Ahmed, Program Manager (Gender) at Palli Karma – Sahayak Foundation who discussed different situations women face in their daily corporate life & gave suggestions on how to manage those situations. The session was highly interactive with the engagement activities and employees also shared their views on this topic.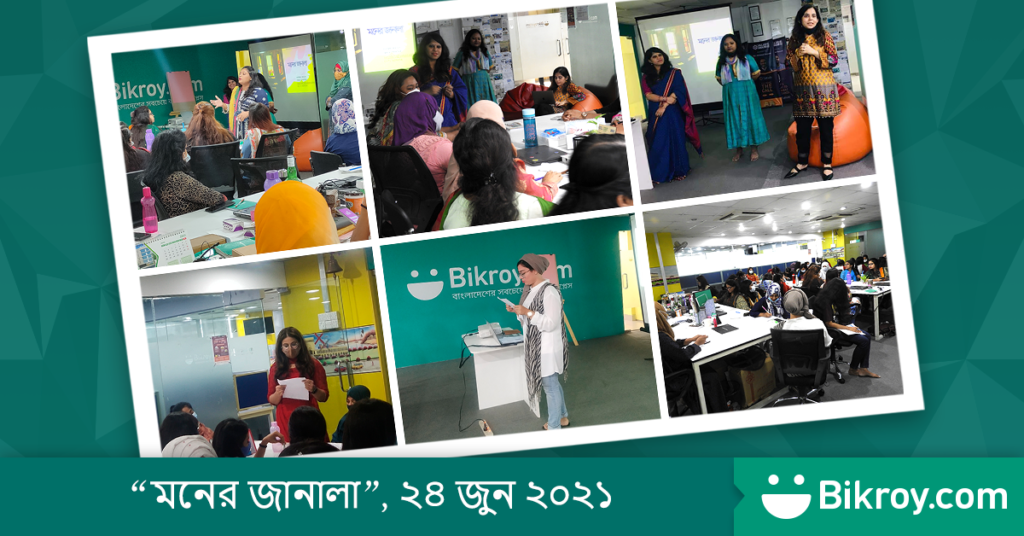 Together we share, learn & grow
At Bikroy.com, we aim to develop our employee workforces through fun learning sessions, ensuring that leaders are more effective in leading change and that employees have opportunities to expand their skills. We love to invest in our employees to empower and develop a highly-capable workforce that provides the best result.
We believe in targets and performance. We encourage transparent and honest conversation culture through regular feed-backs. It helps us with continuous development, focusing on important matters which are supported by coaching & recognition.
Training on "Boost up your Sales Confidence"
Employee's Skill Development program is a regular part at Bikroy which creates the opportunity for the employees to improve their performance. Bikroy.com arranged an in-house training program for the sales team on "Boost up your Sales Confidence". We had the immense pleasure to have Md. Afzal Hussain Sarkar, Manager Vehicles as the Facilitator of this training session. It was an interactive learning session for the participants.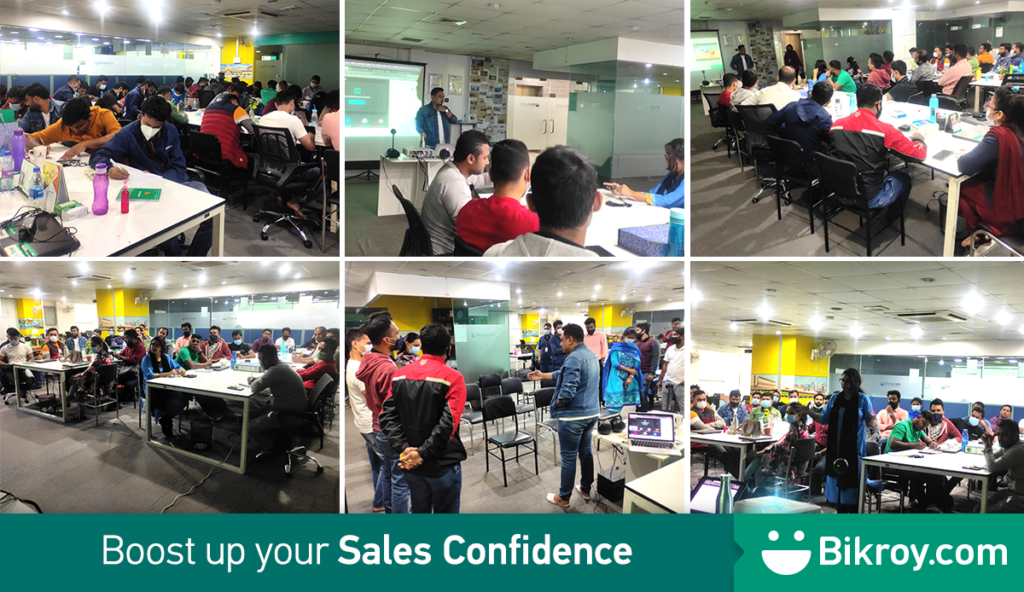 Knowledge Sharing Session on "The Secrets of Productivity Accelerators"
Bikroy.com HR team arranged a day-long Knowledge Sharing Session for the Senior Team Leads named "The Secrets of the Productivity Accelerators". It was our pleasure to have Mr. Galib Bin Mohammad as the Guest Speaker for this session. Mr. Galib shared his practical experiences with the participants which made the knowledge-sharing session interactive & informative.
Investing in youth
At Bikroy.com, we are always hunting for the right talent that will help our organization grow. In order to source the right candidates, we have collaborated with top educational institutions in Bangladesh and participated in their career fairs & seminars.
Some of the most important events for 2021 are:
Dhaka University Career Fest:
As part of our regular activities for student's skill development, Bikroy participated in the Online Career Fest at the Dhaka University from January 26 to January 30, 2021. There was a virtual setup for Bikroy where the students dropped their updated CVs and also got a chance to gain more insight on the opportunities to work with "The Largest Marketplace in Bangladesh".
Creating a winning culture
At Bikroy.com, we believe in rewarding our employees for their hard work. We have monthly & half-yearly Employee rewards, such as "Employee/ Team of the Month", "Half Yearly Awards" & "Annual Value Awards". It plays a major role in attracting and retaining talent within the organization. Some glimpses of such rewards are shown below:
Employee/ Team of the Month:
This is the most awaited event for the employees. Bikroy rewards the employees and teams on their monthly & quarterly target achievements. The best performing employees & teams are recognized for their hard work and achievement.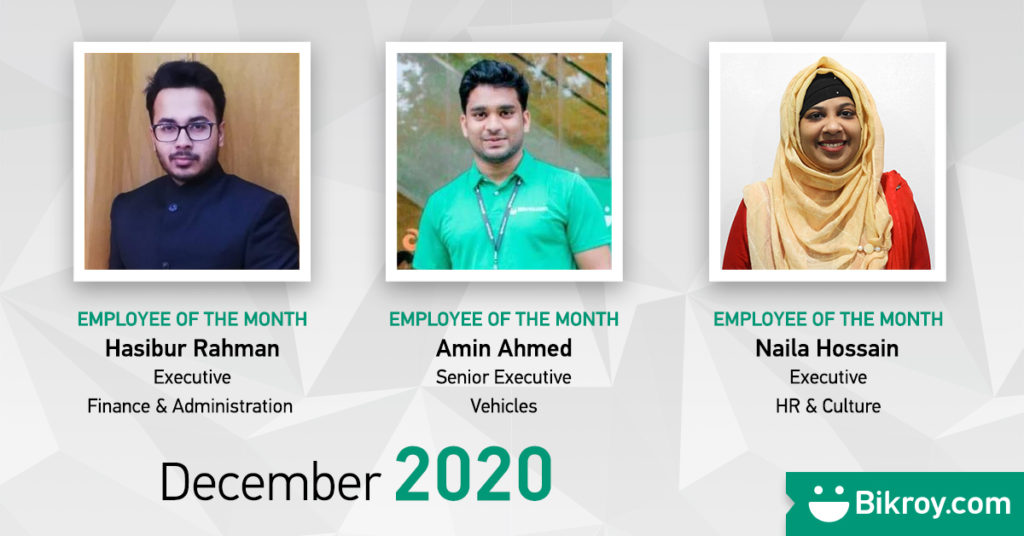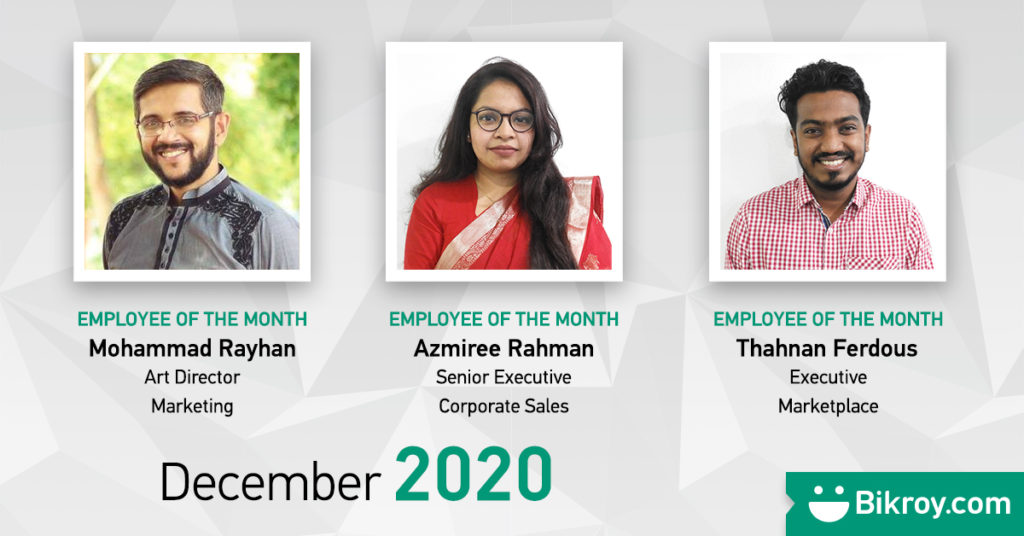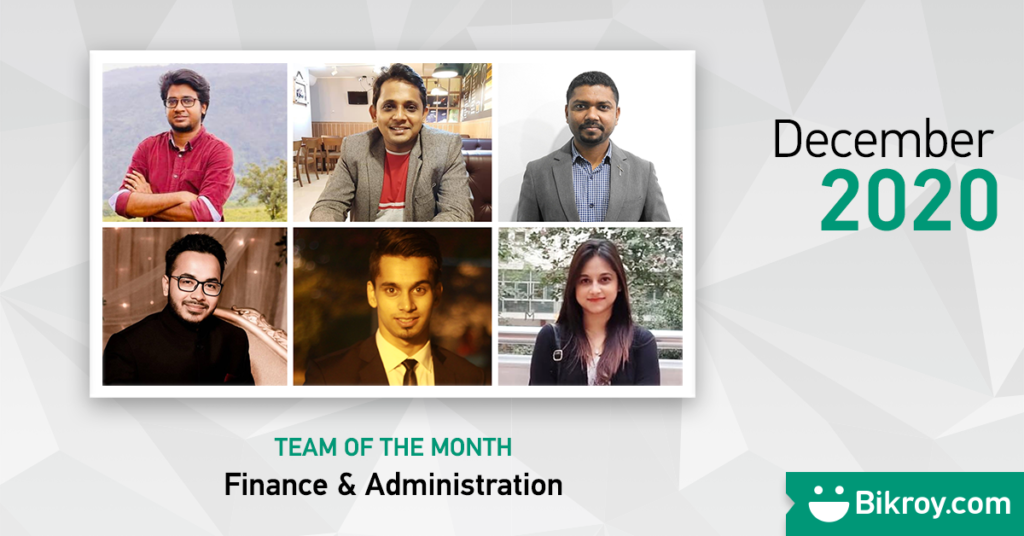 Saltside Value Award 2020
As being one of the subsidiaries of Saltside Technologies Ltd, at Bikroy, we thrive in a culture of appreciation, inclusion, and variance. We have always been pioneering and enlightened employers. We recognize that our people give us a competitive edge. From the very beginning, Bikroy has built a people-oriented culture that both celebrates and encourages diversity and inclusion.
Each year Saltside Technologies Limited offers the most Awaited & Prestigious Awards for the employees of all Saltside wings. These people are selected based on who best represents our Five Saltside Core Values. We believe that employees who follow the organizational values and culture contribute to the development of the organization, are the winners.
For the year 2020, the Value Award Winners are –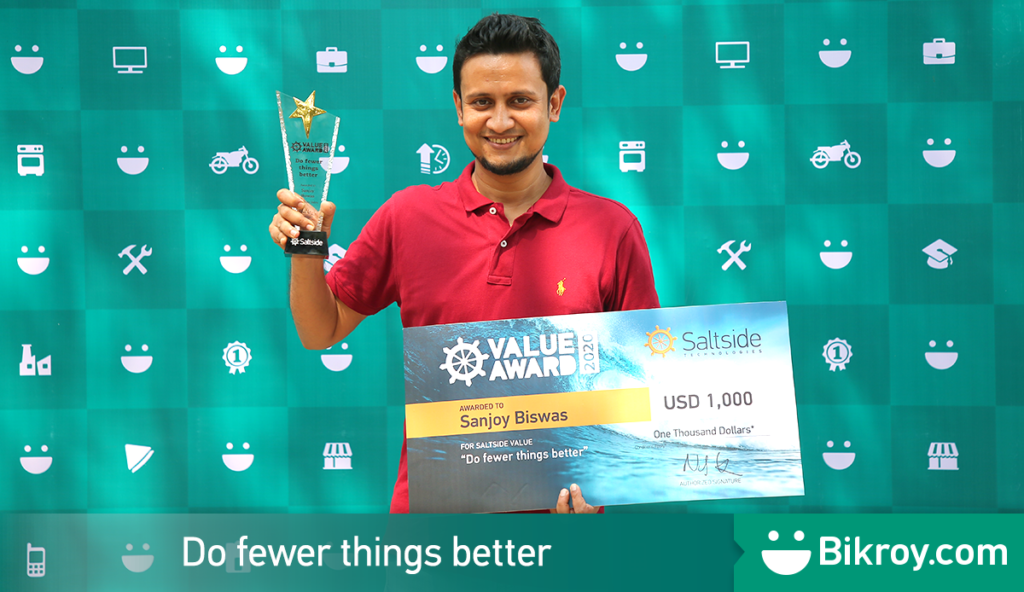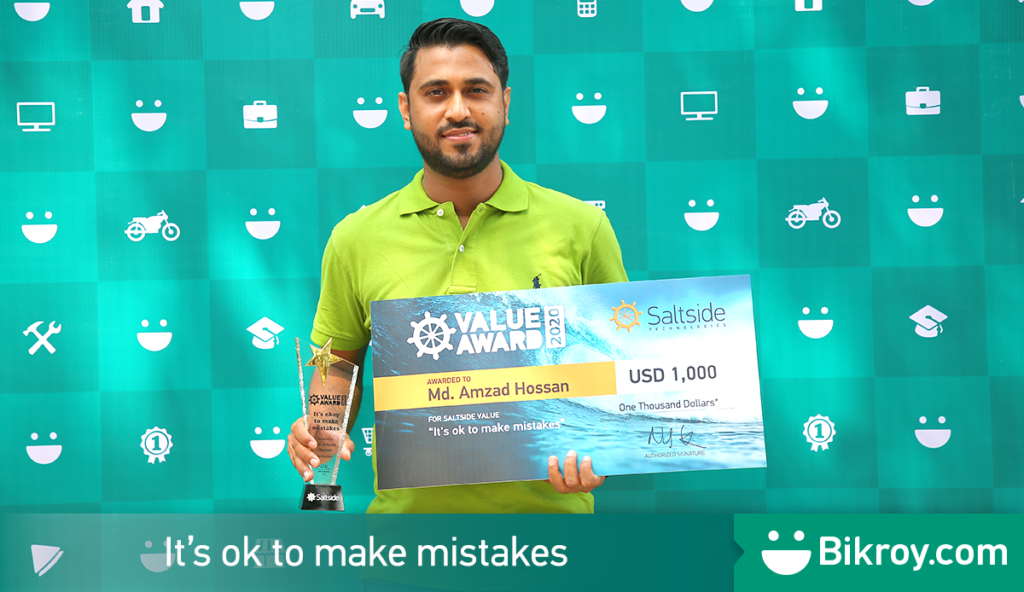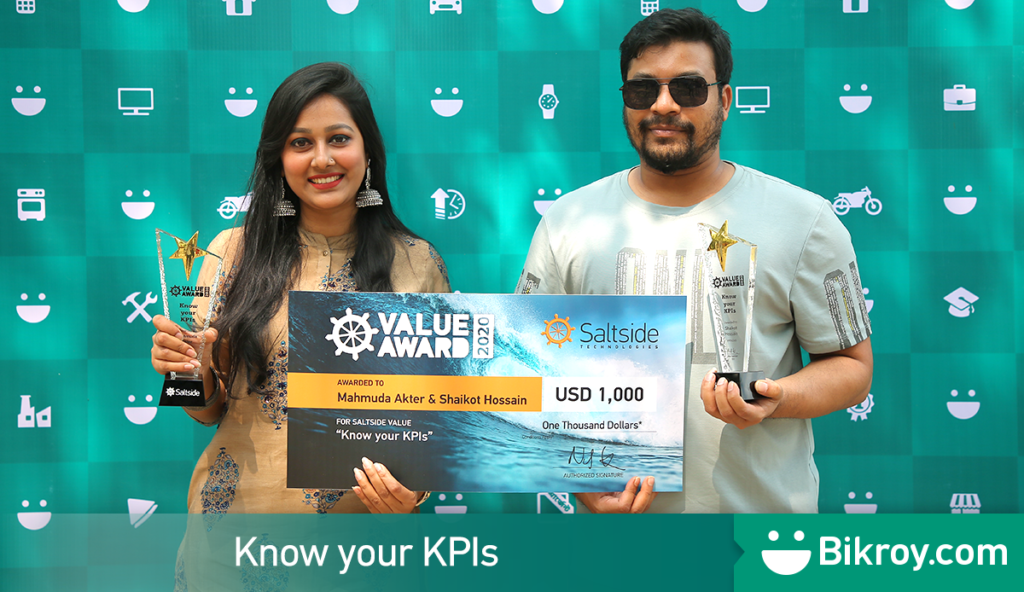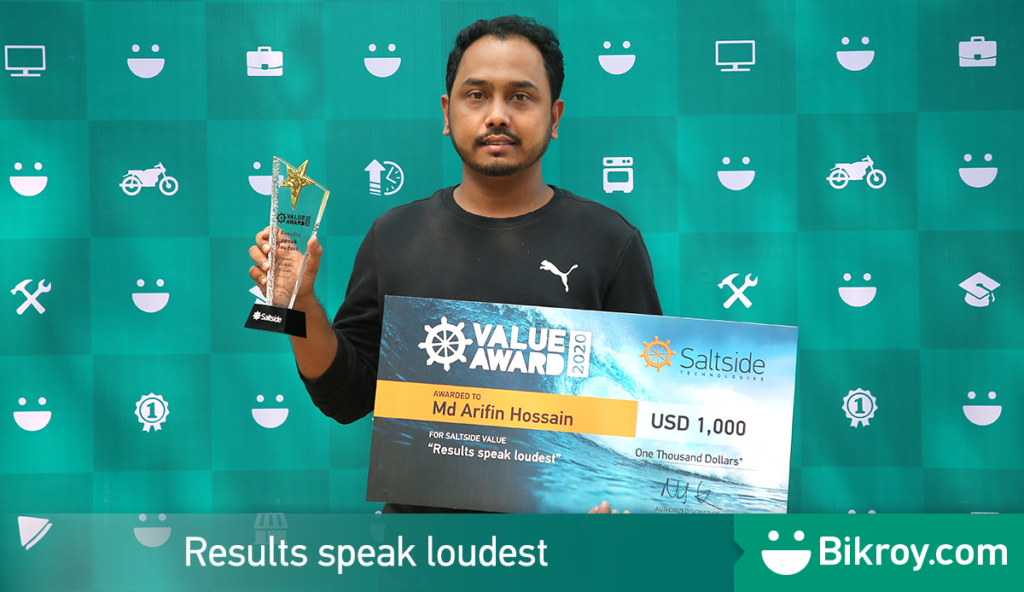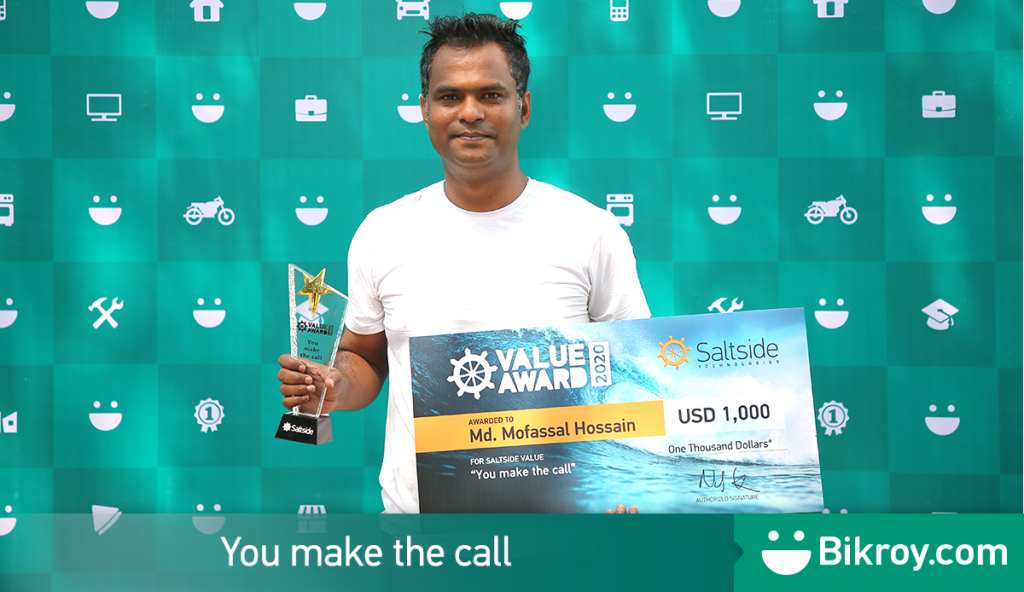 As being one of the subsidiaries of Saltside Technologies Ltd, at Bikroy, we thrive in a culture of appreciation, inclusion, and variance. We have always been pioneering and enlightened employers. We recognize that our people give us a competitive edge. From the very beginning, Bikroy has built a people-oriented culture that both celebrates and encourages diversity and inclusion.
For the continuous support & excellent team performance during the year 2020, the HR & Culture team & Operations Team got the prestigious "Extra Mileage Award 2020".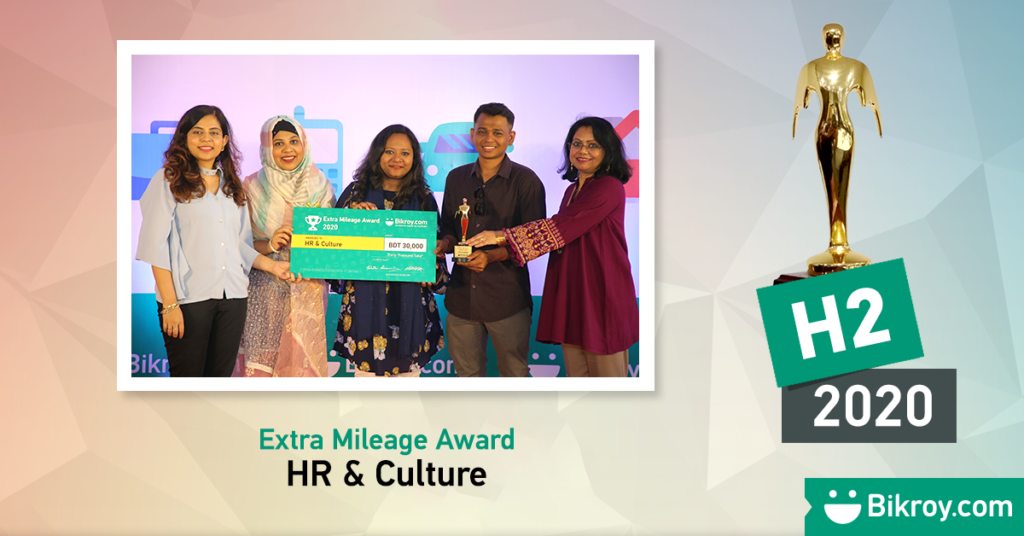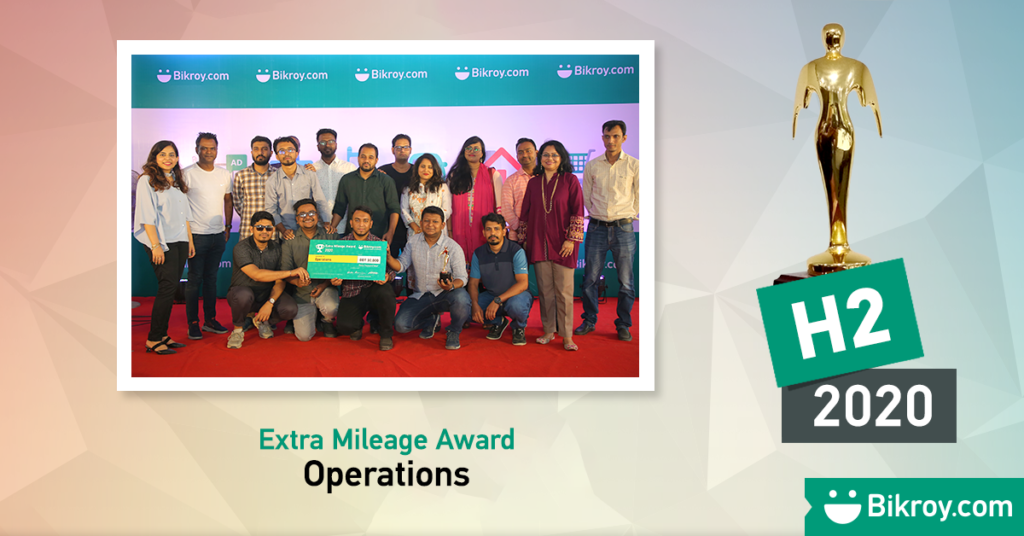 Key Contributor of the Quarter:
Bikroy.com distinguishes the outstanding performance of the Employees for Q1, 2021 through the coveted "Key Contributor of The Quarter" award.