Bikroy-Minister Gives Prizes to Birat Haat Campaign Winners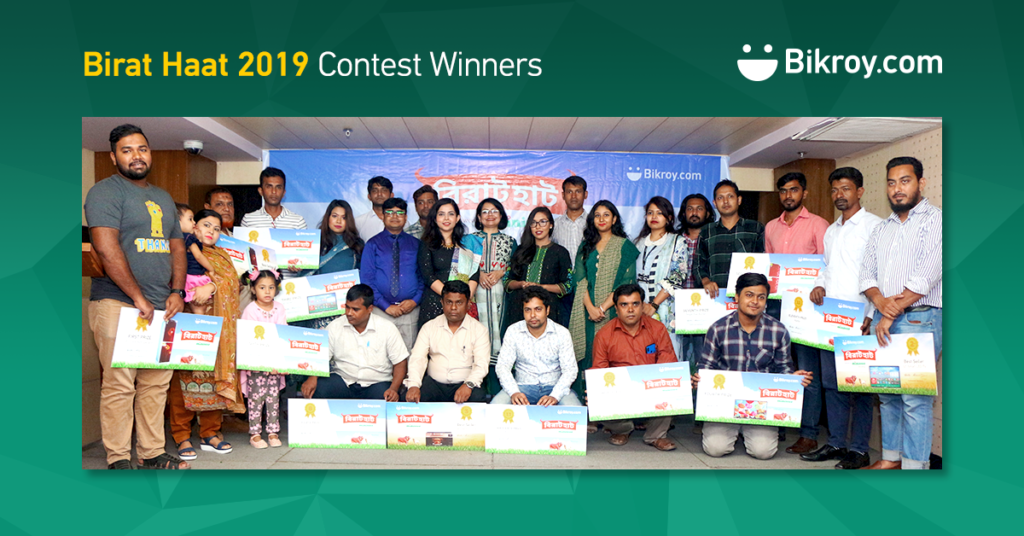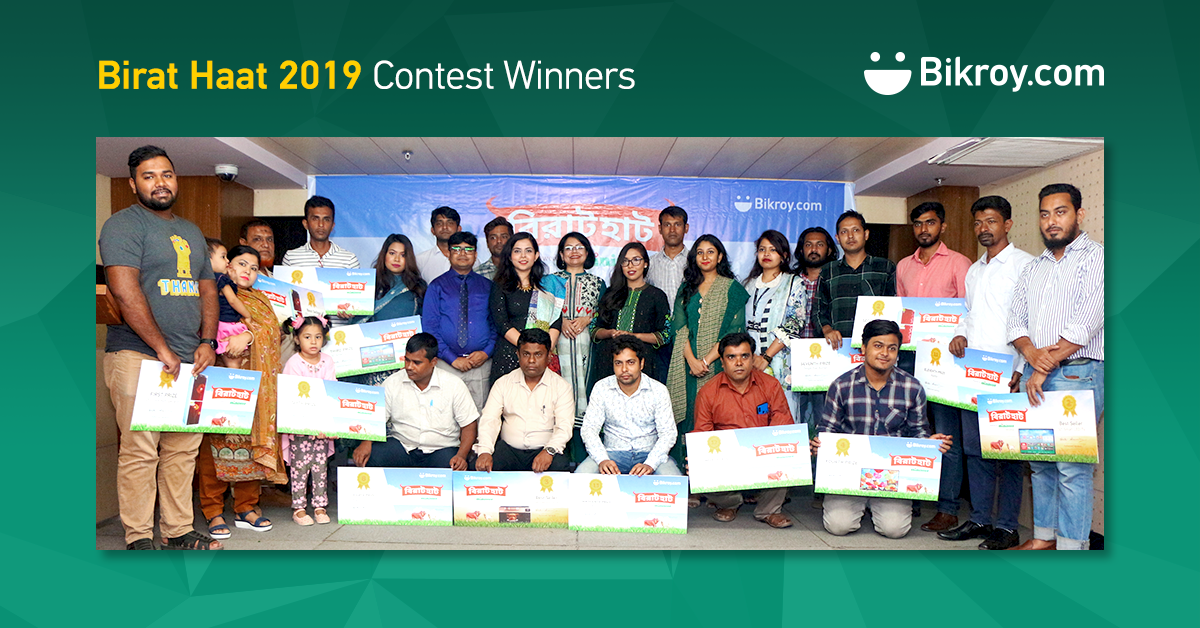 Bikroy.com, the largest marketplace in Bangladesh and the most popular online platform for buying and selling of farm animals, has handed over the prizes to the winners of the flagship Qurbani campaign, "Bikroy Birat Haat Powered by Minister". The prize-giving ceremony was arranged in a press conference held at the Tawfiq Aziz Khan Seminar Hall of Daily Star Center located in Karwan Bazar, Dhaka, on 28th August 2019, Wednesday.
At the prize-giving ceremony, Eshita Sharmin, Head of Marketing, Ad Sales and Jobs of Bikroy; Naz Hussain, Head of Marketplace, Sales & Service Center of Bikroy; K.M.G. Kibria, Head of Brand & Communication of Minister Hi-Tech Park Limited; and S.M Zahadul Arafin, DGM of Business Development and Partnership of Grameen Phone were present, along with the winners.
Bikroy and Minister Hi-Tech Park Limited recently launched the Biraat Haat campaign for the fifth time on this Eid-ul-Adha. This year, Bikroy arranged the Birat Haat contest for both their buyers and members. Moreover, this year Bikroy Deals and Grameen Phone Shoparu arranged Qurbani Contest for Shoparu retail agents. 13 winners from the buyer contest participants, 3 winners from the member contest participants and 3 winners from Bikroy Deals-Shoapru Qurbani Contest participants were selected from all over the country and were provided with gifts such as Refrigerator, Smart LED TV, Microwave and other exciting home appliances worth a total of BDT 6 Lacs, courtesy of Minister. The first 3 lucky winners of the buyer contest are – Mazharun Nabi Pathan, Shakil Hossain, and Sara Islam. Other winners are – Arpita Chowdhury, Juwel Islam Jabin, Farhana Afrin, Bayzid Sad Jahan, Mamun Khan, Azizul Haque, Akter Hussen, Muslim Munna and Emon Yousuf. The 3 lucky winners of the seller contest are – Haji Anwar Hossain, owner of Mony Dairy Farm, Mohammad Rakibul Islam, owner of Rajshahi City Gorur Haat and Asadullah, owner of Jazz Corporation; and 3 lucky winners of Bikroy Deals-Shoparu Qurbani Contest are M/S. Master Digital Studio & Electronics, Kamal Telecom, and New Nibir Telecom.
Eshita Sharmin, Head of Marketing, Ad Sales & Jobs of Bikroy said, "The incredible response we've received from customers in the Birat Haat campaign is truly commendable. Customers' demand for Qurbani animals is increasing each year. This year we had more than 10 thousand ads of Qurbani animals listed on our site. Almost 100 members joined us and listed advertisements for their farm animals. During this Qurbani season, more than 3 thousand animals were sold from our site. I firmly believe that customers have been able to buy their desired animals and members could sell their farm animals well before Eid from Bikroy.com".
Naz Hussain, Head of Marketplace, Sales & Service Center of Bikroy said, "I believe the Birat Haat campaign could serve everyone's expectations and we are really happy with the unprecedented response from buyers and members this time as well. We have arranged wonderful prizes for the winners to conserve their joy and happiness even after the Eid. This massive response from customers motivates us to come up with something new all the time".
K.M.G. Kibria, Head of Brand & Communication of Minister Hi-Tech Park Limited said, "We are really happy to be a part of such a customer-friendly campaign. To bring back the unprecedented joy like Eid, we have arranged interesting prizes for the winners of the campaign. I believe that the winners could get the desired Qurbani animals and the home appliances of Minister have increased their Eid joy. In the future, we will try to be a part of more customer-friendly arrangements".
---