#BiratHaat2022: Share your Qurbani special video and win amazing gifts!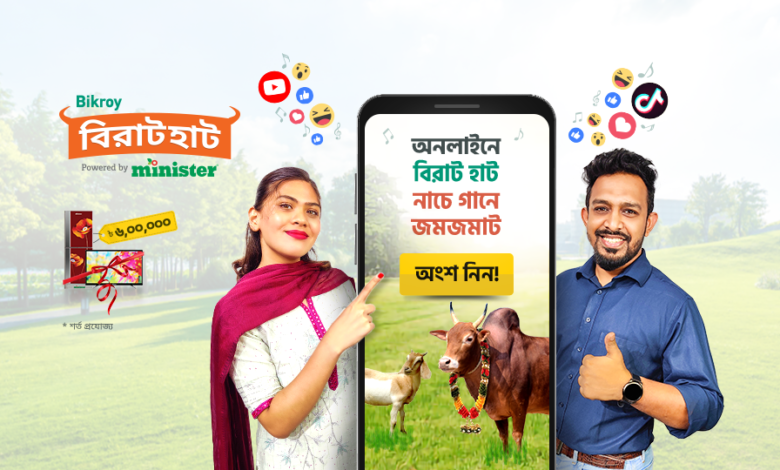 Bikroy.com – the Largest Marketplace in Bangladesh and popular platform for buying and selling livestock – and popular electronics and home appliance manufacturer – Minister Hi-Tech Park Ltd. have collaborated for the sixth year in a row to launch 'Bikroy BiratHaat Powered by Minister' – a Qurbani campaign celebrating the occasion of Eid-Ul-Azha. This campaign will be live till the night before Eid.
Submission Guidelines:
Download the Qurbani special song and perform using your mobile phone camera or any media app like TikTok, Likee, etc.
Share the video on (Facebook/YouTube/TikTok) – all or any one of your social media platforms using the #BiratHaat2022 hashtag in the caption.
You also need to submit the video link with other required (*) information through the below form.
Winners will be selected based on the exceptional and fun-filled videos.
The last date of submission is the night before Eid-ul-Adha 2022.
Download the song: https://bikroy.com/blog/BiratHaat_2022.mp3
TikTok video link: https://tinyurl.com/4p3fke7t
N.B:
The prize-giving ceremony will be held after Eid-al-Adha. Winners will receive a call and the date will be announced then.
To maintain confidentiality and ensure fairness, Bikroy employees cannot participate in this competition.
Bikroy holds the right to decide on the winners.