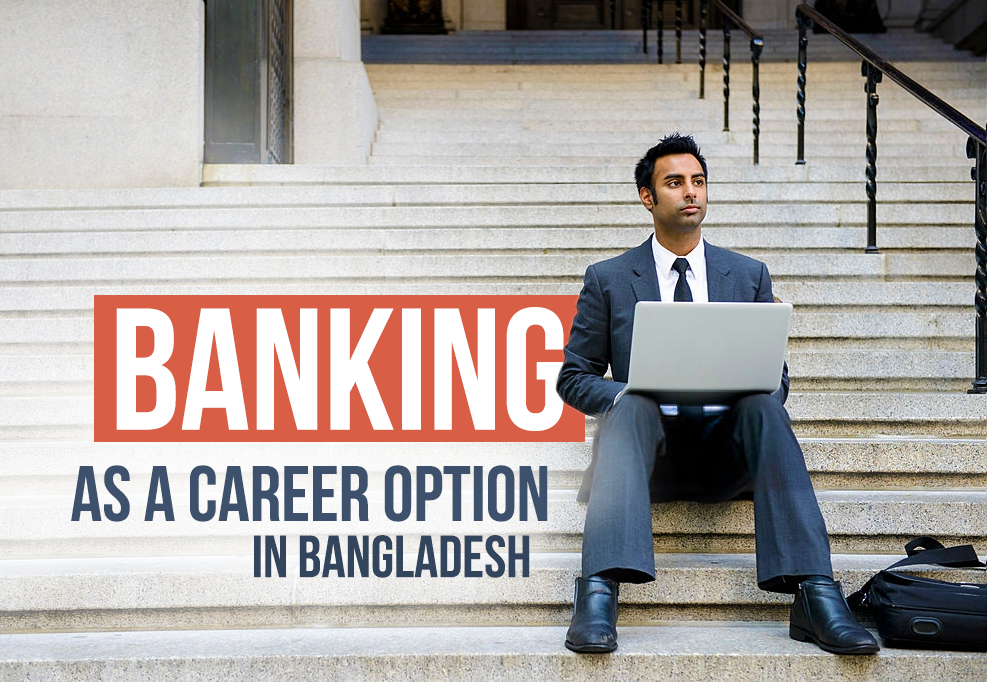 A career in banking has a huge prospect nowadays in Bangladesh. Both in Government and private sectors, today a number of banks are facilitating the young generation to come forward and work with them with a view to increasing the overall development rate of Bangladesh. The rapid growth of economics in this country is encouraging a lot of young souls to get involved in banking.
Building a career in banking is not that difficult but one must have the determination and devotion to this profession. The jobs in this sector may be laborious and difficult but the outcome is really worth it. 
A banking job offers a lot in the way of job security and pay. But these are not the only reasons for the mass attraction in this career. So first, let us discuss the 9 big reasons why you should consider banking as your career.
Challenges and Variety:
Banking is one of the most diverse sectors to work in. The large selection of jobs as well as the variety in types of work that it offers ensures that there is a definite job profile for each and every type of interests and aptitude of an employee. From Bank Officer to Financial Analyst, from Account Manager to Specialist IT Officer, there is a wide range of options to choose from.
Also, every job in the banking sector is versatile and you can never be bored by challenging yourself at work. This is a highly motivating factor for people who are ambitious and always seek to develop their personality. With work that is both physically and mentally stimulating, you can work at the optimum levels of enthusiasm. 
Scopes for Individual Growth:
The competitive environment of the banking sector provides ample scope for the talented and dynamic individuals, which is a steady vertical growth. It provides the employees an environment that is helpful in measuring new personal heights and improving job profiles for individuals. You can check our another article on Important Skills That Students Can Develop for the Career in Business.
Working for the Growth of National Economy:
Finance is a major part of the focus of any government policy. Banking can safely be called as the backbone of the national economy. Working in this sector provides an opportunity for each employee to contribute towards the economic growth of Bangladesh through their work, whether it is big or small. There is definitely no better way to work simultaneously for yourself and serve your country as well!
Widespread Traveling:
Banking jobs may involve moving into different parts of the country, often abroad too. A job in banking sector happens to have a lot of traveling for various purposes. This includes both domestic and international travel. In this way, one can work and enjoy a nice vacation at the same time, breaking the monotony of a secular office space.
Handsome Salary:
Let's face it, money does matter! In this generation of modern facilities and culture, young individuals take money as a source of growth and happiness. And when good money can be made from work that interests and suits you best, there is nothing more practical like it. In this matter, a job in the banking sector proves to be the best bet. A handsome remuneration is what you get for a reputed job in a bank. Also, most banking jobs also give out bonuses and other incentives over the course of your employment, based on merit and seniority. So it's a win no matter what!
Field of Creativity:
A job in the banking sector is always evolving. With more money being generated every day in newer and faster ways, the roles and responsibilities of the banks to change on a regular basis. With the addition of business principles into banking, creativity at work is now valued more than ever. With the manifestation of mobile and internet banking and with the push for global financial inclusion, there is no limit to how much creative you are allowed to be.
Communication Skill development:
A major part of most banking jobs revolves around ensuring essential services to their valued customers. Communication and direct interaction with these customers is the key to succeeding in this regard. These back to back interactions provide the basis for exposure of the employees to different types of people with different needs and lifestyles. This type of experiences greatly enhance one's communication skill and build their confidence levels in the long run.
Job Security:
A job in the sector of a public bank is considered a job for life. With opportunities to progress at work and not worrying about losing the job because of downsizing or an overall bad economy flow, it is quite obvious why a banking job is so attractive to almost everyone. Adding the regular perks to this mixture, banking is the topmost job sector to strive for.
Job satisfaction:
Given all the perks and advantages of a steady and profitable job in the banking sector, having satisfaction in this job is inevitable. Since job satisfaction is one of the most important criteria in job selection in youth these days, it is also one of the most convincing factors why one must opt for a banking job as a career.
Now that we have all these big reasons to love a banking job, here we would like to introduce a few steps for your preparation for this sector which may come of great help in achieving this golden opportunity.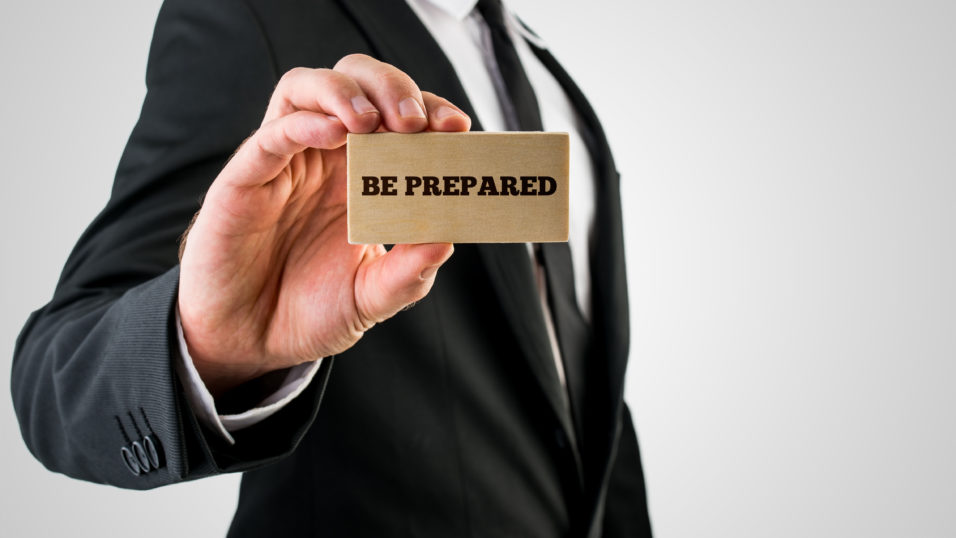 Step 01: Self Study
Check the following issues with yourself, are you compatible with a banking career? Do you pay attention to detail? Have a drive for perfection? Like to achieve goals? Enjoy learning new information and skills constantly? Do you show a dependable image in yourself? Like to work with people (some of whom can be very demanding)? Are you Prepared Well for the Interview? And finally, do you have a clean criminal record? If you pass all these questions without difficulty, you can move on to Step 02. 
Step 02: Educational Requirements
Best chance to build a career in banking is to achieve a Bachelor's degree in Business Administration. But there are strong competencies from other academic backgrounds as well. All you have to do is to build your basic knowledge and gather ideas about banking and related topics. Stronghold in Mathematics and English is a must to qualify for a banking job along with good communication skills. So target these areas and start working them out. Build yourself properly for one of the most promising and fulfilling jobs in the Bangladesh job market.
Step 03: The Hunt
After completing BBA/MBA or Master Degree from any reputed university you can easily apply for banking jobs if there is any advertisement from the banks. You have to keep your eyes open and grab an opportunity as soon as it comes to your sight. Applying is not the only criteria to get a job, it is just a way of making an opportunity. You have to be well prepared for their examinations. You can consult many sample books available in the market regarding Bank Examinations. For the latest information about the banks you can be in touch with the national daily newspapers as well as different bank websites. 
Step 04: Get Training
There is also another way you can start building your career in banking. Bangladesh has a training institute specialized on banking sector named Bangladesh Institute of Bank Management (BIBM), located in Mirpur, Dhaka. Every year a limited number of students sit for the admission test in BIBM and after beating many tough competitors around fifty students are selected for the training. This is a one-year long program and after passing it successfully from BIBM a candidate is confident and learned enough to get his/her hands on a very good job in almost any bank of Bangladesh. So this could be a promising option for you to actually build a permanent career in the banking sector. Visit www.bibm.org.bd for more information.
Step 05: The Final Touches
Finally, you need to be more focused and consistent with your skills and make yourself fully compatible with your dream job. Organizational power and communication skills are optimum to survive and to become successful in a banking job. Also your skills in emergency situation management and client handling have to be impressive. Besides, learning to give good presentations is very significant in today's corporate world. If you can present yourself well then your work is half done. So be prepared for office, concentrate on your work and client responses. Listen to them attentively and act accordingly. If you are sincere in your work success will just be a matter of time.
The banking sector has always been an attractive option to aspirants from all backgrounds. Find a bank job suitable for you online by browsing our job portal bikroy.com/jobs and apply today! Win Your Luck!