Electronics
Best video games for learning and skills improvement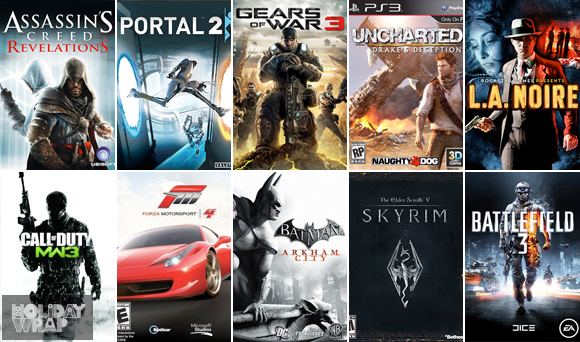 Video games have been around for 40 years. During the past four decades, they have given millions of people around the world a great way to entertain themselves. However, as the years have gone by, developers have realized that these games were capable of doing much more than simply entertaining us. They could also be used as a fun way to educate children and help to improve and develop various skills. Children tend to enjoy learning by playing online video games much more than learning by listening to a teacher talk to them in a classroom. There are now literally thousands of used video games that teach math, history, reading, grammar, geography and every other subject you can think of. Let's take a look at some of the best educational kids video games that are currently available.
1. Big Brain Academy
"Big Brain Academy" asks children to solve various problems. Based on the scores that the children achieve, the game will then calculate the weight or mass of their brain. Children can play by themselves or against a friend. The game is also an excellent way for a child to develop his or her skills in mathematics, memory, analyzation, critical thinking and identification.
Available for the Nintendo Wii video game console.
2. My Word Coach
"My Word Coach" helps young children to increase their vocabulary by learning new words and phrases. It consists of four games for multiple players and six exercises that are designed to be completed by only one person. There are four virtual coaches with different personalities that your child will be able to interact with. These coaches will monitor the progress of the children in real time. If you have a child who is interested in learning a foreign language, there are also "My Chinese Coach" and "My Spanish Coach" versions available.
Available for the iPad, iPhone, Nintendo Wii and the Nintendo DS.
3. u Draw Studio: Instant Artist
In order to play this game, a person must also have the uDraw GameTablet that is included with the software. When the game is in painting mode, people are able to paint pictures by using a wide variety of effects, brush sizes and colors that are available to them. After a person is finished, they can choose to save their artwork. A snapshot of the painting can also be taken so it can be printed out. When the game is put into coloring mode, people can color various pictures that are sorted by genres.
Available for the Nintendo Wii.
4. LittleBigPlanet 2
"LittleBigPlanet 2" is a game that focuses on the enhancement of creativity in a child's mind. Players will be presented with a series of puzzles that they will need to solve. The main character in the game is called Sackboy. He can be customized by the player using various prizes they win during the course of the game. Some of the prizes in the game can only be won with the help of other players. This helps players to develop social skills. This game allows players to create new levels that are not available in the standard game. This forces them to use their imagination. The players can then take the levels they have created and upload them to the "LittleBigPlanet 2" community that is located on the Playstation Network. Other players can then make comments on the levels and give them reviews.
Available for the Playstation 3.
5. Sesame Street: Once Upon a Monster
"Sesame Street: Once Upon a Monster" is used in tandem with the Kinect camera made by Microsoft. This camera is used to capture the various movements of players and then transmit their movements to the characters on the screen. Each level of the game involves a different monster who has a problem that needs to be solved by the two main characters in the game, Elmo and Cookie Monster. This game is ideal for children to play with their parents. It will help the child develop his or her problem solving skills. The game is also designed to encourage children to work as a team.
Available for the Xbox 360 Kinect.
6. Mr. Pencil Saves Doodleburg
Leapfrog is a company that has helped to revolutionize educational games for children during the past decade. The Leapster handheld gaming device was an instant hit, becoming one of the most popular devices of its kind in history. The Leapster Explorer has continued this tradition, offering a wide selection of learning games for many different subjects. "Mr. Pencil Saves Doodleburg" teaches children to properly write letters and numbers. It also teaches them to recognize various shapes and draw pictures in an effort to help the character of Mr. Pencil save the town of Doodleburg.
Available for the Leapster Explorer.
7. Civilization
This game allows children to develop skills in strategy, diplomacy, planning and decision-making. Players will gather resources to help them develop and expand their civilization. If the resources they need can not be found in the child's specific territory, he or she will need to trade and negotiate with different tribes of people. Players will build universities, markets, granaries, banks, factories and much more. Every time one of these places gets built, new chances to advance and develop the civilization are created.
Available for the Xbox or PC.
8. Magic School Bus
"Magic School Bus" focuses on teaching children about various aspects of science. Children will explore rainforests, the surface of Mars, the bottom of the ocean and the inner workings of the human body. Children will also learn information about volcanoes and they can take tests to see how much they know about science. Each time the child plays the game, they will go on a different adventure and study new things, so the learning experience will never be boring.
Available for your PC. Some parts of the game can also be played on the Scholastic website for free.