Bikroy Updates
Bikroy Announces Names of The Winners of Motorbike Review Contest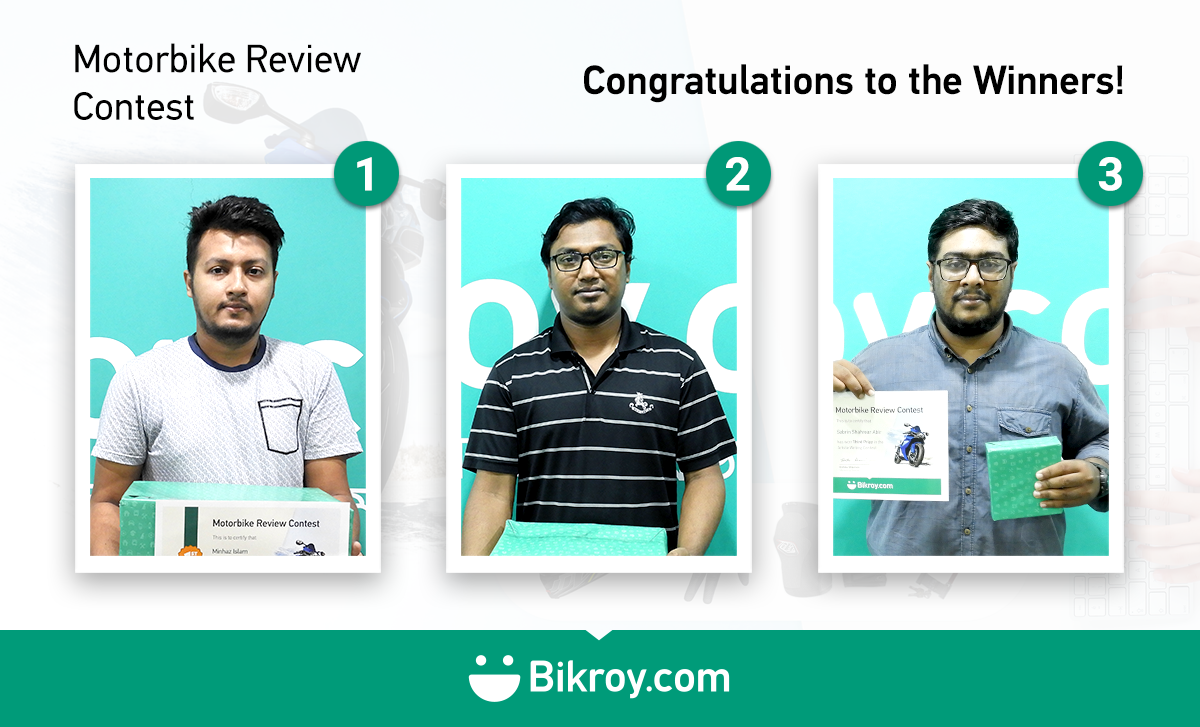 Bikroy.com, the largest marketplace in Bangladesh, has announced the names of the winners of the first ever motorbike review contest. Minhaz Islam grabbed the first place, the second winner was Shahed Saad Ullah, and the third winner was Sabrin Shahriar Abir.
With the growing popularity and demand for motorbikes, Bikroy recently announced this review writing contest to give interested buyers a good understanding of the motorbike market in Bangladesh. The participants submitted their review articles by visiting the Bikroy blog.
A panel made of Bikroy's management team selected the best three reviews.
The first prize

included

Bike Safety Gears

,

The second prize

was

a Helmet

, and

The third prize

was

a Bike Lock
In addition, the winners received certificates and the three winning stories will be posted on the Bikroy blog very soon.
During the prize giving ceremony, Eshita Sharmin, Head of Marketing and Ad Sales of Bikory.com said, "Motorbike is one of the most popular products of Bikroy Vehicles. Considering our interested buyers in the motorbike section, we arranged this contest. We are overwhelmed to see the enthusiasm and active participation from the participants in such a short time. We have received many good reviews from which the 3 winners have been selected. We hope that the winners will be utilizing the much needed safety equipment for their bikes."
Minhaz Islam, the first prize winner of the review contest said, "Winning prizes in any competition is definitely a matter of joy. And if it involves the articulation on your favorite bike, then it becomes even more rewarding. I thank Bikroy.com for organizing such a contest." Minhaz Islam wrote a review on his Yamaha FZS bike. In his review, he also highlighted the advantages and disadvantages of the bike besides other various details.