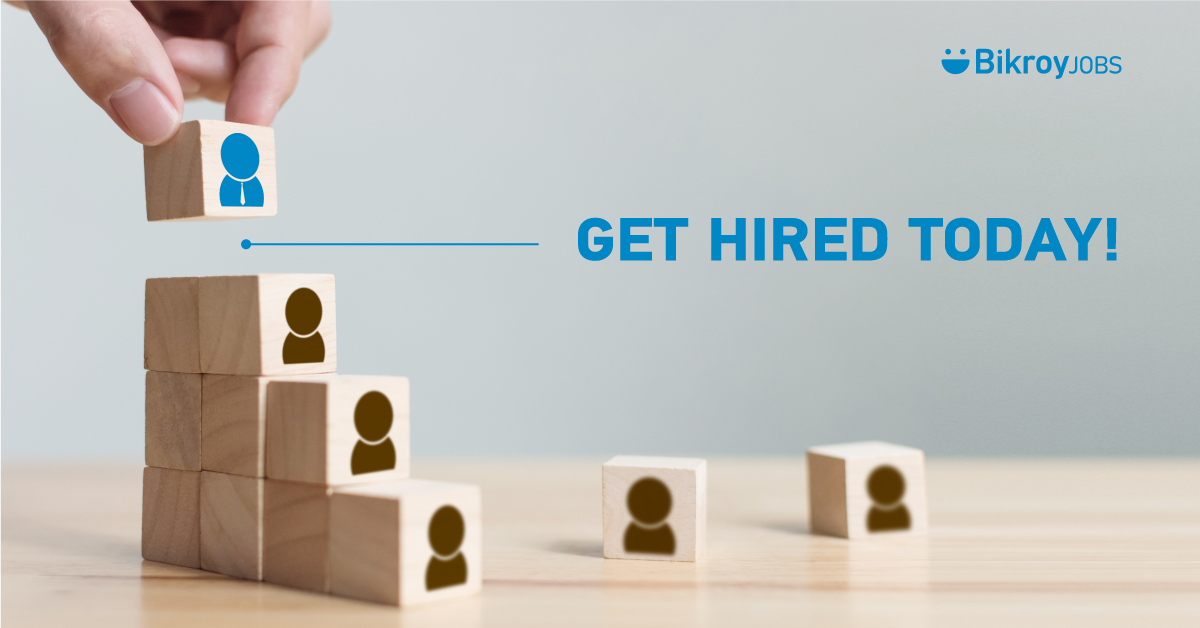 Have you been browsing the Internet and scanning newspaper classifieds for job vacancies? Or are you an employer, ripping your head off searching for the right candidate to join your team?
Our research into the job market reflected the mammoth challenge faced by the Bangladeshi workforce and employers attempting to fill job gaps soon, without having to incur a massive expense.
Here's us introducing "BikroyJOBS" with a new look – the first job site in Bangladesh which will immerse in an all-rounded, well-crafted recruitment experience for the recruiters and which specializes in part-time and entry-level jobs for the young students seeking jobs.
Being a standalone page, BikroyJOBS offers a curated search for recruitment purposes. Whether you are one of our members searching for the right talent or a potential candidate hunting for your dream job – BikroyJOBS is your ideal medium to connect, network and promotes your skill set and job offers.
How do BikroyJOBS Benefit You?
Our Top Employers include Aarong, Eskayef, Pran, Daraz, Foodpanda, Shohoz, Obhai, Interspeed, ECourier and a growing list of reputed brands and organizations with both local and international presence. Having built a solid foundation among the digital-oriented locals with over 3.4 million unique visitors to Bikroy.com, our jobs platform is a credible path to make your recruitment or career worries a thing of the past.
A Quick Glance at BikroyJOBS:
450,000+ unique visitors per month

380+ new job ads per month

1,000+ live ads per month

400,000+ CV Database

50+ registered employers

200,000+ applicants every month
What to Look Out for on BikroyJOBS?
Featured Employers:

"Featured Employers" area will be dedicated to offering direct links to job openings of employers partnering with BikroyJOBS.

Easy Job Search:

The users can find jobs from industries i.e. Manufacturing, Healthcare, E-commerce and Internet, business functions i.e. Marketing & Sales, Customer Support, Administration and IT & Telecom, and job types i.e. full-time, part-time and contractual they are most likely to be interested in.
Easy Navigation:
For jobseekers –

Description on how to create and update their CV.

For employers –

This features direct employers to the Talent Search page and provides a clear picture of the effectiveness of our recruitment solution.
BikroyJOBS aims to empower the Bangladeshi job market by creating an exclusive brand identity. This is likely to make the users keen on using the platform to hunt jobs, and in turn, give employers the best chances to access a wide pool of talents.
So, no longer procrastination. Get onboard Bikroy.com/JOBS now!