Bikroy Updates
Bikroy Brings Motorbike Review Contest – Win Amazing Prizes!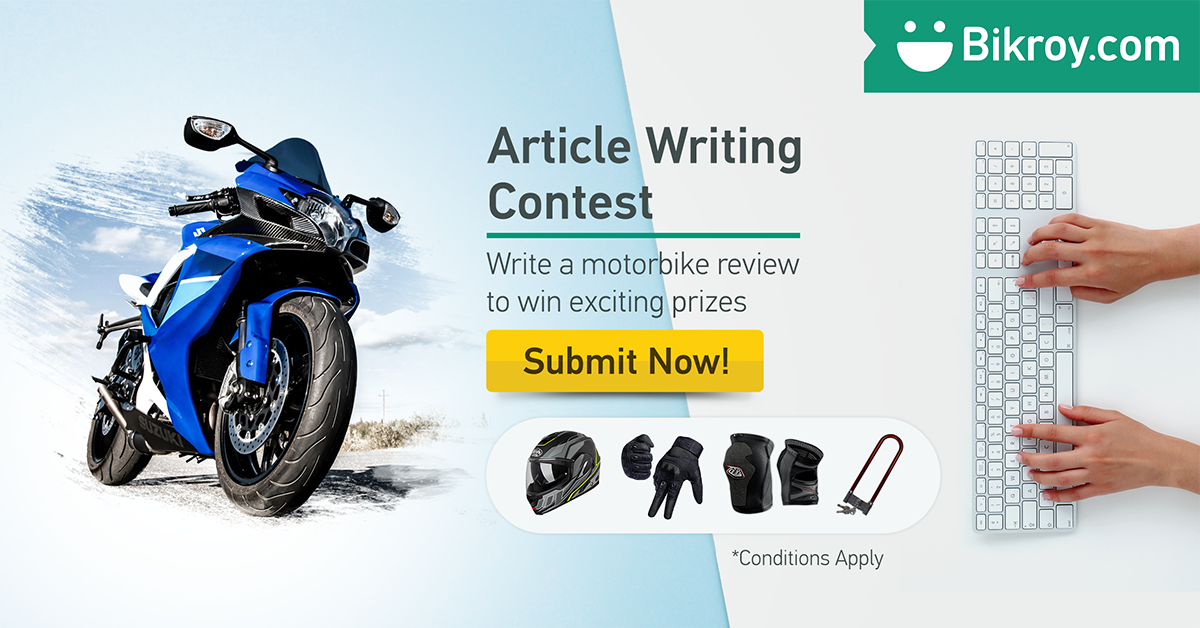 Bikroy.com, the largest marketplace in Bangladesh, is holding its first ever Review Contest. The first topic of the contest is – 'Motorbike Review'. This contest is an excellent platform for motorbike lovers, especially for those who like to share their views. In this contest, participants will write a review article on their favorite motorbike, and get a chance to win amazing prizes. Winners of this contest will also get a great opportunity of becoming a regular author for the Bikroy blog.
Motorbike is one of the most popular products of Bikroy. Bikroy Vehicles has listings for more than 20,000 advertisements of different sorts of vehicles. Among the large variety of vehicles, more than 5,000 advertisements are for motorbikes. Each month, there are over 10 lacs interested buyers for Bikroy Vehicles. Due to the growing popularity and demand for motorbikes, this review writing contest is held with the aim of giving interested buyers a good understanding of the motorbike market in Bangladesh.
One participant is permitted to submit only one review article and the participants can share their review in both Bangla and English. The last date of review article submission is 15th May 2019. Among all the submitted review articles, three best review articles will be selected as winning review articles. A panel made of Bikroy's management team will be in charge of selecting the winners. The result will be announced on 20th May 2019.
Prizes:
1st prize:

B

ike Safety Gears;

2nd prize:

Helmet;

3rd prize:

Bike Lock.
Moreover, the winners will be given certificates from Bikroy and the selected review articles will be published on the Bikroy blog and other selected mediums.
Eshita Sharmin, Head of Marketing & Ad Sales of Bikory.com said, "At Bikroy, we arrange different sorts of competitions. This time, we have brought our first ever review contest. Participants of this contest need to write a review article and win prizes that guarantees their safety. We are inviting those who love writing to participate in this competition and review any motorbike they like. I hope participants will enjoy writing about something new."
Terms & Conditions:
To participate in this contest visit this link:

Submit Review Article

.

The submissions must be original. No part of it should have been published earlier nor should it be under the consideration for publication or a contest elsewhere. Plagiarism of any sort will result in immediate disqualification.

To maintain confidentiality and ensure fairness, Bikroy employees cannot participate in this competition.

Bikroy holds the right to decide on the winners.

Gift items are not applicable for any return, exchange or transfer.