Bikroy Updates
Bikroy launches #ILoveBangladesh Story Writing Competition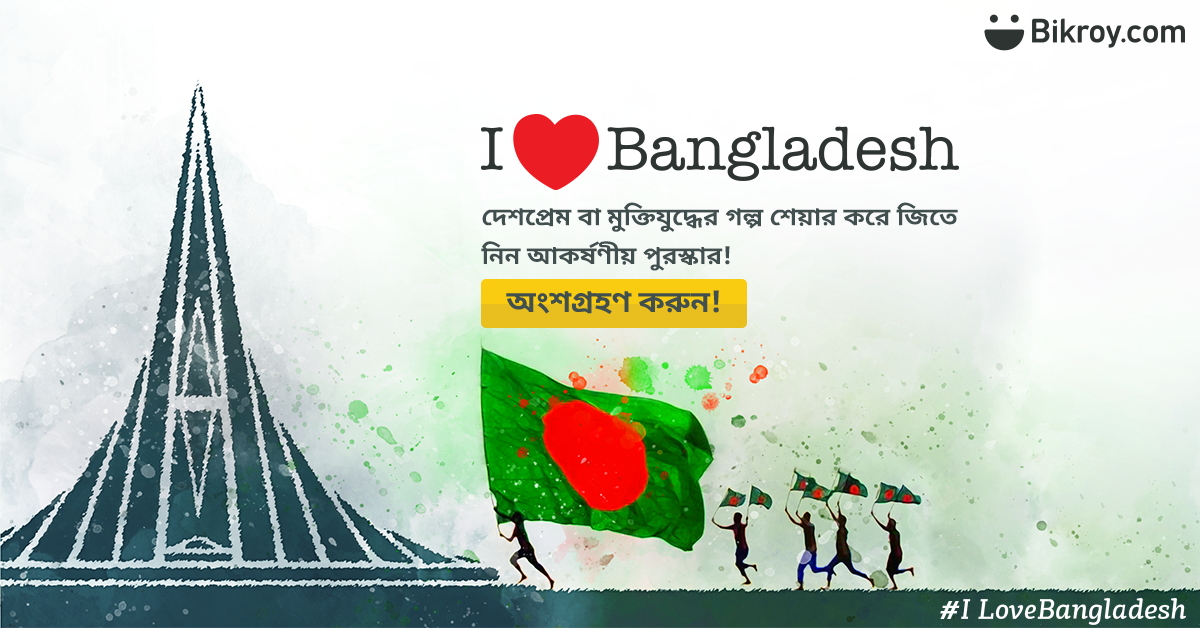 Bikroy.com, the largest marketplace of Bangladesh, has launched #ILoveBangladesh – story writing competition on the occasion of this Victory Day. In this competition, participants can write a story or make a video about our independence war or loving our country, or someone who loves this nation greatly someone who has gone the extra mile for the progress and well-being of Bangladesh. The stories can be about his/her family member, friend, an acquaintance or even thyself.
The participants have to visit
Bikroy Blog
, give the relevant information and
submit their story
. Then they need to share the submitted stories on their Facebook timeline with
#ILoveBangladesh
caption. The last date of story submission is December 16, 2018.
Among all the collected stories, three best stories will be selected as winners. A panel made of respected freedom fighters and Bikroy's management team will be in charge of selecting the winning stories. The result will be announced on December 18, 2018. The first prize of the contest will be BDT. 10,000, second prize will be BDT. 5,000 and third prize will be BDT 2,000. Moreover, the winners will be given certificates from Bikroy and the selected stories will be published on the Bikroy blog and other selected mediums.
Eshita Sharmin, Head of Marketing and Ad Sales of Bikroy.com
said,
"This year, we want to celebrate Victory Day with those people, who actually love this country from the core of their heart and are working towards the betterment of the country no matter which position they are in. These individuals are worth all the praise and I think it is an excellent opportunity to bring their stories in front of everyone. So start now, send their stories and let's celebrate the 48th Victory Day of Bangladesh with them!"