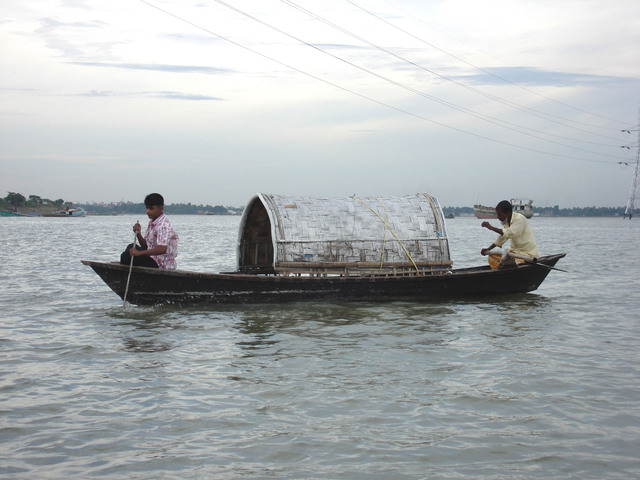 Boating can be a lot of fun. It's very good for the body too. However, there are some safety procedures that must be adopted before you head for the water. Owing to excessive boats and narrow inland waterways of Bangladesh, it becomes necessary to adhere to boat safety tips and protocol. Keep in mind that reckless boating can lead to serious accidents and injuries.
Use a Towing Service
Having a reliable towing service can be very handy. Boats can malfunction for a wide variety of reasons. Even if you're a professional boater who understands most technical issues, you are not always able to address the matter instantly. There are other instances too, where a towing service comes in handy. For instance, you could run out of fuel. A reliable towing service gives you 24/7 rescue service for an appropriate fee. In addition to water towing services, you will also find emergency roadside service on roads adjacent to the waterways, allowing your boat to be towed off the water.
Life Jacket Helps!
Never go on a boat without a life jacket. According to an estimate, 85 % of the total drowned boaters in 2012 weren't using their life jackets. If you have children with you, make sure that their jackets fit them perfectly. Learn the correct way of putting on a life jacket by reading the instructions on the manual.
Learn CPR
Cardio pulmonary resuscitation is an immensely useful, life-saving procedure that is absolutely necessary for boaters to master. The Internet offers a large number of useful resources on the correct way to perform a CPR. Keep in mind that timely CPRs save lives.
Frequent Weather Update
Professional boaters always remain updated about the weather conditions. In addition to weather reports, physical inspection of the skies and winds is also helpful. More sophisticated devices are also available to make real-time predictions of weather.
If dark clouds and violent winds ever start to appear, get off the water.
Use your Common Sense
Keep the basics of ferry safety in mind. Never go any faster than the permissible speed limit. Be especially careful when you're boating in a crowded area. Stay away from large vessels. Respect navigational aids, such as buoys; they're meant for your safety.
Team Up
To get the most of boating, you should considering teaming up with a group of people who share the passion to ride the waves with you. By joining hands, you will not only reduce your traveling cost considerably, but also make boating more safe and fun. You will get more helping hands, allowing you to share responsibilities. Appoint an assistant captain who can navigate the boat when you need rest.
Set up a Float Plan
Create your float plan that includes details, such as the number of hours you'll remain afloat, the number of passengers traveling with you, your boat's registration number, phone number of the skipper, and the communication equipment aboard.
Share your Float Plan
Share the float plan with a friend or family member at the marina. You can also share you trip information online through social media websites. In this way, you can also connect with other boaters who are heading the same way, and share your experiences.
Master the Art of Swimming
If you aren't a swimmer already, then you're probably rushing into things. Professional boaters are usually very good swimmers; they trust their swimming ability and are capable of rescuing themselves and other boaters in the event of an accident.
Sign Up for Boating Course
A boating course is one of the quickest ways of equipping yourself with the basics of boating and rising to the ranks of a professional boater. It will guide you about the tools needed to stay safe on the water, allowing you to get the most out of your boating trips. You can also sign up for online boat safety courses.
Get your Ferry Checked
It can be very useful to have a ferry safety check. The exact charges of a ferry checkup will vary depending on your local area. The vessel check typically includes inspection of vessel's physical condition, motor and battery.
Find a Quality Ferry
This is immensely important. If you're not careful about your purchase, a low-quality ferry is likely to cause a lot of problems in the future and spoil the fun out of the trip. Look up different boats for sale on boat classifieds. Specify the type of boat that you need. For instance, if you need a fishing boat, you can look up fishing boats for sale. Likewise, if a rowing boat seems more suitable, you can specify it. Look up the options that are available on the classifieds. Select a boat that is a good price-quality match. Conduct a physical inspection of the vessel. If you're not an expert on ferries, ask someone to accompany you. Check the registration documents of the boat to ensure that you're up for a legit deal. Also, see the history of owners. Ideally, you should look for a boat that is very well-maintained and has only one previous owner.
Boating with Kids
While boating with kids is a lot of fun, there are some additional precautions that you need to take to keep the youngsters safe on the water. Provide useful boating lessons to your kids, and assign responsibilities to them. Have some kind of a shelter available on the boat to protect the kids from the sun during a nap. Give the kids a whistle and ask them to blow it if they ever need help.
Pre-Departure Checklist
There is no dearth of safety instructions. As such, it can be very difficult to remember and adhere to the entire safety protocol every time you hit the water. To avoid confusion and lapses, make a checklist of the rules and precautions that are absolutely essential before heading into the water.
Personal Flotation Device
For every passenger, carry at least one flotation device that is approved by the coast guard of your local area
Teach the use of flotation device to other passengers who are traveling with you
Sound Producing Devices
These devices warn other vessels of your presence
If you don't have an in-built horn, you can also use a portable horn
Lights
Check the navigation lights on your boat
Carry a flashlight along with spare batteries
Warning Signals
Carry warning signals, such as flares with you
You must also know how to use the warning signals
Demonstrate the procedure to other crew members
Toolbox
Make sure that the boat's toolbox is complete with all the required tools
Also, keep necessary spares, such as bulbs, filters and plugs
Fuel
Fill your tanks to the top
Check coolant and engine oil regularly
Fire Extinguisher
Carry fire extinguisher on your boat
Spare a moment to teach the crew how to use a fire extinguisher
Anchor
Keep at least one anchor hooked to the anchor line
Documents
Keep all necessary documents with you before you head for boating, including your boat documents, fishing permit and radio license