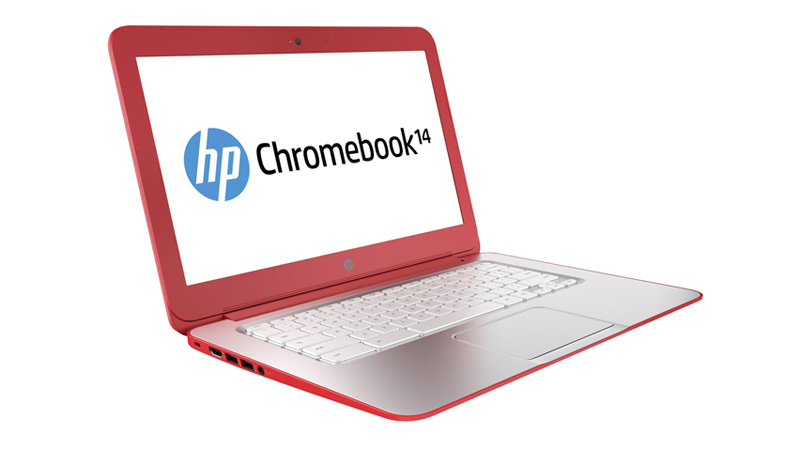 Since the introduction of personal computers in the early 1980s, consumers have searched for ways to make computing both more convenient, and also more portable. While desktop computers were traditionally very heavy and consisted of multiple pieces, lap top computers in comparison were smaller, and somewhat lighter. Although, the Osbourne 1 microcomputer,one of the first lap tops marketed to personal computer users, weighed a whopping 24 lbs;roughly six times the weight of the average laptop today! Portable computers have gained in popularity over the years, and with the internet now widespread in nearly every country, more than ever consumers are seeking lightweight, economical ways to work and communicate on the go.
Why Choose a Chromebook?
There are so many options when it comes to choosing a new computer, with prices ranging between approximately three hundred to three thousand dollars or even more depending on the brand, with each model boasting more and more features the company tells you that you need. Understandably, this can be overwhelming. The first step you should take is to decide what the main purpose of your computer will be used for: work or pleasure? Do you require a lot of storage space or need to run external programs on a computer drive? If your answer to the second question is "no", a Chromebook–also referred to as "netbooks" or "mini notebooks" may be the right purchase for you. Unlike laptops and notebooks, Chromebooks run Chrome OS as their operating system and are generally between 10 inches and 14 inches, making the largest Chromebooks smaller than the average 15.6″ of a laptop. Also check out How to Buy The Best Laptop Within Your Budget in Bangladesh?
Many students who are looking for laptops for sale and cheap laptops first come across Chromebooks in this way; while they may initially buy or consider buying a Chromebook due to price, many find that the smaller size is perfect for carrying in a purse or school bag. When looking at laptop reviews where people are looking for the best low price laptop, many consumers find that they do not need or even use most of the bells and whistles that traditional laptops offer. Chromebooks generally come with pre-loaded games, a basic Notepad and/or Wordpad that school assignments and simple work assignments can be composed with, and of course, the powerful Chrome operating system and search engine that makes surfing the internet a breeze. Users can easily check email, social networking sites and use the rest of the internet at speeds just as fast or faster than on a traditional laptop, and given that Chromebooks are enabled with Wireless Free Internet capability(WiFi), it is convenient to take them to a coffee shop or library, or anywhere where internet is available.
What Type Of Chromebook?
If you have made the decision that a Chromebook is the best choice for you, you have only solved one part of your problem. Since the introduction of Chromebooks in 2008, they have gained a large following and many competitors have introduced various variations in different sizes, capabilities, and price ranges.
While there are many lesser known computer companies who have introduced Chromebooks in 2014, we will take a look at a few of the well known, established brands and what they have to offer.
1. Samsung Chromebook 2
Based on the sleek design of the Galaxy Note phone, this Chromebook is the least expensive at approximately $249 and up. It offers a 2.58 GHZ Intel Celeron processor and eight hours of battery life. And unlike most other Chromebooks, it offers an alternative screen display of 1920 x 1080 which makes it easier to watch movies on the 13″ screen.
2. Dell Chromebook 11
This $279 Chromebook is geared towards students. It boasts a solid 7 hours of battery life and a well made keyboard and housing that could take some accidental slips and bumps that might occur when traveling in a student's backpack or in a dormitory. However, this Chromebook is only 11″ with a 1.4 GHZ Intel Celeron processor. While this is a good choice for an alternative computer, you may need something with more capability and screen size for significant amounts of computer work.
3. HP Chromebook 14
This 14″ Chromebook is slightly more expensive at around $299 and is available in three colors: white, turquoise and peach. The lid and surrounding keyboard is a sandblasted aluminum, giving the look an entirely "classy" feel. The HP Chromebook also has 1.4 GHZ Intel Celeron processor and many pre-loaded Chrome Apps that are ready to use.
4. Acer Chromebook C720
Acer offers this powerful gem of a Chromebook for around $250. What sets it apart from others in its class is its responsive touchpad, Intel Celeron processor based on the Haswell microarchitecture and ability to juggle multiple open tabs while web surfing. This thin machine is more than capable of providing hours of work–or entertainment, especially since it has a built in fan to keep the system cool. While the screen is only 11.3″, the Acer Chromebook is still a strong contender for the on the go person who needs a reliable computer at a low price.
5. Toshiba Chromebook 2
Toshiba's take on the Chromebook resulted in a more expensive $329 "laptop like" experience in a smaller, Chromebook machine. Toshiba's smooth design is not only easy on the eyes, but also easy on the wrists; the comfortable layout of the keyboard mimics the look of the more expensive MacBook and the touchpad quickly responds to more complex 'swiping' directives that cheaper laptops and Chromebooks often struggle with. Another great feature of this Toshiba model is the 4GB of RAM and 2.6 GHZ processor, which essentially makes it as fast and capable as regular laptops that are twice the price. If you are looking for a premium Chromebook that will take you from school or work to entertaining yourself and the kids at home, this is probably one of the best choices.
From thousands of laptop ads buy your favorite laptop from Bikroy.com.