Pets & Animals
Buying Qurbani Animals Online? A Complete Guide Should Follow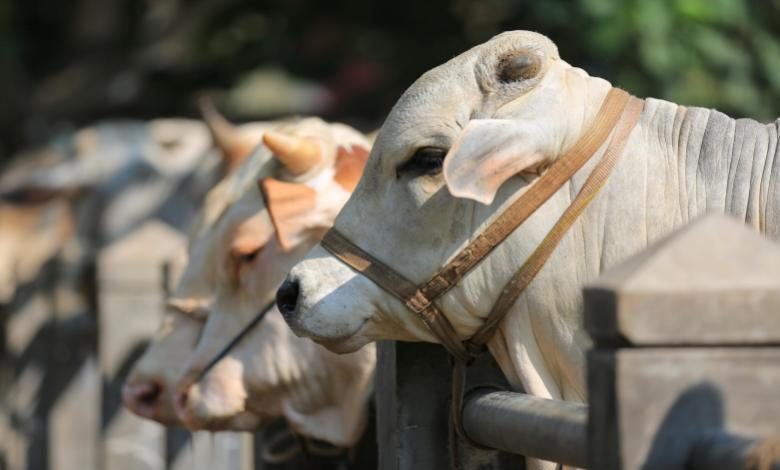 Eid-ul-Adha, the holy festival of sacrifice, is going to arrive this year with a different approach. With the tradition of this festival, many people are planning to buy their own Qurbani animals, but there will be a risk of getting infected by the deadly virus COVID-19 while visiting the physical haat.
You can thank us for the new digital movement happening in Bangladesh. Bikroy.com is the pioneer of arranging online buying and selling of Qurbani animals. Now several public and private organizations have brought digital cattle markets to help all the people in carrying out their religious sacrifices, overcoming the ongoing pandemic situation.
With the ease and the efficiency of trading Qurbani animals online, we are here with some tips and methods which can help you to get your desired Qurbani animal in this festive season.
Things to know before stepping into the online cattle market
As the Qurbani season comes nearby, farm owners want to make their cattle look healthy and prepared. To do so, they feed special foods to the animals, but some dishonest farm owners apply steroids, hormone injections, and other harmful foods to the animals to gain some extra profit.
The meat becomes harmful for humans if it is infected with these sorts of poisonous chemicals. Chances of getting cancer, diabetes, kidney failure, and many more diseases increase significantly. Due to the harsh reactions to human health conditions by eating steroid-infused meat, many developed countries have legally banned these practices.
But while buying animals from an online marketplace, how can you measure these signals and avoid them? Here you go.
How to identify a healthy Qurbani animal online?
When you will sit to choose and buy your Qurbani animal online, here are some tips you can keep in your mind before making the final decision:
Try to take some expert persons with you, who can easily identify a healthy animal with the glimpse of an eye.
Ask the age of the animal to the seller and if you have confusion then you can ask for the teeth images to justify. The teeth of healthy animals are undamaged and look perfect. Cows usually have 2 permanent incisors at two years of age, 4 at three years of age, 6 at four years of age, and a full mouth of 8 permanent incisors at five years of age. Sheep and goats of at least one year of age with 2 permanent teeth will be considered eligible for Qurbani.
Look at every single side of your animal through the image. You can ask your seller to make a video call where you can check the animal accurately.
Make sure the animal is not pregnant, because it's prohibited to sacrifice pregnant animals.
Try to stick with medium size cows, because in many cases giant size cows have more fat in the body, which can be harmful to human health after consumption. Also, the bigger cows tend to be hormone-injected. So, be careful if you are buying any of them.
It is prohibited to sacrifice weak and defective animals. Make sure you check them out really well. Take a good look at their noses, the surface typically looks wet for healthy animals.
Examine the animal thoroughly by making a video call option. Check if the horns are okay, the tail, mouth, teeth, and other organs should check properly before making a purchase.
It's hard to check all of the metrics which you could make if you were in the market physically, but we hope if you keep all things checked, you can pick the right animal for sacrificing in this Eid.
Choosing "Birat Haat" for buying Qurbani animals
With a few days left until Eid-ul-Adha, cow haats are organizing at their best. Due to COVID-19 and the current shutdown situation, most buyers have turned to the digital haats this year to pick their animals. Besides other digital cattle haats in the country, Bikroy.com – The Largest Marketplace in Bangladesh has organized its flagship campaign "Birat Haat" for the 7th time in a row.
This virtual haat is extremely convenient for buyers in terms of price comparison and verification. For the last 9 years, Bikroy has been known for its trustworthiness and liability as a platform for both buyers and sellers in Bangladesh.
Interested buyers can easily browse through the Farm Animals category to select their preferred animals. Before making a purchase, we suggest going for a good comparison in terms of price and offers against the advertisements.
In this COVID-19 situation, and shutdown period, Bikroy's trusted farm owners are offering:
Opportunity to buy sacrificing animals for this Eid-ul-Adha from your home.
Free delivery system to the local area.
Paid delivery methods all across the country.
The meat can be processed and delivered to your home within a given time.
COD (cash on delivery) payment system.
You can find partners for sacrifice and get your portion delivered to your home directly.
Bikroy Hot Deals has arranged Qurbani animals for the customers this year, from where they can pre-book and get home delivery of their desired Qurbani animal. Inviting everyone to pre-book your Qurbani animals by 16th July and get them delivered to your doorstep.
Tips for buying Qurbani Animals online
It's all about your experience, which would be the most important aspect while buying Qurbani animals online. Here are some tips that can ease your research in this festive:
Research on pricing: The price of the animal you are looking for is vital. As there are several breeds available on the market, the price may vary depending on the breed you are specifically looking for. So, before making a purchase, research the marketplace to make sure that the price your seller is asking is consistent.
Watch every single detail: The primary checking on a Qurbani animal is to look over it properly. Ask the seller to provide as many images as possible from different angles. Make a video call and let them know if you have any queries.
Have a better understanding of your seller: When you are purchasing online, have a clear conversation with your seller about the animal's age, eating habits, rearing history, and other information. If you do not have your transport, you can ask the seller whether they are able to send the animal through their transportation. If so, then discuss the delivery charge while bargaining.
Settle for a competitive price: Bargain according to your budget and settle for a competitive price. This means you might be able to reduce the price a bit or you might have to spend a few extra bucks for your desired Qurbani animal.
Buy the Animal: Got the perfect animal you are looking for? It's time to make a safe payment. You can pay with cash on delivery or online payment method as per your convenience to make the payment. After receiving the animal, take proper care and try to feed it with your hand.
Final Words
With the mentioned tips, we hope you are good to go with buying Qurbani animals online this Eid. The internet has made it easier like many other aspects of our daily lives these days. Bikroy.com has more than 6,500 advertisements of Qurbani animals now for sale all across the country.
So, browse, and watch around and we hope you can find the best deals within your budget.
Wishing a very happy and safe Eid-ul-Adha in advance to you and your loved ones!