Property
Why Investing on Lands in Bangladesh is The Best for Your Future?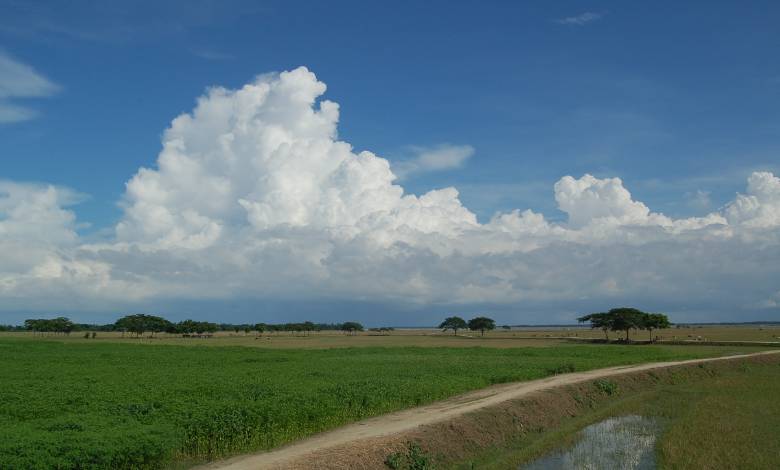 Whenever thinking about investing, one thing that pops up in most people's minds is real estate. Even in the time of recessions, real estate investing can offer some great investment potential. While most people think that real estate investment is solely about buying homes, apartments & flats, or commercial property, there is another side of real estate that the investor can take advantage of, even with a small investment– plots & lands. There are several advantages in choosing to invest in plots & lands; and by learning more about them, you may find that this kind of investments is the right choice for you. There seems to be a widespread and baseless assumption among many people that investing in a vacant land is a "weak" or even pointless investment because…
It doesn't generate income.

It just sits there and nothing happens.

It's boring.
We will say that these reasons are baseless fro real estate investing because the truth is – vacant land is capable of generating some serious cash flow and it's one of the best investments in the world because of its hands-off nature and versatility. Also, to be honest, I basically love the fact that a land just sits there and nothing happens!
The simplicity and stability that you can achieve by owning the right piece of land for the best price possible, can far outweigh the multitude of problems that come with any other type of real estate property. If you have overlooked raw land as a feasible investment opportunity in the past, you need to take a few minutes and educate yourself about what a vacant 'land' is all about! And before you invest on land you must know The Technical Aspects of Buying Plots/Lands in Bangladesh.
Here are the top reasons why you should invest in lands:
1. With a vacant land, you don't necessarily need to do anything for it
Forget construction works and renovations! You don't need to be an expert or to know anything about how to recondition a property by yourself. In most cases, you really just need to know one thing: "Is that property suitable for building purposes?" As long as anyone can build on the land if/when they want to, a major part of the battle is already won!
2. Raw Land is a "Hands-Off" Investment.
Have you had enough of dealing with holders, bugs, molds, toilets, lawn care, bursting pipes, leaking roofs, broken furnaces and the hundreds of other problems that come with owning a building? Well, a vacant land doesn't involve any of those things. Once you buy it, it just sits there, behaves itself and nothing happens. So be aware about your real estate investing. 
3. Statistically, vacant land owners are highly motivated to sell
Why? Because by default vacant landowners are always absentee ones. When a person doesn't live inside or even near the property that they are trying to sell, they are likely to have less of an emotional connection with it – because it isn't their primary residence. In many cases, you'll find that these type of sellers are willing to sell their land for a far lesser amount than the ones living in the property – simply because the property is not generating any income for them. This happens because they don't know how to properly optimize their land and as a result, they are much more apathetic about it. Find these people and you will find some incredible deals on offer.
4. Land buyers have very little competition to deal with
Are you tired of dealing with such drastic competition on every property you attempt to buy? Are you sick of being defeated in every good deal you are lucky enough to find? Well, guess what! There is very little competition in the world of raw land investment. You see, most real estate investors have their minds stuck on things like houses, flats & apartments, commercial property and so on – because that's what everyone else does. Most investors don't understand the superior benefits that come with a vacant land and this can definitely play to your advantage.
5. Land investors can call their own shots
When you buy a vacant land in the right way, it gets easy to buy each property with your own cash and completely avoid dealing with bank loans and mortgages. When you know exactly where to look out for great deals on plots & land, it requires a very little startup capital amount to get your business up and running. It is applicable for people who plan to build their own homes on their lands as well and have a good property investment plan.
6. Buying and selling vacant land doesn't always require seeing them in-person
The beauty of lands is that there don't involve any structures. This means the inspection process is actually very simple – and if you can do your research properly, you can effortlessly do your real estate investing without ever visiting them in person. To look for great deals in plots & land you can complete your research in different online and offline property portals such as bikroy.com/property. You can also buy and sell your property here effortlessly and you won't even have to visit your property in person, if you are smart enough from the beginning.
7. Long term appreciation with lands
The great thing about buying a vacant land is that the land will usually remain in the same condition in which you bought it in for years. The weather and maybe erosion might have some impact, but generally, over the long term, vacant lands tend to appreciate very well.
If purchased in the right process, your land can see some significant appreciation. This usually happens when the land is in an undesirable location, but the area around it goes through some transformations and becomes a far more desirable place to live. This is especially true in areas which are pointed out to be major growth centers and have fallen in any category of residential areas, which can lead to price hikes overnight and this is a vital issue in property investment.
8. The land is super inexpensive to own as a long term investment
When you finally buy a piece of land for the right price, there are no mortgage payments to make, no utility bills to pay. The cost of property insurance is minimal if you have it at all and also property taxes are extremely cheap. If you want to secure your cash in some place and forget about it, vacant land can exactly be the proper investment you're looking for.
9. Land gives the owner peace of mind
Well, as you have already realised, land is a long-term, tangible asset that doesn't wear out, depreciate with time and nothing from it can get broken, stolen or destroyed. Put all of these benefits together with your ability to buy it for a price that is next to almost nothing, can you think of a better combination? All these aspects can definitely give a landowner his peace of mind.
10. Greater Customization
A great advantage of buying a vacant land is that the land is all yours and you can do whatever you want with it, as long as it's within the law. It's a very good sign for investing in Bangladesh. You can leave it as it is, or build a home on the land you own. Have a bungalow style house with amenities for your own comfort, or have a multi-storied building with flats for sale. Also, there is always the option to sell it to a developer company or build a commercial property on it.
Some Things to Keep in Mind
Although there are a great number of advantages to buying vacant land, it's also important to consider some of the drawbacks which you must keep in mind. First, it's essential that you do your research thoroughly and purchase the land in a good location, which is likely to appreciate in value in the coming years. The last thing you want to do is buy some land in the middle of nowhere, only to find out that you cannot sell it later and you're stuck with it.
01. Check the land's history
When buying vacant land, you should also consider its history and what that land has been previously used for, as this could affect your plans for future use. You can get a topography and a soil report to ensure that you can build on the land, while ensuring that the land is 100% yours, and does not allow anyone to do anything to it. You should also find out why the land is being sold in the first place, as this could indicate that something is wrong with it, especially if it is offered in a cheap deal.
02. A land does not generate income immediately
Unless you are offering to rent your land out for parking or leasing it to farmers, your vacant land will not generate you any income straight away. You will only generate an income once you sell the land for more than what you paid for it initially.
03. Rezoning
If you are purchasing the land hoping of it being rezoned, then you need to think twice. First, it might take quite some time before the land is rezoned to a place that allows you to build on, or it might not happen at all! Therefore it is important that you do consider the location carefully especially when investing in Bangladesh. Land bought close to basic amenities such as shops, schools and hospitals will usually mean the land will appreciate faster than a land bought in the middle of nowhere. Land that can be built on will always be easier to sell than a number of lands that have restrictions.
04. Land size
It's best to buy smaller pieces of land compared to larger plots & land. Because, the larger the land size, the harder it is to sell. You should also consider the shape of the land and also whether it's prone to flooding. It's easier to build a property on a land that is flat, than one on a hill.
05. Road infrastructure and utilities
You also need to consider whether your vacant land is connected to a road and can easily be connected to public utilities, such as- water, gas and electricity. To make developments on a land, the utility connections and sewerage needs to be in the place.
Conclusion
Moreover, if you have money to invest, a real estate property like plots & land in Bangladesh can be a great choice for you and your budget. They offer price within a bargain, great flexibility for you, needless effort, have a profit potential and definitely help you meet your financial goals. By finding the right land that meets your needs and investment budget, you will be able to change your life, both financially and personally especially if its your first real estate investing. Consider plots & land for your next real estate investment and visit our site today. Happy hunting!
FAQ
Is it a good idea to buy a land as investment in Bangladesh?

Buying lands has alwasy shown higher returns in Bangladesh. Depending on location and season of you can buy proper land(s), it will get you a higher return.

Is buying land in Bangladesh risky?

Initially buying land is always consider as a  risky investment because it will not generate any earning by itself. But if it gets a good developement then the scene can change.

 

Where can I buy land in Bangladesh?

According to Bikory.com, the most popular places to buy land in Bangladesh are:
Dhaka
Khulna
Sylhet
Chattogram
Rajshahi
Facebook Comments