Property
5 Tips for Home Renovation | Decorate Your Interior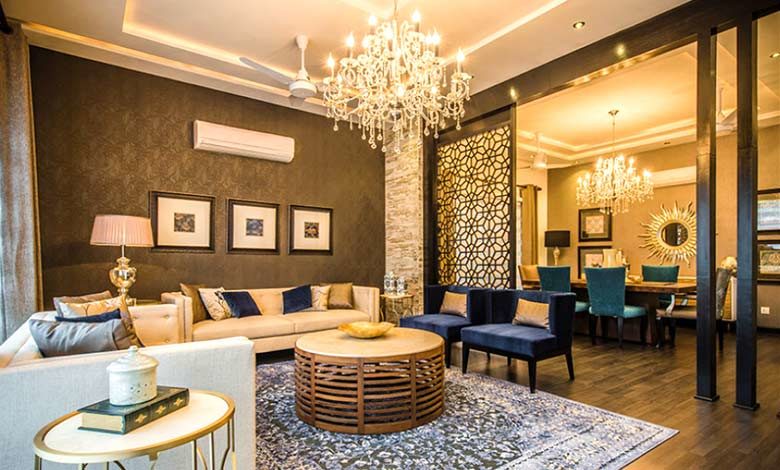 Ever wondered that after entering some house, you look around the house like you are enchanted? Sometimes it happens with us, we get lost in the fascination of the inner beauty of the house. And if it is an impeccable mix of modern or ancient architectural style, then we can even spend hours without blinking our eyes. We usually see those places in our own way of thinking. All in all, it seems that we have witnessed a wonderful architectural philosophy. For a moment we might even imagine ourselves there. It's like being in a world of imagination for a while.
A spacious bedroom with a cozy comfortable bed, soft cushion pillows, this is the place you want to lie down and relax. Or it could be a big living room with a warm sofa, a wooden coffee table, and a pleasant home theater where you want to celebrate your evenings. A sophisticated yet neat kitchen where cooking feels like a unique art to you.
Almost all of us wish we had a home of our own for ourselves and other members of our family. In the daily grind of life, home is the only place where we can breathe a sigh of relief. This is exactly why we want our living quarters to be comfortable. The most important thing to make the interior of the house easier to present to you is the interior renovation. So today we are having a complete discussion on home renovation. To make this ease, we are here to walk you through some unavoidable aspects, which will guide you to the perfect home or apartment renovation you are looking for in a country like Bangladesh.
Your Home Interior Needs A New Touch
If you are planning on renovating your home, you need a good interior plan. It's essential to have a perfect interior plan because it plays a vital role in your functionalities while renovating your home. The definition of house renovation today is not only limited to beauty and convenience but also to the utilization of every space of your residence.
Renovating your house will bring you a unique liveliness. But in this case, if you want to reform with the help of interior designers, then you will be ahead in many aspects. For example, a skilled interior designer can list the fittings, furniture, and other materials for your home or home within your budget. The next time you want to sell your property, you can get a good price if the interior of the house is designed. Because when you want to sell it, you naturally have to post pictures of your house or home in order to attract buyers. And this time a quality interior designing or interior decoration will put you ahead of others. You can visit Bikroy.com to find interior design services in Bangladesh. Here you will find the desired designer within your means and reach.
Follow A Step by Step Process
Are you thinking about furnishing or wondering how to change the traditional home environment? If you have your own plan for the renovation or decoration of the house or the house then it will help to guide those who will do the renovation work. You will also get a better idea of ​​your costs, time, and other necessities.
Although the whole home renovation is very personal. No one else can imagine decorating your house or home like yours. However, the renovation or renovation work can be done in both new and old houses. If you are hesitant to buy a house then you better have a clear idea about whether you should invest in an old or a new house. However, there are some "ideal" rules for all types of home renovations, some of which are highlighted here:
Plan A Detailed Home Improvement Project- Know your basics and write those down according to the accomplishment process.
Set Your Project Budget- It's vital to set up a budget and run your project through planned costs.
Hire Skilled Contractors- Choose your team and share every single detail with them. Contractors can ease your work in multiple ways.
Sketch Your Timeline- Be sure of your timeline and get a reminder to your contractors on meetings.
Prepare for Your Property Renovation- Prepare your moves according to your interior renovation. Sort out the priorities and act on the planned timeline.
Plan A Detailed Home Improvement Project
The very first step we are going to move forward is to make a plan that states the goal of your renovation and a perfect work outline that needs to be done. Your home improvement project should be included-
Blueprints of the already finished projects.
A list of all the necessary materials.
Ongoing and future project steps (after discussing with professionals)
In your initial stage of planning, try to know the local zoning laws and regulations. If you need any permits from local government authorities, check for it. In Bangladesh, you should go through some permits from your local administration if your renovation changes the shape of your property. Wait to apply for all the permits when you are on your budget and a balanced team to start your project.
Set Your Project Budget
Determine your budget and financing before stepping further. Your overall budget should include building permits, labor costs, materials costs, designing costs, and other decoration charges. When building your budget:
Have a clear perspective on your budget and how much you want to spend. Keep 10% of your budget aside to spend on sudden expenses.
Discuss with professionals about your cost.
Sort out the current price tags of all accessories.
If your budget is not meeting your cost estimation, you can start with the first phase and cut down all unnecessary expenses or low priority costs. You can discuss it with your contractors to get a well-versed direction.
Hire Skilled Contractors
At the next phase of your interior renovation plan, you will require an expert team. Do not pick your contractors because they are offering you a modest budget, instead, you can look for:
Years of experience- A contractor who is in the field with a longer experience can deliver a better output over the new ones.
The license of contractors- When you are in a contract, make sure your contractors hold a license of authorization.
Insurance certificates- Most contractors have their insurance certificates based on their working types.
Payment schedule- Do not pay your contractors whenever they ask for. Instead, make a payment schedule and pay them over the works they are on currently.
If you are appointing multiple contractors, then make sure you have proper scheduling to avoid confusion.
Sketch Your Timeline
When you have a calculated budget and your team on hand, it's a perfect time to sketch your timeline. Choose the date you want to get started with or if you are planning to complete the work on a particular time frame, be aware of it. Do meetings with your contractor(s), about completing each portion of your journey. Discuss your major priorities and the time it will take to be accomplished. To be more sure with your timeline:
Put some time to clean the project area.
Allow some time to unload your belongings.
Mark holidays and any other days to take off for your workers.
You can use a calendar to markup every step that you are planning to take. Set your completion date and add some extra days to handle unaccepted affairs.
Prepare for Your Property Renovation
Now, that your planning is about to end, it's time to make proper space to accomplish the renovation. It will depend on whether or not you are staying in your home during the renovation process. You have to take steps and be ready to move around. Like, if you are working in your kitchen then you might have to cook in a different place or to order food from outside. Or you are renovating your master bedroom, then you have to sleep in other rooms in order to get the task done. If you are planning for the whole apartment renovation, then you might need to shift to a different place for some days.
Final Thoughts
Now that you know how to plan your interior renovation, it's time to get the work done. Follow this step by step guide to make ease of your schedule.
Not everyone can afford a single home or a flat, especially when living in a city like Dhaka. Nothing to worry about, if you are one of them, we have a solution for you. Look at what Bikroy experts said about the decoration of rented flats and we believe that you will find the ideas you are searching for.

If you are searching for a new or an old property to buy and then renovate then, Bikroy.com could be the best place you will fit in. From thousands of properties in bangladesh, find the suitable one for you and turn it into your dream home.