Property
Real Estate in Bangladesh: A Seller's Guide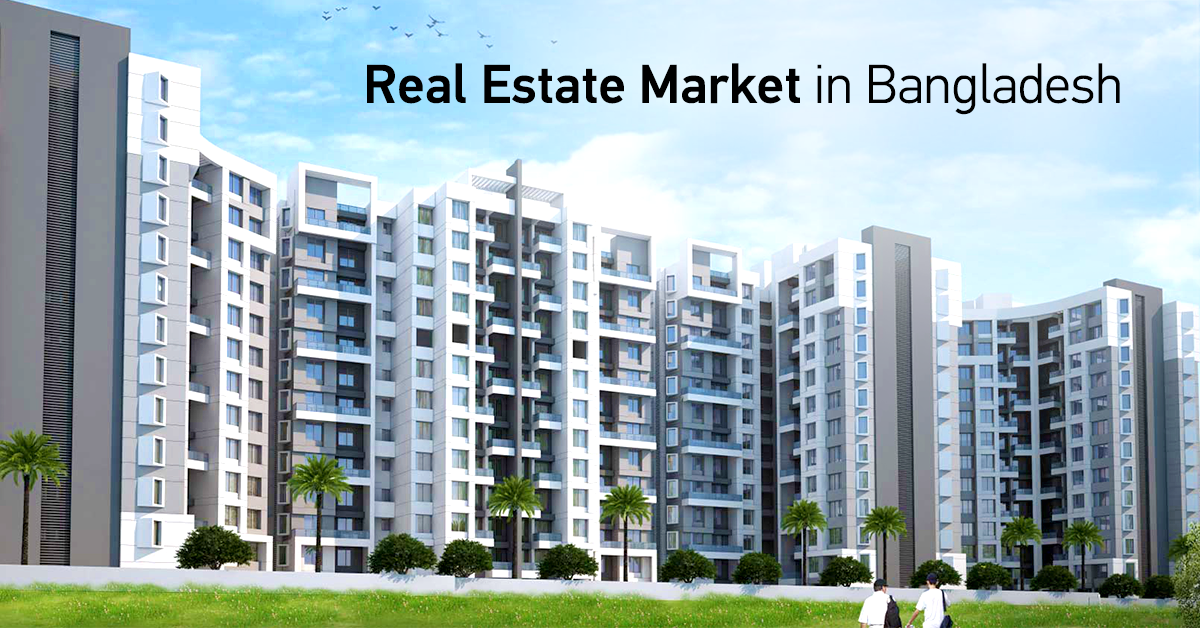 It's no surprise that the buying and selling of property is quite a demanding affair in Bangladesh. Selling real estate is an especially complicated process in this rapidly developing economy.
Back in the day, real estate had a lot of grey area that was barely understood by the everyday person. Many steps of the transaction did not even involve the buyer or seller directly. It was a time when mediators or "the middle man" had a greater degree of control over the exchange, often maximizing their own gain at the expense of the buyer or seller.
However, a lot has changed now. Due to government initiatives and the emergence of internet-based services, buying or selling property has become much more convenient. People can use platforms such as Bikroy.com to quickly advertise for property selling in Bangladesh. Finding a buyer or seller is now a matter of a few taps on your phone.
Today we will take you through the arduous task of selling your property, making it seem much easier by the time you finish reading.
A Seller's Journey
1. Make your requirements clear
To begin with property selling, the first thing to do is to state your objective and have a keen idea of the real estate business. This is not just for the person you deal with, but also for you to set your expectations according to your needs. For example, you should be clear on how much of your land you are selling, what price you expect to sell it at, and compare it with current market trends.
2. Research your property and market value
The next thing you must do is gather information about your property, whether it's land, a flat, or a house. Note down details such as the size of the property, its condition, etc. You will need to conduct significant market research to get a proper valuation. At this stage, you may consider making some improvements to your property, as it may significantly raise its value.
3. Get the paperwork right
You must gather all the necessary paperwork related to your property. If it is inherited property, you may require the death certificate of the person from who you have received it. If it has been given to you along with others, then you will need the approval of the others for the sale as well. If you are selling a property on behalf of someone else, you must have power of attorney to do so. And, if it's your own property, you will need ownership documents, tax, registration, and all other required papers.
4. Showcase your property
In this internet-driven era, most interested buyers will be seeing your property remotely from their smart devices. Take clear photos and videos of your property, and even consider modern-day methods such as 360-degree images. This will allow you to offer a complete virtual tour or an attractive graphical presentation to your potential buyers who may be sitting on their desktop, laptop, tablet or smartphones looking for property to buy.
5. Advertise or marketing your property
You must use a platform such as Bikroy's Property portal to advertise your property with all the information and media you have prepared. A dedicated real estate platform will ensure that your property is being marketed to the right target audience, which will increase the chance of selling your property by tenfold.
6. Talk to interested buyers
You can then communicate with interested buyers and arrange a visit to your property. As a result, potential buyers will be able to make a better-informed decision. This is mutually beneficial as you will also increase your chances of landing a sale sooner.
7. Prepare the agreement
Once all parties have agreed, you can get the legal paperwork prepared for a transfer of ownership. All details of payment should be included in the final deed and all relevant paperwork, including government fees or taxes and other associated costs.
8. Hand it over
The final step after all things are completed is the actual handing over of the property itself to the new owners. And that's it… your property has been sold!
Overcoming Problems
Of course, it's not always this easy. Some problems inevitably come up on the property seller's journey in Bangladesh. One of the reasons for the complicated nature of real estate here is the legislation surrounding it. There are too many laws and legal tricks that you'll face.
Additionally, due to a general lack of a clear procedure, it becomes especially tough if you did not plan ahead. As a result, many property owners are forced to let go of their ownership for lower-than-market valuation or deal with the frustration of having their property listed on the market for too long. Here are some things to keep in mind to avoid these problems.
1. Do not neglect the paperwork
The first thing to avoid any complication is to sort out the paperwork of your property. Wherever it is, whoever has it, have it ready and prepared with you even before beginning the process of selling. More than half of all complications that could arise could be resolved just by having all the documents ready and within your fingertips.
2. Get legal advice
Stop going to a friend, a family member, or a relative of a friend, family, or a coworker. Instead, seek assistance from an expert who deals with real estate in Bangladesh. Approach a legal professional for proper advice rather than someone who has bought or sold land recently in your family or neighborhood.
A lawyer or a legal professional will not only ensure things go right but will also have proper procedures to follow in situations that may go wrong. Instead of risking a huge transaction that can go wrong through no fault of your own, deal with it safely using proper legal guidance from a professional who is aware of the law and the complete legal process of property selling in Bangladesh.
3. Getting a reliable and trustworthy real estate agent
Real estate is a lucrative field not only in Bangladesh but across the globe. Unfortunately, the lack of trust in real estate agents or companies is also a challenge worldwide. But Bangladesh has recently seen an emergence of much better real estate agents and service providers than any other time in the country's history. More and more real estate professionals are proving to be reliable and trustworthy with their professional services.
When you go to a good real estate agent, most of your hard work will be reduced. A massive burden will be lifted off your shoulders, as you'll be able to leave the really daunting tasks to the experts who know the real estate business like the back of their hands.
Many real estate agents go a step further and assist you not only in posting your houses for sale, but also provide you with any needed legal assistance. In this case, you won't need to seek legal counsel separately.
Like other developed countries, real estate in Bangladesh is growing. Bikroy's Property Portal has one of the largest real estate databases online for selling property in all the cities across Bangladesh. It circulates thousands of postings with land for sale, flats for sale, houses for sale, and many more.
Property Selling Tips for 2020 in Bangladesh
1. Get on social media
Take advantage of the networking powers of Facebook, Twitter, Pinterest, Instagram, etc. Interact with users by replying to comments and sharing with more people to gain more exposure. This may not be the easiest, but certainly is one of the most effective forms of marketing in 2020.
Make it easy for other social media users to share your property ad or post by making the share button active. Use simple things such as Like, share and comment buttons to influence your audience. Having a share button to easily share on Facebook, WhatsApp, etc. will give your posts the ability to reach more audiences.
2. Follow experts or professionals
Try and follow what successful realtors or independent agents are doing to gain exposure – how they are advertising their properties, how they have designed their websites, or even how often or in what style they share posts on social media. Get inspiration from the experts in the real estate business.
3. Make yourself easily available
Make it easy for your potential buyers to contact you by making your contact information easy to see and use Call To Action phrases or buttons to initiate a call or message. You can even use the traditional idea of designing a trendy business card or flyer.
4. Promote the locality
When selling property in a certain area, use popular shops, landmarks, environments to your advantage by highlighting a nice area close to the property to hang out. Promote the schools or scope of jobs in the area to increase the interest of buyers.
5. Invest in photography
Put some money aside for professional photos and videos of your property. Consider investing in 3D images for virtual tours on your website. A bad image can make even the most beautiful or desirable property fall short in attracting interested buyers.
6. Consider social media ads
Don't be fooled into thinking that spending money on Facebook ads is a waste. Planned ads on social media networks can bring highly satisfying results for you.
7. Make a website
If you have a few properties listed for sale and are using this as a career or a side hustle, invest in a website. Design a website and make it trendy. In 2020, you also need to make your website fully responsive for mobile devices such as smartphones and tablets.
Conclusion
Hopefully, you will now have much more confidence in selling your property. Use the excellent real estate platform that is Bikroy's property portal. Browse through thousands of listings and list your properties on Bikroy for getting inquiries from major cities all over the country.
Visit Bikroy.com/Property today!
Did you find this blog helpful? Let us know your thoughts, comments, and suggestions for buying and selling property in Bangladesh.
FAQs
How do I list my property for sale on Bikroy.com?
Posting a property such as land, house, or flat for sale on Bikroy.com is the same as posting any general ad. It is extremely simple and you must sign up to create an account before doing so. Creating a Bikroy account is free, quick, and easy. Simply click on the Post Ad button and follow the on-screen instructions to post an ad for selling property on Bikroy.
Why can't I find my posted property ad on Bikroy.com?
After you submit your ad, it will be placed on review. Your ad will be posted only after it has successfully been approved. You will be contacted on your account regarding the status of your ad submission. Every ad on Bikroy is placed under review and violation of any Bikroy policies will have your post rejected. You will be informed by email regarding the status of your post, it may take up to 24 hours for a review to be completed and the ad to be posted.
Does Bikroy charge me for posting an ad?
Bikroy.com offers a certain number of ads for free each month in some selective categories. Once the free allowance is exceeded you can become a member or wait until the next calendar month to post more ads.
Does Bikroy provide any security for my property from potential buyers?
Bikroy.com operates as a mutually beneficial platform for both buyers and sellers. It stresses the importance of ensuring the safety of themselves, their items, and others while using the platform. You can report any suspicious activity to the help & support page.
How will potential buyers find my post on Bikroy.com?
Bikroy.com has an interactive search portal for all of the properties listed on its system. Visitors can select by category, for sale, for rent, by specific location, when the ad was posted, sorted by price, etc. to find relevant search results. If you want to promote your property ad then you can do so as well.