The Ten Best Laptop Computers on the Market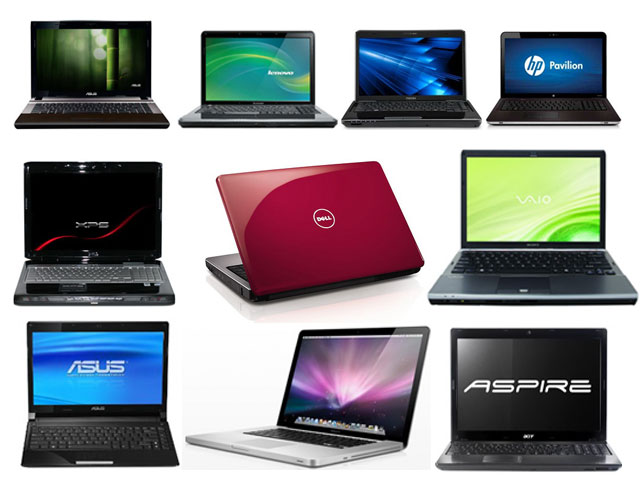 When buying laptops, people will often consider several aspects about the device. While you may be going for cheap laptops, another person may be looking for the highest priced ones. Other things that one must consider are the use that the machine will be put to. A gaming mainframe, for instance, must have a discrete graphics card. A computer for movies, on the other hand, must have a brilliant full HD screen. Special features that are highlighted in laptop reviews can be considered; one may, for example, be looking for touch-screen functionality in the machine.
This guide will help you understand which the best devices are before you start looking at laptops for sale. The devices described in this guide are mostly recently unveiled machines whose performance is improved. Buying a newly released computer is advisable since such devices will come with upgrades and tweaks that improve the experience of the user. The price of some of these devices, however, will be on the higher end of the spectrum, but sometimes it is worth to compromise price for performance. Tis way, you will not regret buying a quality computer even if it comes at a stiff price.
1. Apple MacBook Air 13-Inch – Best Ultraportable
The 2014 edition of the Apple MacBook Air are the best ultraportable notebooks around. It is ultra-light weighing only 2.91lb. It has an Intel Corei5 1.4 GHz processor making it a fast device given that it has an 8 GB RAM. Gamers will love the Intel HD Graphics 5000, though the 13.3 inch display may appear rather small, and its 128 GB internal storage capacity may be constrained for most users. It is powered by Mac OS X and consistent with Mac; its performance is exquisite.
2. Apple MacBook Pro 13-Inch – Most Efficient Ultraportable
This 2014 model comes with Retina Display, an elegant design and 13 hours of battery life. It is packed with top-notch performance thanks to an Intel Core i5 2.6 GHz processor with 8 GB of RAM. It has an Intel Iris Graphics card and a 13.3 inch display. This is however on the high end of the price range. Powered by Mac OS X, the performance of this computer is impressive.
3. Apple MacBook Pro 15-Inch – Best Desktop Replacement
This is a superb machine that has managed to beat most other Windows-operated devices to become the top choice high-end replacement for desktops. This is a superfast machine running on a 2.2 GHz Intel Core i7 processor. It has 16 GB RAM and 256 GB internal storage. It has an Intel Iris Pro 5200 graphics card and 15.6 inch display, making it excellent for gaming and visual entertainment. The Mac OS X on this computer also makes its performance exceptional.
4. HP Chromebook 11 – Best General Purpose Ultraportable
This one of the best low price laptop deals that you can possibly get. It surpasses other cheap laptops in that it comes with mobile internet connectivity. It is slim with a stylish design and weighs only 2.3lb. It runs on Google Chrome OS and a Samsung Exynos 5250 CPU with 1.7 GHz, 2 GB RAM and 16 GB storage. Its graphics card is ARM Mali-T604, and also come with an 11.6 inch display. If you are hunting for the best low price laptop, then this is an excellent choice. The interface and performance of Chromebook 11 are equally efficient.
5. Dell Inspiron 11 3000 series 2-in-1(3147) – Best value Hybrid Laptop
This is a convertible hybrid laptop that fully utilizes touch-screen functionality. It has an Intel Pentium N3530 2.16 GHz processor with 2 GB RAM and 500 GB internal storage. It has Intel HD Graphics and an 11.6 inch screen. This is a Windows 8 powered machine that has excellent performance.
6. Lenovo ThinkPad X240-Best Business Ultrabook
This has proven to be an exceedingly powerful business Ultrabook. Giving users up to 15 hours of battery life, this well-built Ultrabook is totally worth its price. It has an excellent 1.6 GHz Intel Core i5-4200U processor, 256 GB internal storage and 8 GB RAM. It comes with a 12.5 inch display and Intel HD Graphics 4400. Powered by windows 8, ThinkPad X240 delivers impeccable performance.
7. Lenovo Flex 2 – Best Dynamic Desktop Replacement
It is quite reasonably priced; most laptop reviews agree that this is a unique desktop replacement. It comes with a 300-degree folding display. Besides that, it has a 1.7 GHz Intel Core i5-4210U processor with 500 GB internal storage and 6 GB RAM. It has a 15.6 inch display with Intel HD Graphics 4400. Windows 8 powers this device and delivers impressive performance.
8. MSI GS60 Ghost Pro 3K – Best Gaming Ultraportable
This is a delight machine for most gamers with its 2.5 GHz Intel Core i7-4710HQ processor. It has 16 GB RAM and a whopping 1256 GB internal memory. It has an NVidia GeForce GTX 870M and 15.6 inch display. This is definitely a top choice for gamers. The Windows 8 on this computer performs excellently.
Toshiba Kirabook 13 i7s Touch-Business Ultrabook
With its light, brilliant and premium components, this is a dream Ultrabook for business work. It is powered by a 1.8 GHz Intel Core i7-4500u processor. It has 256 GB storage and 8 GB RAM. It has Intel HD Graphics 4400 and 13.3 inch display. This is also a Windows 8 operated computer.
10. Toshiba Satellite Radius P55W-B5224- Tablet Ultrabook
This enters the ranks of impressive convertible hybrids, thanks to its impeccable performance and extended battery life. It has a 2 GHz Intel Core i7-4510u processor with 8 GB Ram and 1TB storage. It has a 15.6 inch screen with Intel HD Graphics 4400. It is a Windows 8 powered machine, and its performance is excellent.
The above list ought to be a good guide for someone looking for laptops for sales, with the aim of finding a machine that is both excellent in performance and the latest in the market.
Comments
comments
---