Mobiles
10 Mobile Phone Apps for Sports Fans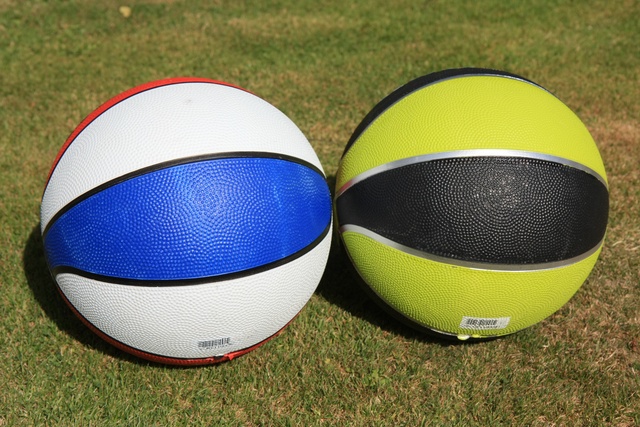 Keeping up-to-date with favorite teams and checking scores while away from the television are two dreams of virtually every sports fan. An Apple iPhone makes these wishes more than possible as individuals have plenty of appealing, informative and entertaining applications from which to choose. Some provide real-time game experiences, and others offer a thorough overview of statistics.
1. ESPN ScoreCenter
Instead of having to wait to get home to hear how your favorite team did, you can keep a running list of all your top organizations with this app. Just as the name implies, you can keep a log of what scores your favorite teams have throughout the day. Log in to see how one team is doing and then flip over to another. If you see that it is a close game or that someone just scored some major points, you can find a TV or choose another app to get all of the details about what you missed during the big game and get up-to-date on the preceding events.
2. ESPN Radio
Sometimes, just seeing the scores isn't enough. You want to know how the team got the points, and even if no one is scoring, you want to hear about all of the tension leading up to the pivotal moments. With this app, you can stream radio coverage for different teams all over. This application is perfect for when you are sitting in the park on a warm day or waiting on a line to get into an event. Carrying an actual radio around with you isn't practical, but having your mobile phones along to listen to the coverage is more than reasonable and gives you the same effect.
3. Bangladesh Radio
When you want to have all of the local flair without compromising on your favorite teams, you can tune into the Bangladesh Radio application. As long as you know what channel your favorite teams and games are broadcasted on, then you tune in at any time to listen to all of the action take place live. When a lull exists in the game or you're surfing between a couple of tournaments or decisive series, you can check out all of your favorite tunes on the other stage. This app is excellent for families who are traveling together and need a diverse array of entertainment to hold everyone's interest.
4. Streema
While listening to the details of the game is often enough to make you understand the excitement, having the ability to watch the game will allow you feel as though you are there. With Streema, you have access to a variety of Bangladesh television stations, so you can find the one that the game is on. Some of the stations are based on entertainment and others on news; therefore, whether you want to catch the highlights or watch all of the action in the game take place, you have a variety of sources for doing so when you use Streema on your mobile phones.
5. Yahoo! Fantasy Football by Yahoo!
Watching sports and listening to the game are two of your favorite past-times, but you like to indulge yourself a little bit more by constructing a fantasy football team every year. When you run out of the house without adjusting your team or realize that you made a mistake in the middle of the day, you won't be able to change it unless you have a tool for it along with you. This Apple iPhone application allows you to adjust your team wherever you are and make changes that could have a significant impact on how you do in those final and most competitive rounds.
6. ESPN IScore Baseball Scorekeeper by ESPN
The big game is definitely something you're interested in, but you have an affinity for more local teams as well. Perhaps you like to visit minor league games and watch them on a relaxing weekend afternoon, or maybe you are in-charge of keeping score for your daughter's softball game later on this week. When scorekeeping is your assigned duty for the day, use this application to help keep track of records in an efficient and logical manner. If a strong wind blows through the area, you don't have to worry that a stack of papers with all the important details is going to fly away.
7. ScoreMobile
This is another application that will let you stay on top of all of your favorite sports teams at the same time. No matter what league your team plays in, you can hop on to this app to find out how your favorites are doing. You might want to know the results of a baseball team and a football team in the same day, and having a handy device that allows you to do both is all that you need when the television is getting fixed or you're going to be out for the afternoon. You'll be happy to know that this application is also free.
8. NBC Sports Live Extra
Some people love to just watch the game, know the scores and continue on with their days, but you're a little bit more invested than that. If there was a way for you to get even more sports once the stadium has closed up for the night, you absolutely would. Fortunately, an application exists for that, and you'll get all of those little details with NBC Sports Live Extra. This application is free, so you have an opportunity to learn all of the extra information about your favorite players and maybe even catch some special highlights without having to pay any more money.
9. MapMyRun
Whether or not you like to watch sports on a regular basis, you definitely like to keep your own fitness up-to-speed. Having a workout partner is hard in an age where people are packed with their own schedules, but you can get a virtual friend with MyRun. You can figure out where you are going to run before taking off, and you might even be able to plan to meet up with a friend along the way. Furthermore, you'll have a full view of how much running you have accomplished in a day. This makes it easier to set goals and to see when you have achieved new milestones.
10. iTreadmill
Running on an actual treadmill is certainly a possibility for staying in-shape, but not everyone is able to afford a gym membership. You also might prefer to run in nature or may not have a gym that is within driving distance from your home. When you use iTreadmill, you can have all of the same information that you would see on a treadmill screen brought to your phone. Essentially, you are getting the same details and workout as you would on a treadmill, but you do not actually have to be on one for it. The iPhone helps to bring the gym to your home.
Whether you are a fan of participating in sports yourself and maintaining an active lifestyle or you like to keep updated about all of your favorite teams, you can find an application that suits the needs of your sports affection as well as your budget.