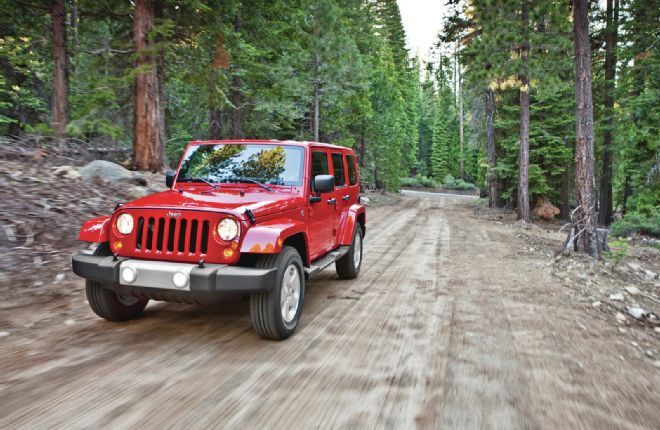 Good, dependable, and very well priced second hand cars for sale are easy to find if you know where to look and what to look for. The best and most popular 4x4s have style and comfort while driving through rugged terrain. They have the strength and handling for any off-road adventure or long rough road.
Used Car Website
Bikroy cars is an excellent place to find used cars for sale in all of Bangladesh. The largest market place in Bangladesh, the Bikroy vehicle section features 1000's of used 4x4s, trucks, and cars for sale. The prices range from economy to expensive and there is huge selection of used cars in all makes and models.
Best and Most Popular 4x4s
Assembled in Bangladesh, the Mitsubishi Pajero is quite a popular 4×4 vehicle. The 2014 Mitsubishi Pajero has a tough exterior and roomy interior. The Tata Company makes many vehicles, such as the Safari, one of the best 4x4s out there. Tata Safari's are terrain conquering vehicles, known for their incredible off-road capabilities. The Tata Safari is available in different models, the Tata Safari STORME and the Tata Safari DICOR. The Tata Sumo Gold is the newest and most powerful Tata 4×4 ever. Its power is unstoppable and the features are top-notch for style and comfort, such as Bluetooth, USB connectivity, and dual AC. The Mahindra Thar is another great 4×4 with the Jeep body type. Below are the details of these 4x4s. New cars will soon be used cars and saving money by buying them after the initial buyer makes good economic sense. Older versions of these 4x4s are always available.
2014 Mitsubishi Pajero
• Fitted with maximum body protection
• Best standard equipment
The Mitsubishi Pajero has a 16 valve 4 cylinder 3200cc engine. It runs with a 75 L diesel engine with right hand drive. It has 3 doors and a passenger capacity of 7 people.
Tata Safari DICOR
The Tata Safari Dicor is one of the best in its class.
• The ability to engage the 4 wheel drive while moving, called Shift-on-the-fly 4×4 engagement
• Ground clearance is 205mm with a high approach angle of 31 degrees and a departure angle of 31 degrees and it can climb steep gradients- 26 degree Sustained Gradiability.
• The high water wading level is 300mm and to avoid tyre slippage is has a limited slip differential
The Dicor engine is 2.2 Variable Turbine Technology (VTT), a world class diesel engine with 140PS power and 320 Mn Torque.
• Direct Injection, Common Rail, 16 valves Aluminum cylinder head
• BS IV compliant, using Variable Turbine Technology in the turbocharger for higher air density at low engine speed, increasing power while making the engine more fuel-efficient and cleaner burning
• The fuel injection system is fully electronically controlled with a
higher injection pressure of 1600 bar
• Low noise vibration and harshness
The Tata Safari Dicor's performance is incredible.
• Instant pickup of 0-60 Kmph in 6.8 seconds and 0-100 Kmph in 15.8 seconds.
• Can brake from 80-0 Kmph at a stopping distance of 38 meters
• Fuel efficient with 11.57 KmpL
• A Gradiability of 78%
• Certified as per 74/297/EEC for protection of front passenger and driver in a full frontal collision
Tata Safari STORME
The Tata Safari Storme features the new generation 2.2L VARICOR engine. This diesel engine has 140PS and 320 Nm Torque with excellent performance paired with great comfort and safety too
• 16 Valve, direct injection, common Rail Aluminum cylinder head
• Variable Turbine Technology (VTT), like the DICOR
• Shift-on-the-fly 4×4
• 200mm ground clearance
• Tight turning radius
• Plush interior and spacious leg room
• Anti-Lock brakes
• Side impact beams for all 4 doors for passenger safety
• Crumple zone to absorb frontal collision impacts
Tata SUMO GOLD
The Tata Sumo Gold is a powerful new 4×4. The pure power and performance will amaze. The new 3L CR4 engine roars like a lion. It brings more comfort and style than ever before experienced.
• High performance clutch
• Double Wishbone Suspension is far superior to McPherson Struts and reduces tyre wear while adding to superior driving dynamics
• Anti-Roll Bar for stability at high speeds
• Dual AC
• USB connectivity and Bluetooth
• Wide stable stance to dominate the road and wide front and rear track for stability in turns
• Best in Class Warranty of 3 years/100,000 Km, whichever comes first
• Lowest schedule service cost
• Lowest cost of spare
• Lowest cost of accidental parts and reduced maintenance costs over the vehicles lifetime
The Tata Sumo Gold comes with two engine options, both best in class acceleration and torque:
New Gold CR4-BS4 engine
• 2956cc, 85 Ps@3000 rpm, common-railed turbo charged and intercooled BS-IV compliant
• 60 km/h in 9.3 seconds
• 0-100 km/h in 27.6 seconds
• Gas mileage is 15.3 km/ L
Gold-BS3 engine
• 2956 cc with 70 Ps@3000 rpm
• 223 Nm@1600 to 2200 rpm
• 0-60 km/h in 11.7 seconds
• 0-100 km/h in 34.5 seconds
• Gas mileage is 14.3 km/L
Mahindra Thar
The Mahindra Thar has a BS IV CRDe diesel engine in soft top. The most powerful engine in its class, it delivers 77 KW power (105 BHP) and 247 Nm torque. It keeps the unmistakable Mahindra jeep look with a tough steel body with guaranteed long term durability
• Standard 4wd
• Removable top
• Integral power steering and short turning radius of 5.25 m
• Independent front suspension
• Upgrade includes immobilizer to prevent engine ignition without correct key
The Mahindra Thar has two engines to choose from, the CRDe and DI.
CRDe engine
• The CRDe engine combines performance and fuel economy without polluting the environment
• Drive-by-wire technology allows quick and controlled throttle response while LSPV brakes help prevent wheel lock up and loss of control
DI engine
• Incredibly efficient
• A dependable with a Body strength of a MM550 and DI engine
• The lowest maintenance cost
• Affordable
• A top speed of 100 Km/h
• Fuel efficient
Other excellent 4x4s are manufactured by Nissan, such as the Pathfinder, Patrol, and Titan Crew Cab.