Jobs
How to Get an Accountancy or Finance Job in Bangladesh?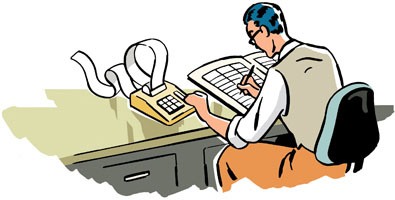 For those that have a knack for numbers or simply enjoy banking and money, then finding a position in accountancy or finance could be a dream job that leads to years of happiness and employment. The truth of the matter is that not everyone is great with money, which is why they will hire others to assist them with their financial matters. Finding finance jobs in Dhaka, Chittagong, or anywhere else in Bangladesh isn't difficult, but it's certainly going to take the right approach if you want to be hired for the job.
The economy is continuing to improve in Bangladesh, which means that more people have money. But without a strong understanding of what to do with their finances, they may not know exactly where to turn in order to make sure that their money is safe. This is where accountants and financial advisors come into place.
When looking for employment positions in either accountancy or finance, here are some things to keep in mind.
Determine What Your Role Will Be
The first task that you will want to do when looking for employment in finance or accounting is to decide what you expect your role to be in the company. There are a variety of different roles, all of which will have different expectations. For example, if you want to work as a financial advisor, you will guide people with financial matters and assist them with what to do with their money. Another position that may be available is a statistician, which are people who find information and apply it to determining monetary outcomes in the future.
There are also a variety of different office positions that may interest you in the industry. The ideal part about office jobs is that for those that don't have the educational background to get directly into accounting or finances, it will allow you the opportunity to get in on the ground level and learn the industry. You may also work with a firm who notices how hard you work, which could lead to employment later in the future.
Decide Where You Want To Live
Where you live will likely have a big impact on your happiness, which could also play a role in how well you do at work. After all, if you have to live far away from family or in a place that you are not happy, then you may not be very eager to go to work every day and do your best. Therefore, it's important to decide where you want to live when looking for employment. You can find jobs in Chittagong, Dhaka, and other regions throughout Bangladesh, so it's important that you find a location that you'll really love. If you have a family to consider, this may be a bit harder of a choice to make. However, if you are a recent university graduate, then you may be able to take a position wherever you please. Whatever the case may be, make sure that you find a job in a location where you will be happy, which will then allow you to do your best each day that you go to work.
Get The Education That You Need
Even if you have an education that gets you in the door with a company, you still want to make sure that you are continually growing as a valuable asset. Therefore, you should do all that you can to ensure that you are learning as much as you can to be the best accountant, financier, statistician, office employee, or whatever else it is that you can be.
Not only will getting an education help you look better to our employer, but it'll also do wonders in the eyes of your clients as well. People want to trust those who they think are well educated and informed in the industry. Therefore, having high marks with your education and being an informed student will help you get more clients to work with.
Begin The Employment Application Process
Once you have everything that is required to begin looking for a job, then it's time that you begin applying as much as you can. Thanks to the internet, you can apply to a variety of different jobs that match your skill set, the job that you want, and the location that you'd prefer to live in. However, even if you apply to a variety of different jobs, you should still take the time to tailor each resume to their requests. In doing so, you'll be able to make a more personal application process that could help you get the position you are seeking.
Don't Hesitate To Call Them If They Don't Call You
If you don't get a call back regarding your application, don't hesitate to contact them. Keep in mind that some employers get countless applications each day, so they may not immediately come across yours. However, if you contact them and show them your interest, then they will immediately think that you truly want this position. Just keep in mind that once you have called one time, avoid continuing to contact them. They also have a job to do, and they will get around to contacting you once they have the chance to look over your resume and determine whether or not you would be the perfect fit for a given position.
Be Gracious For The Opportunities You Are Offered
Whether you are offered a job or not, you should always contact the employer and thank them for their time. In doing so, you will stand out in their mind as someone who is very gracious for the opportunity that you had with them. In addition, if the position doesn't quite work out like they had hoped, they'll keep you in mind in the future. The more that you can do to secure yourself good networking connections, the better chances are that you'll always have job options in the finance and accounting field.