Mobiles
5 Top Sony Mobile Phones in Bangladesh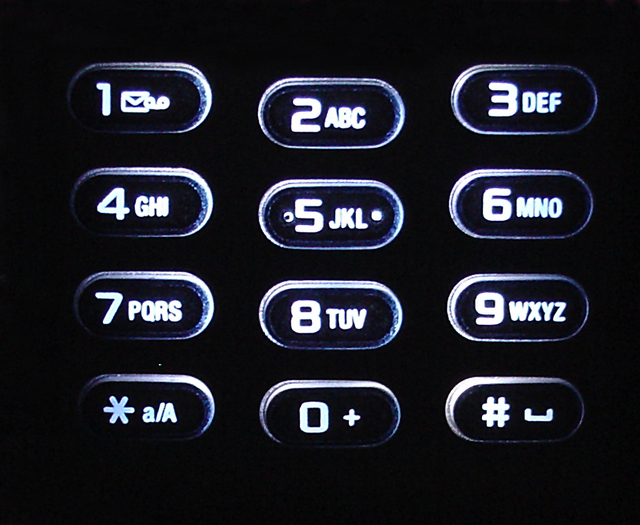 Sony has long been one of the most respected manufacturers of consumer electronics, and the company's lineup of mobile phones for Bangladesh customers is one of the most exciting in the world. There are scores of Xperia smartphone devices available to local mobile customers, though a few of Sony's phones stand out as a superior value, with excellent technology and all of the cutting-edge features needed to enjoy 3G connections, engaging photographs, and quick messaging or calling to friends and family members.
1. Sony Xperia U
The Sony Xperia U was specifically designed by the company to meet the budgetary needs of customers in countries like Bangladesh. For this reason, the phone does away with needless extra features like larger screens, 4G LTE connectivity, and faster processors designed for more advanced versions of the Android operating system. The compact Sony Xperia U smartphone comes with a 3.5-inch screen, which is the same size as the screen used with all iPhones before the iPhone 5. The device features UMTS 3G connectivity on the bands that Bangladesh mobile phone companies currently use, connecting buyers to data services that allow for the loading of websites and sharing rich media.
The Xperia U comes with Android 2.3 Gingerbread, which is actually not the latest version of the Android mobile operating system. Customers are able to upgrade the phone to Android 4.0 Ice Cream Sandwich, however, which can be done as soon as the phone is activated on the 3G network. The included 8GB of internal memory allows for plenty of storage for mobile applications, photos, and videos, and the included 5-megapixel camera ensures that those photos and videos are of a reasonably high quality.
2. Sony Xperia C
The Sony Xperia C is a decidedly large upgrade to the Xperia U device mentioned earlier, and that's a literal statement. the Xperia C comes with a much-improved screen size, measuring a full 5 inches. That's almost as large as devices like the Samsung Galaxy Note, and it means that the C can be used for both smartphone applications and tablet-style apps that might benefit from increased usability. The phone comes with Android version 4.0, codenamed "Ice Cream Sandwich." For maximum usability throughout Bangladesh, the phone connects to both 2G EDGE networks and 3G HSDPA networks wherever a signal is available.
The Xperia C's camera is significantly upgraded from that of the Xperia U, featuring 8-megapixel photo capabilities that add greater textures and brighter colors to traditional mobile photos. The video component of the built-in camera allows for full HD videos at 1080p, with built-in video stabilization that eliminates jitters during filming. Bluetooth 4.0 support allows the phone to communicate with nearby devices while using low-energy features that spare the built-in battery.
3. Sony Xperia J
For those customers who are looking for the perfect compromise between a small phone with a 3.5-inch screen and a larger option measuring 5 inches, the Xperia J is the perfect model. This smartphone comes with a 4-inch screen that is exactly the same size as phones like the Nexus S and the iPhone 5. The device features 2G EDGE and 3G HSDPA capabilities across two separate models in order to make it compatible with all of the mobile networks available to customers in Bangladesh. It features a 5-megapixel camera for excellent photo quality, and can shoot video in VGA resolution.
The Xperia J features Android 4.0.4, part of the Ice Cream Sandwich family, at the time of activation, though customers are able to upgrade the pone to Android 4.1 Jelly Bean after they establish a connection to the 3G data network or a wireless Internet signal. The phone features the Sony Timescape user interface and comes with BRAVIA display features that enrich colors and textures in every application. Bluetooth connectivity is standard, making it easy to connect with cars, laptops, or other phones as needed.
4. Sony Xperia ZR
Though many customers are looking for budget-friendly smartphones, there's certainly some demand for high-end models that bring all of the latest features to the market and connect to next-generation networks. That's where the high-end Sony Xperia ZR really excels for customers in Bangladesh. This innovative smartphone has a large number of included radio bands that allows it to pick up 2G EDGE signals, 3G HSDPA networks, and next-generation 4G LTE data signals where available. That means the phone, in an ideal area, can download and upload data faster than any of the models mentioned earlier in this article.
In addition to its embrace of 4G LTE data networks, the Xperia ZR comes with Android version 4.1, codenamed "Jelly Bean." Android 4.1 supports Bluetooth and near-field communication, both standard features on the ZR smartphone. The device packs an impressive 13.1-megapixel photographic camera that can double as a full, 1080p HD video camera as well. Its 4.55-inch display allows for easy use of applications, which can be stored on 8GB of internal flash memory. 2GB of included RAM ensures snappy operation no matter which application is being used.
5. Sony Xperia Z1
The only model that hasn't been mentioned so far is Sony's most recent flagship offering, the Xperia Z1. This is a phone for people who want the latest and greatest tech, and the best of everything the company has to offer. The Z1 doubles the internal storage of all four previous models mentioned in this article, with 16Gb of room of apps, photos, videos, or other files. The 5-inch screen comes with a pixel-dense resolution that makes text easier to read and applications easier to navigate. An included 20-megapixel camera is one of the best on the market from any manufacturer.
Like the Xperia ZR, the Z1 is fully capable of connecting to 2G, 3G, and 4G LTE networks when the proper signal is available. It ships with Android 4.1 "Jelly Bean," but can be upgraded to the latest version of the operating system after it has been activated and has received either a mobile or wireless Internet signal. Its strong performance is boosted by a speedy processor and several gigabytes of compact RAM.
Excellent Sony Smartphones for Every Type of Buyer in Bangladesh
Customers who love Sony products and want the latest Android operating system have a number of great choices in Bangladesh. Whether it's the budget-friendly Xperia U, with its more compact size and slimmer profile, or the high-end Z1 and ZR models, mobile phone customers can effortlessly find the right Sony phone, price, and features for their unique needs.
Sony Xperia5 mark 3 8/128 (Used)
Sony Xperia Z3 4/64 (Used)
Sony Xperia 10 Mark III (Used)