Jobs
Sales Jobs in Bangladesh: How to be A Professional Sales Executive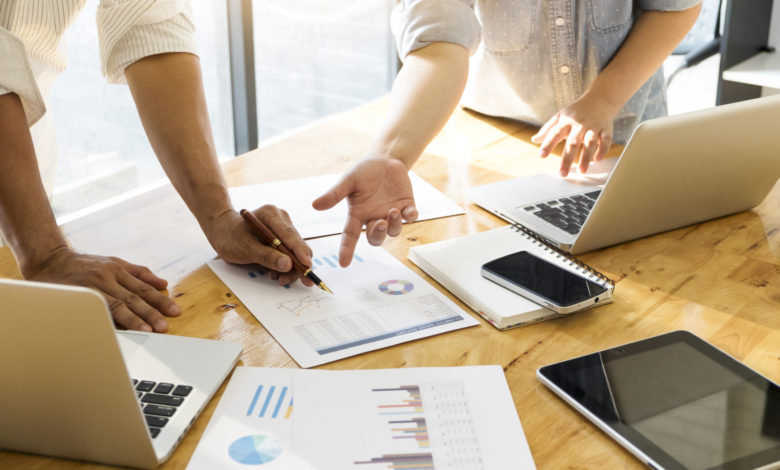 Let's start with a very fundamental question. What are the responsibilities of a sales team in a business? Well, they need to cover several aspects including product designing, identifying demographics for business, researching the market, advertising, enabling the sales force with tools, and many more. They basically direct the flow of products or services to consumers.
While many businesses are still operating their operations with the traditional "marketing than sales" model, most SMEs (small and medium-sized enterprises) in Bangladesh have merged these two departments into one. Doing this not only reduces overhead but also creates vacancies for hundreds of sales jobs in Bangladesh.
Businesses are looking for talented salespeople who offer solutions to their client's issues. So, all you need to do is to do deep research over the market, capitalize on your skills, and prepare yourself as a good fit. Here is a glimpse of the eligibility to put your feet on the province of sales jobs in Bangladesh.
Benefits to Embrace Sales as a Career in Bangladesh
Many new job seekers are hesitant to apply for the sales position. They have this picture of a sleazy salesman working on the field in their minds and which they find very hardworking.
It's high time to get off from these sorts of mindsets. Sales is not what you used to be. A career in sales can actually offer you several opportunities that you can't get in other fields. Here are a few of them which you can consider:
Constant Personal Growth: If you can do well over a period of time in sales, then it's guaranteed that you can build constant personal growth. By encountering thousands of people you can conquer barriers and problems in your professional life.
A Flow of Productive Days: Working as a salesperson will never bore you because people are different and you need to face different challenges to do business with them. You need to think on your feet as you can not use the same strategy. Sales mean to acquire and master the art of persuasion.
Available Job Opportunity: Sales is the most important function of any organization and authorities never shy to hire more salespeople. So, as a salesperson, you can find jobs at every level of salary, designation, or responsibility. If you achieve a proven track of good sales, there will be no shortage of opportunities.
Sales skills are Transferable: There are hardly any professions where sales skills can not be transferred. If you start your career as a salesperson but later on decide to switch to something else, your skills will help you to have a better grip over there.
However, when you will acquire skills like the art of persuasion, the art of listening carefully to your clients, the habit of building a strong business relationship- all these will be proven as beneficial because every business leader should have these qualities.
Eligibility criteria to become a sales executive in Bangladesh
Candidates who have a master's degree in business criteria can get preference. However, with a rapidly growing competition of the most MNCs' requirement with MBA degree indicates that, if you have a background in business studies then you have a higher chance than other candidates.
Applicants who have a B.com/BBA degree at the undergraduate level.
Applicants who have an MBA degree in Marketing with adequate professional experience.
Applicants who have a bachelor's degree in another discipline but have adequate professional experience in sales and marketing.
Types of Job Roles in Sales
Each job has different work designations, working hours, and salary structures. Keeping that aside, every sales job has to offer commissions and rooms for self-growth.
Before applying, you need to know the value of the position and whether it is an ideal fit for your skills and experiences. Let's dive into the job roles you can take the chance to serve:
Marketing Manager: As a Marketing Manager, you need to promote services, products, or brands and oversee all sorts of marketing activities in an institution. You also can find similar job roles in sales or marketing agencies.
Public Relations Manager: Public relations managers plan and lead the creation of material that will maintain inquiries from media, individuals, or other organizations.
Public Relations Specialists: This job role assists companies/institutes/brands with creating and maintaining a positive image in the public eye. Which normally includes press releases and drafting speeches.
Customer Service Manager: Customer service managers plan and develop service standards, deal with client inquiries, and manage the customer support team. It's mandatory to have great communication skills and skills to maintain client's needs for customer service managers.
Employment Opportunity Fields for Sales Executives
In most industries, there is a sales department. As a sales executive, you can find employment opportunities in the following sectors:
Market Research
Advertising
IT firm
Online Marketplace
E-Commerce
Retail
Medical Representative
Finance and Insurance
Government Technology firms
Consulting firms
Pay Scale of Sales Jobs in Bangladesh
In Bangladesh, sales is one of the most demandable job sectors where you can earn a handsome salary once you attain a stature in your professional front. However, the role could be started as a sales representative.
An average salary range of a sales representative is between 2,40,000 BDT to 3,50,000 BDT annually. After two to three years of experience, they can be appointed as a junior sales manager and the average salary range can stand between 5,00,000 BDT to 7,000,00 BDT then. After 7-10 years, a professional sales manager can earn more than 15,00,000 per annum.
Check out the salary scale of a sales manager based on different industries in Bangladesh:
| | |
| --- | --- |
| Industry | Average Annual Salary of a Sales Manager (BDT) |
| Manufacturing | Above 15,00,000 BDT |
| Finance and Insurance | Approx. 10,00,000 BDT |
| Retail Trade | Approx. 12,00,000 BDT |
| Wholesale Trade | Approx. 15,00,000 BDT |
Final Words
Like the rest of the world, Bangladesh is going through a tough time in its economy due to the Coronavirus outbreak. A huge change is taking place in the way organizations are recruiting for their vacancies.
To unfold the new opportunities in sales, freshers must jump in skill developments besides effective learning than waiting for tomorrow. Utilization of time and effective learning with self-development can help you in multiple ways to grow a prospective career in sales.
The new normal has taught us how the world is moving forward with the help of the Internet and smart devices. Put your eyes on the online job portals in Bangladesh and find the best sales fit for you.

We wish you good luck with your career!