Vehicles
Basic motorbike servicing tips for buyers and sellers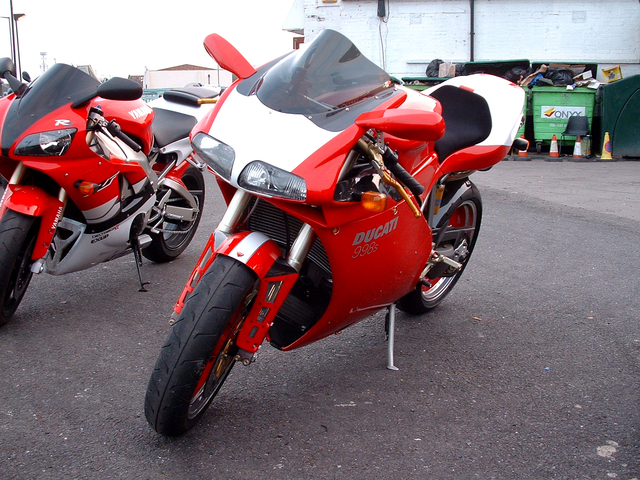 For those who own a motorbike, it is easy to see how beneficial this type of vehicle can be. Having a lightweight motorcycle in the form of motorbikes will allow you to get around quickly and with ease. Many people absolutely love driving these types of bikes, so it is important for you to remember just how important it is to have the vehicle serviced every so often. There are a lot of things that come in handy when you put the time and effort into actually servicing a motorcycle like this.
Whether you're looking for motorbikes for sale or you just need to get some of the best motorbike parts available, your bike is going to run a lot better when it is serviced regularly. If you currently have a bike like this or are buying a used one, it is a good idea for you to figure out exactly what needs to be done in terms of servicing. This will help you to get the vehicle back on the road without any issues while living in Bangladesh. Many people living in Bangladesh actually drive motorbikes, so having one that is working well and is going to get you to where you need to go will make a world of difference.
Why You Need to Have a Motorbike Serviced
If you own motorbikes, it is recommended to get them serviced regularly to keep them in good working order. There are many reasons for you to have this type of vehicle serviced. For one, you will find that the bike actually does better on fuel usage. You will not be spending so much money on fuel because everything on the bike is functioning the way that it should. Another benefit that comes when you service a vehicle like this is that you're going to be safer on the road. If a bike doesn't get serviced, you might find that it simply has issues with driving when you're out in public. As you can see, there are quite a lot of benefits that can come when you have the motorcycle serviced for you.
When to Get the Bike Serviced
You might be wondering when is the best time to get your motorcycle serviced in Bangladesh. There are a few different key points of interest to consider when you are going to be servicing a motorbike. If you have recently just purchased the bike and it was used when you bought it, it might be a good idea to take it to your local shop to get serviced. Also, it is recommended and advised by professionals that motorbikes get serviced about once a year to ensure that they are running the way that they should be running when you're driving the bike out in the road.
When to Tell if the Bike Needs Servicing
If you have not been on a regular servicing schedule, there are a few different things to consider when you are trying to figure out when the bike is going to need to be serviced. For one, you should look to see if the bike is running well. If it is having any issues out on the road when it is being driven, you need to bring it into the mechanic shop to get serviced. Also, if it has been a very long time since you last had the vehicle serviced, it might be beneficial for you to have an expert take a look at it to make sure that it is in good working order.
Key Advantages to Servicing Your Bike as Opposed to Not Having it Serviced
When you leave your bike and do not get it serviced, you are making it difficult to drive a safe and efficient car in Bangladesh. Many people who do not get their motorbike serviced are finding that they are dealing with efficiency problems, and they may even be dealing with major issues concerning the cost of fuel. This is why it is a good idea for you to quickly and easily consider getting the bike serviced for your own benefit. You will find that the bike functions better when you put the time into having it looked-at by a professional.
Doing the Servicing on Your Own
If you would rather save some money on the bike servicing, you might consider doing all of the work on your own. Obviously, it is important that you have the skills and knowledge about these bikes in mind so that you will be able to get the job done without any issues. You will want to do things such as change the oil, check all spark plugs and make sure that the wheels on the motorbike are in good shape. By changing anything out that is old and in disrepair, you will be able to have a better experience on the bike itself.
Buying Your Own Parts
You can easily find and buy motorbike parts online if this is something you would rather do on your own. You can also choose to buy these parts even if you're going to have an expert service the vehicle for you. You will be able to give them your own parts that you have purchased at a discount. Many mechanic shops tend to charge a lot for their services and parts, so it is good to know that you can find the perfect parts available to you when you need them the most. This is definitely something that is going to help you to save a lot of money in the long run.
Finding the Right Mechanic
There are many mechanic shops in Bangladesh for you to choose, so it is a good idea for you to decipher which ones are the best and which ones to avoid. You can get a feel for the different mechanics by asking other people who are living in the area. Ask others what mechanic they happen to use, and whether or not the mechanic they use will also be able to work on motorbikes. It is a good idea to make sure that you visit an expert who is able to work on these specific types of vehicles so that you can be sure the work is being done to your own set standards.
Owning a motorbike is a wonderful way for you to get around with ease and in comfort. A lot of people who are living in Bangladesh are finding that their motorbikes get a lot of use throughout the year. These vehicles help you to get in and out of traffic, allowing you to get to your destination quite quickly. The most important thing is for you to have the vehicle serviced often so that it can provide you with the driving that you want. The worst thing is to be out in the middle of a road driving a motorbike that has stalled because it has not been serviced in years. It is especially vital for you to have the car serviced if you have just recently purchased it used from a local dealer in the nearby Bangladesh area by your home.