Vehicles
Which are the Best Cars for Fuel Economy in Bangladesh | Part 2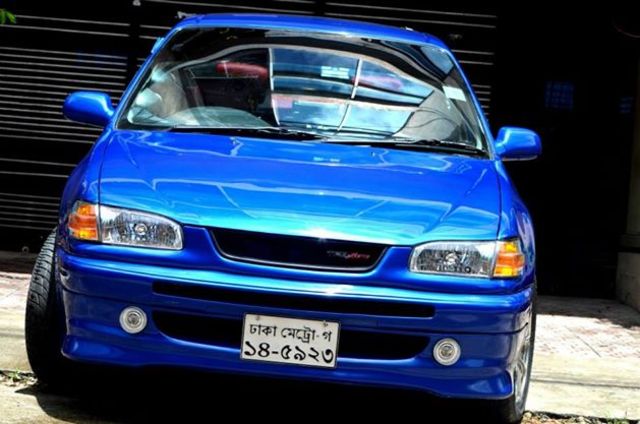 Mitsubishi i-MiEV
The Mitsubishi i-MiEV is one of the most affordable electric cars in Bangladesh. The tradeoff is that it provides stiff riding, it is slow, clumsy and has a non-impressive interior. The Mitsubishi i-MiEV can be charged by a standard 240-volt, level 2 charger or a 110-volt charger. It takes about six to seven hours and 21 hours to charge using the 240-volt and the 110-volt chargers respectively. The Mitsubishi i-MiEV energy consumption is at 11mpg equivalent. The car's motor puts out a meager 63 hp.
Ford Focus
The Ford Focus provides a supple and controlled ride, has low noise levels and a solid, comfortable interior. It has a 160-hp four-cylinder engine that packs enough power to provide adequate acceleration. However, its automatic transmission is not very smooth, especially at low speeds. The hatchback and Sedan SE Ford Focus cars for sale have 28 mpg overall while the Ford Focus SFE have 31 mpg overall. It has a tight rear seat and some controls are unnecessarily complex. The Ford Focus ST is the sporty version with a powerful turbo engine. The Ford Focus electric is one of the best electric vehicles available. Its energy consumption is the equivalent of 107mpg. Reliability is below average.
Nissan Leaf
The Nissan Leaf is a five-seat car powered by electricity and has a range of about 75 miles. It takes 6 hours to charge using a 240-volt outlet and 16 hours using a 120-volt outlet. The Nissan leaf is relatively fast and provides a comfortable ride. It provides easy cabin access and has a roomy rear seat. It measures the equivalent of 106 mpg and has very low running costs. Some of the standard car parts of the Nissan Leaf include rear view cameras and heated steering wheels. It comes with an optional around-view monitor, and top models have electric heat systems that use 30 percent less energy.
Tesla Model S
This is a great four-door luxury car powered by electricity. The Tesla Model S second hand cars are large, low-slung hatchbacks that come with optional rear-facing seats, and can easily accommodate five to seven people. It comes with an optional 85 kWh battery, the largest available, and can travel between 180-225 miles on a fully charged battery. It provides exceptional performance with a comfortable ride, thrilling acceleration and precise handling. Some of its interior features include a huge IPad-like center screen that controls various functions. The tradeoffs include limited range in cold weather, tight access and restricted visibility. Reliability is average.
Honda Accord
The basic Honda accord is a favorite with family vendors in Bangladesh. It provides a comfortable ride, pin point handling, is roomy and has a well-finished interior. It gets an impressive 30 mpg overall and has an unobtrusive CVT. Packed with a lively and refined V6 engine and six speed automatic transmission, the Honda Accord gets an impressive 26 mpg overall. While the hybrid model provides a smooth ride and gets 40 mpg overall, it does not provide the same level of handle and ride as that of other Accords. Some plug-in versions have claimed a range of about 13 miles. However, some high-end Honda Accord models have experienced problems with their touch screen infotainment systems.
Lexus CT 200h
This is one of the most affordable Lexus models. The Lexus CT 200H hatchback provides excellent fuel economy, but is not as refined as other Lexus models. Like a Prius, the Lexus CT 200h uses a four-cylinder engine and gets 40 mpg, which is 4 mpg less than the more roomy Prius. This model provides leisurely acceleration and can move solely on electric power at low speeds. It provides a stiff and choppy ride but has responsive and secure handling. It has a nicely trimmed cabin, but it is cramped and lets in road noise. Other unimpressive features include tight rear seats, an impeded rear view and limited cargo capacity. However, it has impressive reliability.
Honda Civic
The Honda Civic is a compact car with many impressive features such as good braking, responsive handling and quiet interior. It also provides a comfortable ride. All Honda Civic models come with standard backup cameras while the EX version comes with automatic climate control. The power train is smooth and unobtrusive, and has an adjusted continuously variable transmission replacing the five-speed automatic transmission found in used cars. Fuel economy ranges from 30 and 32 mpg for the EX and HF versions respectively to an impressive 40 mpg for the hybrid. It comes with spacious rear seats and is fun and quick. Its manual transmission provides a good, crisp shift feel.
Ford Fusion
The Ford Fusion is a stylish car that is a delight to drive. It has a 2 liter, turbo, four-cylinder engine mated to a six-speed transmission. However, some versions have 1.6 liters engine capacities. The Ford Fusion hybrid measured 39 mpg overall which is quite stellar. All versions have nicely finished cabins with comfortable seats. Reliability has been average.
Smart For-Two
This car is easy to park and does not consume much fuel. Although it takes off slowly from a stop, it does a decent job keeping up with traffic. The tradeoff is a harsh ride, jerky gear changes and clumsy handling. It provides access to the cabin and has comfortable seats. Some versions are gas powered while others are electrically powered.
Honda Insight
The Honda insight is a five passenger car that uses a mild hybrid system with an impressive fuel economy of 38 mpg overall. It is less expensive, less roomy and less noisy than the Prius. Its handling is not agile and tends to get sloppy at the limits. Other demerits are a stiff ride and awkward rear cabin access. However, the 2013 Honda insight has larger tires and its suspensions have been tweaked to provide a more comfortable ride. It comes with an onboard computer that measures your driving economy.
Mitsubishi Mirage
The Mitsubishi Mirage is a tiny car that offers a descent ride, accommodating rear seat and impressive 37 mpg fuel economy. Other features include a fancy radio, auto climate system, push button start and Bluetooth phone operation. The downside is a weak and relatively noisy three cylinder engine, clumsy handling and low quality cabin furnishings.
Volkswagen Jetta
The 2014 Volkswagen Jetta version has many wide-ranging improvements that have boosted its standing. It is roomy, more comfortable and a practical sedan choice. It has a new, mainstream engine that provides a smooth and flexible driving experience. It gets great mileage at 30 mpg. The steering and suspension of the Volkswagen Jetta have been tweaked in an effort to improve its agility and provide a steady ride. High-end versions have nicely finished interiors.
BMW 3 Series
The BMW 3 series is a great car with excellent fuel economy. It provides an impressive ride, comfort, fit and finish as well as noise isolation. It comes with a turbo, four cylinder engine and achieves 28 mpg overall. It features excellent handling and provides a great driving experience. Reliability for the BMW 3 series is above average.
Fiat 500
The Fiat 500 provides agile handling that makes it fun to drive. It comes with a non-turbo engine and manual transmission that gets it 33 mpg overall. It has good headroom, but the steering wheel is far for some people. High performance versions are fast, grip well and have a sporty exhaust note.
Before you leave also check out the part 1 of this article series: Which are the Best Cars for Fuel Economy in Bangladesh | Part 1