Vehicles
Which are the Best Cars for Fuel Economy in Bangladesh | Part 1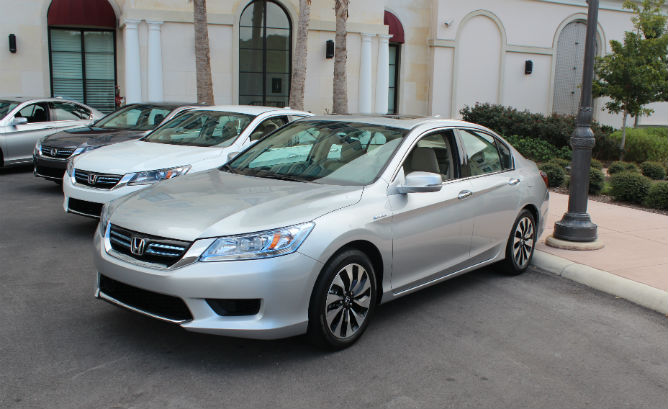 People who are tired of high gas prices that empty their wallet every time that they fill up will find second hand cars enticing. They are all rated at 17 kilometers per gallon or better.
Utilizing technology that makes them more fuel-efficient, these cars for sale fill everyday driving needs while helping their owners save on fuel. What is even better is that used car prices make them easy to acquire. The following are some of the best cars for fuel economy.
The Hyundai i10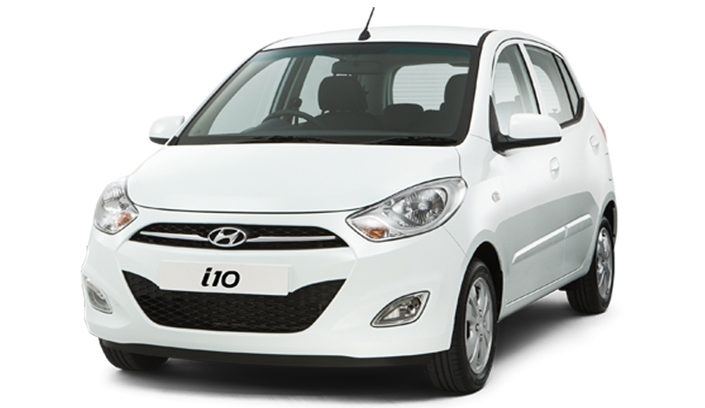 The Hyundai i10 is advertised on various used car websites as a vehicle that can help owners save a lot of fuel. It is available in two different powered engines, and the mileage they offer varies. The i10 is powered by a Kappa2 1.2-liter petrol engine that utilizes VTVT technology. This engine produces 80 BHP and 114 Nm.
Out of its many variants, Hyundai's i10 Era and D-lite are equipped with 1086cc 1.1 liter iRDE gas engines that offer fuel efficiency with good engine performance. These two variants give mileage 19.8 kpl on the highway and 14 kpl in the city.
The Hyundai i10 comes standard with a chrome exterior and full wheel cover, an air conditioner, rear and front power window and a height-adjustable driver's seat. The vehicle also has dual airbags in the front and an ABS system that prevents the wheels from getting locked due to panic braking.  To get more tips on saving fuel cost have a look here: Ways to Reduce Fuel Cost in Bangladesh.
The Hyundai Eon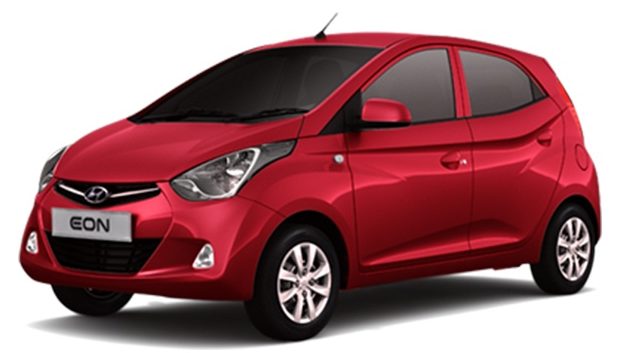 Unlike other used cars for sale, Hyundai Eon can help owners decrease their budget for fuel. It has an certified mileage of 21.1 kpl that is the best in its class. It is also powered by a three-cylinder 814 cc has engine that creates 76.5 Nm and 55 BHP.
This is also the engine found in the Santro minus one cylinder. Aside from the petrol version, Hyundai Eon is available in Magna Plus, Era Plus and D-Lite Plus variants. All of these deliver a similar amount of torque and power with fuel efficiency that will give other used cars for sale by owner a run for their money.
All variants of Hyundai Eon come standard with folding rear seats, air conditioning systems, power steering and front power windows. However, the Magna Plus has keyless entry and an engine immobilizer.
Toyota Etios Liva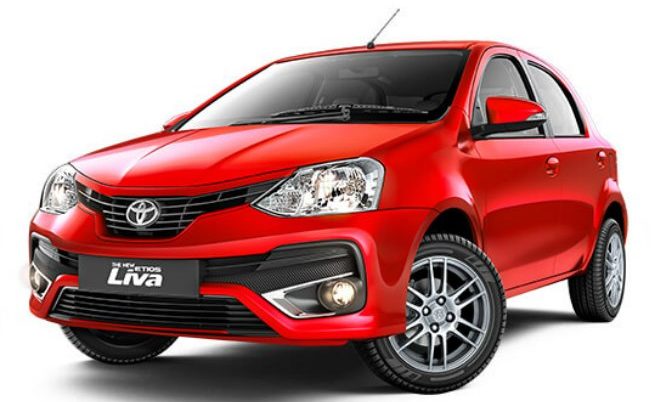 We know that Toyota is the most popular cars in Dhaka and as well as Bangladesh. The Toyota Etios Liva petrol version is loaded with an amazing 1197 cc, 3NR-FE 16-valve DOHC engine that produces 80 PS of power while creating a maximum torque of 104Nm and assuring high fuel efficiency of 18.31 kpl. On the other hand, the diesel version is powered by a 1364 diesel engine that has a maximum power of 69 PS that it churns out at 3800 rpm. The Toyota Etios Liva Diesel's city mileage is 20.23 kpl while it returns a mileage of 23.59 kpl on the highway.
Both the gas and the diesel variant of Toyota Etios Liva come standard with a lively air conditioning system, power steering, remote central locking, steering mounted audio controls and a dash integrated musical system to provide maximum comfort for passengers.
Chevrolet Cruze Eco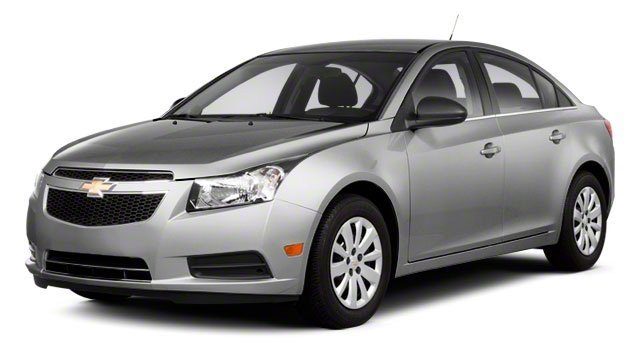 One vehicle that offers the amenities and spaciousness of a midsized sedan along with the fuel efficiency of a compact is the Chevrolet Cruze. Powered by a 1.4-liter turbocharged, 138-horsepower four-cylinder engine, it gets 18 highway kpl and 11 kpl city when paired with a manual six-speed transmission and 16 highway and 11 cities kpl when combined with a six-speed automatic. Standard features include a six-speaker audio system, ten airbags, power windows and door locks. Although considered a compact car, the Cruze is spacious inside and has more cargo and passenger space than a Toyota Corolla or Honda Civic. Also check out "Top Five Most Selling Cars in Bangladesh".
Toyota Prius V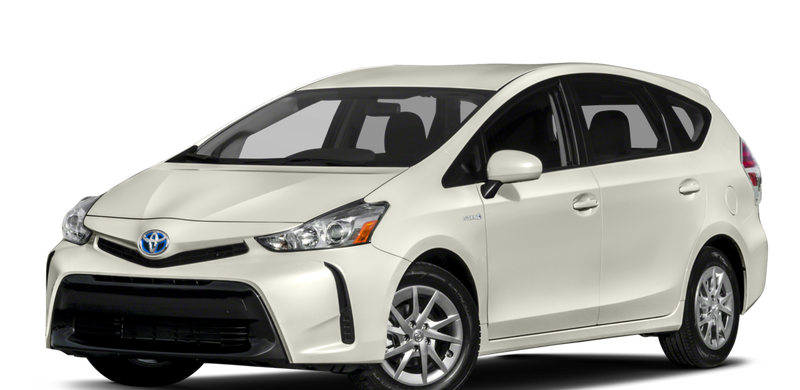 Used cars prices for Toyota Prius V are some of the cheapest out there. This vehicle offers the cargo capacity of a small utility vehicle with roughly triple the gas mileage.
Fuel economy estimates are significantly lower than the regular Toyota Prius V but better than any small SUV including those with diesel engines and hybrids. It achieves 17 kpl at city level and 19 kpl on the highway. Standard features on Toyota Prius V include keyless entry, a touch-screen infotainment system, audio and Bluetooth phone streaming, a backup camera and a USB port.
Ford Fiesta SFE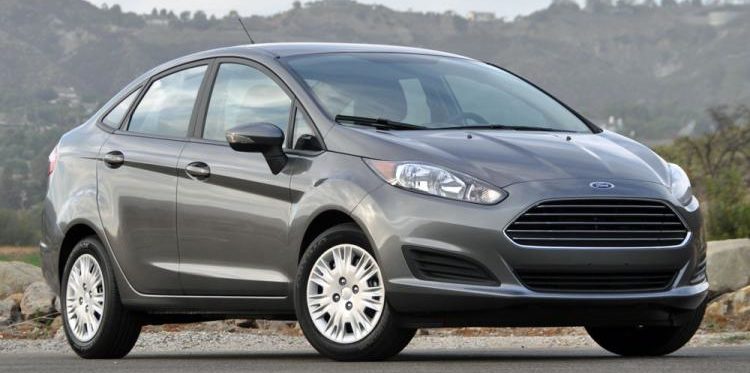 The Ford Fiesta SFE is powered by a 1.6-liter 120-horsepower four-cylinder engine that has a rating of 17 highway and 13 city kpl. Ford Fiesta SFE also features an integrated sideview blindspot mirror and an armrest on a driver's seat.
It comes standard with a telescoping and tilt steering wheel, seven air bags, air conditioning and stability and traction control. Other features include side air deflectors, a rear spoiler, low grille blockers, cruise control and low rolling resistance tires.
Mazda 3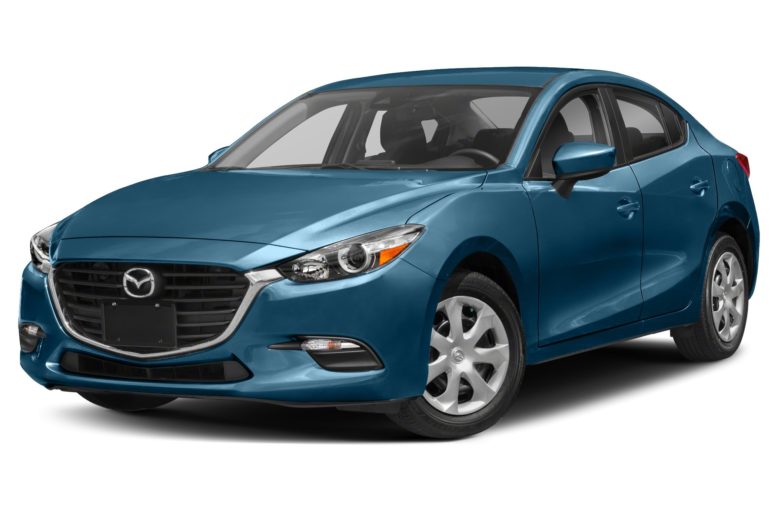 With fuel efficiency in mind, the Mazda 3 received a mild design change with an emphasis of improving aerodynamics on the underbody as well as on the exterior. Available as a four-door hatchback or a sedan, Mazda 3 features power door locks and windows, six airbags and traction and stability control.
Mazda 3 also has the Skyactiv-G engine, a two-liter 155-horsepower direct-injection engine that obtains 17 highway kpl and 14 city kpl. This is a 21 percent improvement over previous models in the sedan body style when it is paired with Mazda's six-speed automatic Skyactiv Drive transmission.
Volkswagen Golf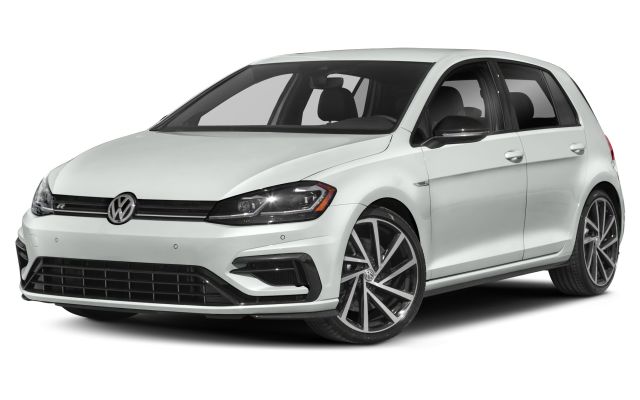 The latest Volkswagen Golf is already one of the best fuel-efficient cars that people can purchase with its combination of quality, style, efficiency and driver appeal. However, the new eco-turned Bluemotion model takes the efficiency to a new level.
Volkswagen Golf can match the fuel consumption of the best superminis with an incredible combined cycle figure of 38 kpl. This is a range of nearly 1,600 kilometers on a single tank of diesel. The latest Golf motion comes as a five or three door car, and the interior is made with quality materials. Volkswagen Golf also has plenty of space and a much larger boot size than a Ford Focus at 380 liters.
FAQ
Which are the most fuel efficient cars in Bangladesh?
From a data from Bikroy.com, here is a list of fuel efficient cars in Bangladesh:
Hyundai i10
Hyundai Eon
Toyota Etios Liva
Chevrolet Cruze Eco
Toyota Prius V
Ford Fiesta SFE
Mazda 3 
Volkswagen Golf
Where can I buy fuel efficient cars in Bangladesh?
If you are looking for a fuel efficient car in Bangladesh, you can give a visit to Bikroy.com – The Largest Marketplace in Bangladesh, where you can visit, compare, buy, and sell all sorts of cars available in the country within your budget and requirement.
Facebook Comments