Vehicles
Best Small Trucks in Bangladesh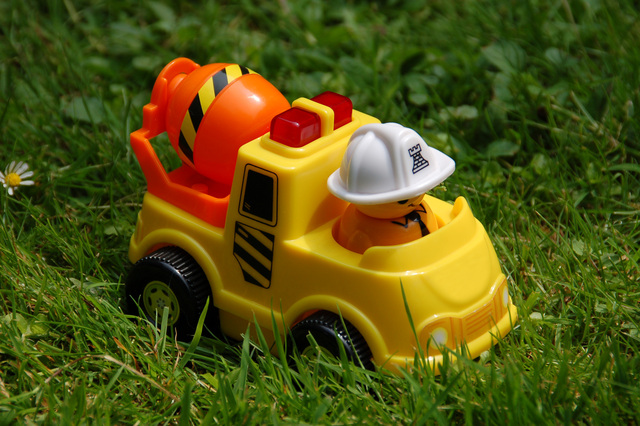 Do you have small jobs that require you to carry equipment to different locations? Do you have a business that requires you to travel to the homes of customers to perform your job? If you answered yes to either of these questions, you might be in need of a small truck. Before you start looking at used trucks or used vans, this article will tell you about some of the small trucks and vans that can often be found in Bangladesh for cheap prices.
Before we look at the best small trucks, you should always remember to have a professional mechanic look at any truck that you want to buy. He will be able to tell if the truck is in good condition and if you should spend your money on it. If you discover a mechanical problem with the truck after you buy it, it will be too late to do anything about it. Carefully look at the truck for any signs that it has been in an accident. If you believe the truck has been crashed by the previous owner, do not buy it. Trucks that have been in accidents will often need to be repaired a lot.
1. Toyota Tacoma
When you are looking for trucks for sale or vans for sale, the Toyota Tacoma is one of the first trucks you should look for. It started to be produced in 1995, so you should still be able to find some of the older models in good condition. You will want to look at Tacomas that were produced between 1995 and 2004. During these years, the Tacoma was a compact pickup. Starting in 2005, it became a mid-size. There are three engines available in the Tacoma. Look for the 2.4-liter four-cylinder. This provides the best gas mileage of the three engines. The Tacoma can be found with both automatic and manual transmissions. Two-wheel drive and four-wheel drive Tacomas have also been produced.
2. Honda Ridgeline
Honda started to produce the Ridgeline in 2005, so if you look hard enough, you should be able to find a cheap one where used trucks are sold. The transmission is a five-speed automatic. It has a 3.5-liter V6 engine that can produce 250 horsepower. This will be enough power for you to do any task. It only comes in a four-door model. The rear seat can be folded up to give you more room to store your cargo. Some models also come with a sunroof and GPS. The Ridgeline has an all-wheel drive system. When you are driving normally, the truck will operate in front-wheel drive. However, if the vehicle senses that either front wheel has lost traction, it transfers power to the back wheels to give you added power.
3. Nissan Navara
Nissan has been making the Navara since 1997. This truck is perfect if you often need to travel on dirt and gravel roads that are common in Bangladesh. There are three different transmissions available for this truck: a 5-speed manual, a 4-speed manual and a 4-speed automatic. You can choose from a four-wheel drive and a rear-wheel drive model. In terms of the engine, the standard one found in the Navara is 4-liter V-6. It can produce 261 horse power. This is a popular truck among utility companies that often need to go to remote locations to perform service calls.
4. Chevrolet Trailblazer
The Trailblazer was first released in 1999 as a better version of their popular Blazer line of trucks. If you have a large family and you are often needing to transport relatives to various family gatherings, the Trailblazer is roomy and comfortable enough to make this a perfect vehicle for such a task. It is especially good for elderly people because of the extra space in the back seat. The engines that can be found in the Trailblazer are a 5.3-liter V-8 and a 6-liter V-8. There are certain countries around the world that use the Trailblazer as a police vehicle because of the solid and sturdy construction.
5. Ford Ranger
The Ranger is a line of trucks that Ford has produced all the way back to 1965. Obviously, you will not want to buy a truck that is that old. You should try to find a Ranger that was built within the past 25 years, if possible. The Ranger has remained one of Ford's most popular models of trucks for 50 years because of its combination of power, reliability and good gas mileage for a truck of this type. It comes in both manual and automatic transmissions. The Rangers that were produced from 1989 to 1992 are good for people in Bangladesh. They are old enough where you should be able to find one for a reasonable price, but not so old where they will have a lot of serious mechanical problems. It comes with a 2.3-liter engine that can create 155 horsepower. This is not quite as powerful as some other similar trucks, but this is a good engine for what you will pay for it.
6. Mazda B-Series
Just like the Ranger, the B-Series has been around for a long time. Therefore, try to target B-Series trucks that were made around 20 years ago. However, it you find a newer model in good condition and the price is right, you should buy it. Starting in 1986, the B-Series engine was upgraded to a 2.6-liter four-cylinder capable of generating 121 horsepower. One of the best things about Mazda trucks is that they are heavily supported in the aftermarket. This means that if you ever need to repair the truck, you should be able to find the parts easily in your city without needing to order them from another city. Mazda B-Series trucks would not be suited for use by businesses. They are much better if they used by people to perform simple tasks that they need to do every day. You can drive them on rugged terrain if you need to, but it is not advised.