Bikroy Updates
Bikroy Celebrates Launch of Android and iOS Apps by Giving Away Micromax Phones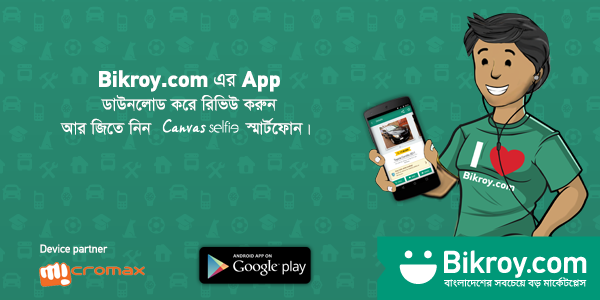 Bikroy.com, the Largest Marketplace in Bangladesh recently released Android and iOS versions of their new app, as well as a completely new platform that allows customers to have a faster, more user-friendly experience on the online marketplace site.
Bikroy.com awarded 3 lucky winners of their App Download and Review Contest with 3 "Canvas selfie" smartphones from device partner Micromax. The Prize Giving Ceremony for the contest was held at the Bikroy.com head office, and the 3 winners, Hridoy Ahmed, Abhijit Asad and Shajjadur Rahman Talash were chosen out of thousands of entrants for writing the most useful, insightful reviews.
"We are really excited about the launch of our new app, and along with our new and improved web platform, we are in a great position to provide our customers with the best possible experience buying and selling goods online," said Misha Ali, Director, Marketing at Bikroy.com.
For more details visit:
http://www.daily-sun.com/printversion/details/48348/Bikroy.com-releases-Android-iOS-appsnbsp