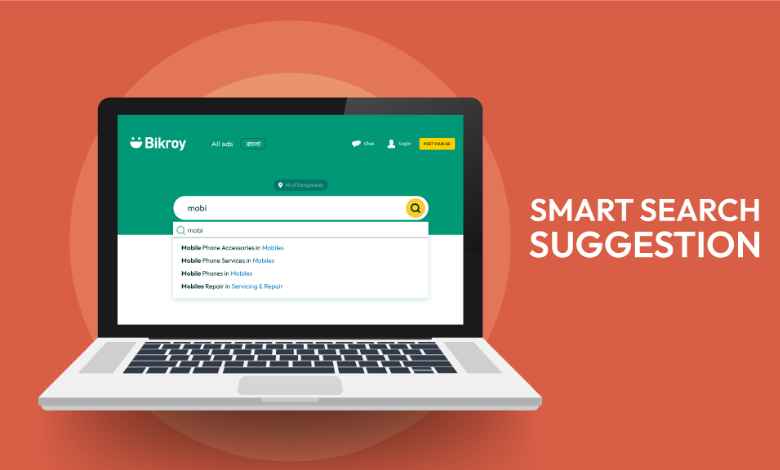 In today's fast-paced world, convenience is key. Whether you're looking for a new smartphone, a second-hand car, or a cozy apartment to rent, you want to find what you're looking for quickly and effortlessly. That's where Bikroy, one of Bangladesh's leading online marketplaces, comes into play. With its continuous efforts to enhance the user experience, Bikroy has recently made significant strides in improving its search functionality.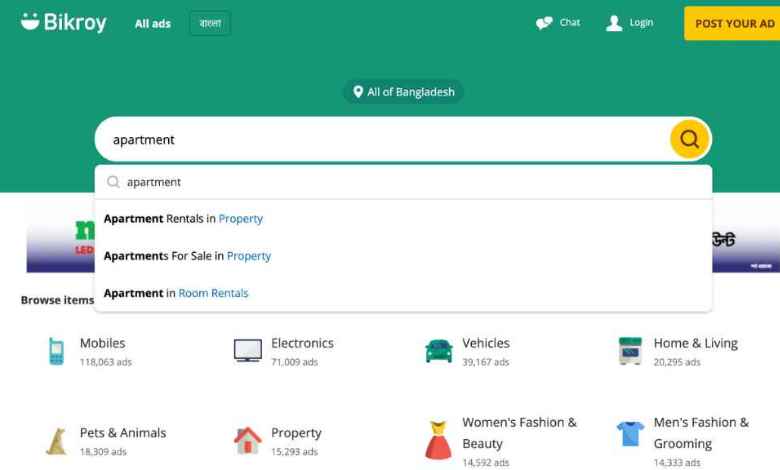 What is Search Experience improvement?
Improved Search Experience describes improvements to how users search for and find information or products on a website, platform, or app. The 'Improves Search Experience' of a platform or website means they've made looking for and finding information or products easier, faster, and better. These upgrades may include search capabilities, filters, sorting, keyword recognition, and other features to assist consumers in locating what they need faster.
Let's search into how Bikroy makes it easier than ever to find what you want:
Bikroy improves the search experience in numerous ways by using suggestions. When a user types a search term into the website, Bikroy's search engine works immediately. It uses a multifaceted method by considering category, brand, and model names.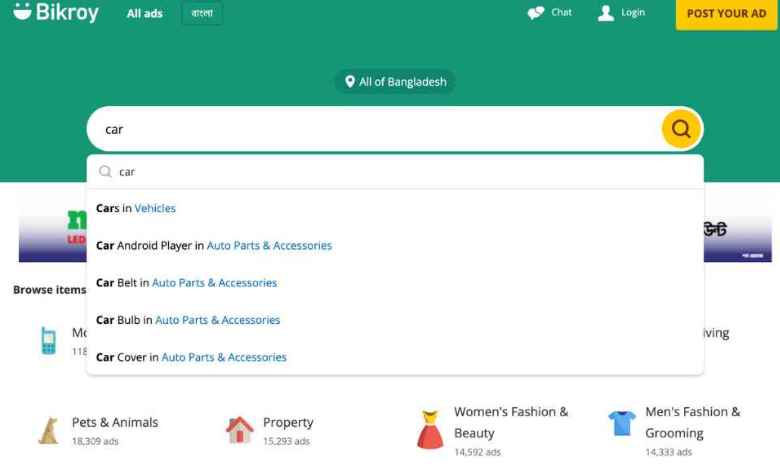 Category Names:
Categories are the most crucial part of any online market. Bikroy divides its massive selection of items into many areas, which makes it easier for customers to find what they want. When a person starts a search, Bikroy's search engine looks through its huge database of category names. If the search term fits into any of these groups, it will immediately show up as a suggestion. This feature speeds up the search process and helps users find products and services in specific niches.
Brands:
Many users have a preferred brand or manufacturer in mind when looking for a specific product. Bikroy recognizes the importance of brand choice. As a result, the platform's search engine is built to recognize brand names in search queries. A suggestion will appear if a search word matches one of the brands listed on Bikroy. This feature allows consumers to rapidly access products from their favorite brands, improving their entire purchasing experience.
Models:
Bikroy assures that its search engine caters to individuals looking for specific product models. Bikroy's search algorithm can identify model names within search queries, whether it's a smartphone model, a car model, or any other product with various versions. It will suggest if the search word matches any of these models. This level of accuracy in search results ensures that users can easily find the products they are looking for.
Conclusion
Finally, Bikroy is dedicated to providing users with a smooth and efficient search experience. The power of suggestions, enabled by recognition of these essential items, simplifies the search experience and improves overall user satisfaction. Users can expect an even more personalized and efficient online trading experience as Bikroy continues to improve and refine its search skills.