Bikroy Updates
Bikroy Goes Cashless for Safer Online Transactions
Bikroy Goes Cashless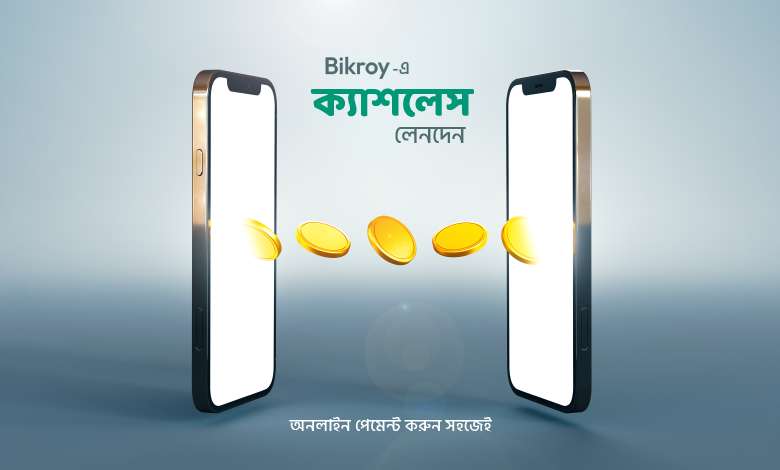 In a world that is rapidly evolving with technological advancements, staying ahead of the curve is essential. At Bikroy, we always aim to provide our users with the best online marketplace experience, and today, we're excited to announce a significant step forward – Bikroy cashless payment!
A Seamless Experience
At Bikroy, we are committed to offering our members a seamless cashless experience that redefines convenience. Through integrated and secure payment options, we empower our members to transact effortlessly within our platform. Our cashless system eliminates the need for cash, reducing complexities and enhancing safety. With user-friendly payment gateways, your financial information remains protected at all times. Say goodbye to the hassle of cash transactions and embrace a new era of frictionless selling with Bikroy's innovative cashless solutions. Your transactions are now smoother, more secure, and tailored to fit your modern lifestyle.
Why Go Cashless?
The idea behind the transition to cashless transactions was driven by our commitment to improving user experience and ensuring the safety and security of our members. Cash transactions often come with their own set of challenges – from the risk of carrying large sums of money to the inconvenience of making exact changes. By going cashless, we eliminate these concerns and offer a more secure environment for our members to conduct their business.
How It Works
1. First visit pay.bikroy.com
2. Type the reference number sent to your email as input
3. Choose your convenient payment method from a payment gateway like Bkash or SSLCommerz
4. You will receive your invoice via email once the payment is made. Then you can enjoy all the benefits of Bikroy membership.
Join Us in Embracing the Digital Future
We hope to have the support of our members as important partners in this endeavor toward payment digitalization. We believe that this step will not only make your online selling experiences more enjoyable but will also pave the way for a more seamless and technologically advanced future.
Thank you for choosing Bikroy as your preferred online business partner. Together, let's step into a world of cashless transactions and endless possibilities!