Bikroy Updates
MoU Signed between Bikroy.com and JCI Dhaka West to increase opportunities for young entrepreneurs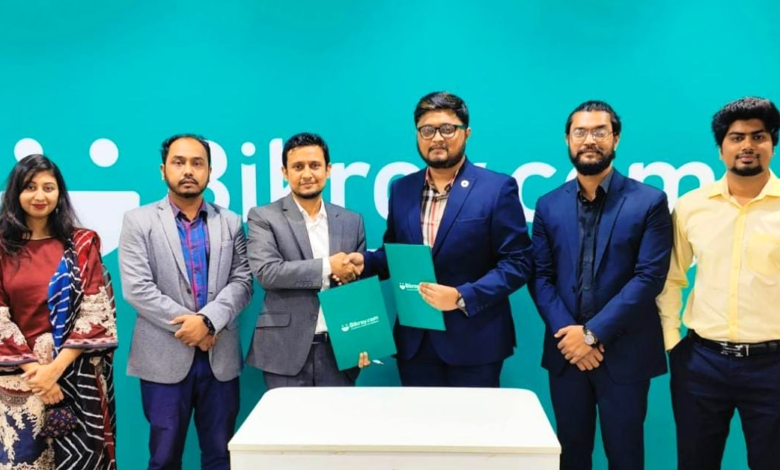 A Memorandum of Understanding has been recently signed between the Largest Marketplace in Bangladesh – Bikroy.com and JCI (Junior Chamber International) Dhaka West. As per the agreement, all members of JCI Dhaka West and JCI Bangladesh can enjoy up to 42% discount on 3 months and 6 months Bikroy Membership packages in all categories.
Sanjoy Biswas, Head of Corporate Sales of Bikroy; Md Arifin Hussain, Head of Marketing of Bikroy; Md. Altamis Nabil, Local President 2022 of JCI Dhaka West; Iqbal Hossain Iqu, Local Director 2022 of JCI Dhaka West; and other officials from both organizations were present at the signing ceremony.
Bikroy 'Membership' feature helps customers to take their online business to a unique height. To expand the business, any customer can create a virtual shop on Bikroy under the membership service and customers can contact the sellers directly to buy products or services. JCI is working with entrepreneurs who are making invaluable contributions to the social and economic development of Bangladesh. This international organization is constantly working to train young entrepreneurs across the country.
Sanjoy Biswas, Head of Corporate Sales of Bikroy.com said, "Bangladesh is a youth-centric country and JCI Bangladesh continues to work with young people who are committed to changing the society. Bikroy.com is a unique medium to advance the country's small and medium-sized businesses. I believe the partnership between JCI and Bikroy will be helpful not only for businesses but also in encouraging entrepreneurs who believe in creative and innovative thinking."
Md. Altamis Nabil, 2022 Local President of JCI Dhaka West said, "JCI being a community driven by global youth network, this partnership with the largest online marketplace in Bangladesh – Bikroy.com will surely help JCI members to enhance their entrepreneurial initiative by leveraging this platform."