Bikroy Updates
Bikroy organizes the 'I Love Bangladesh' story-writing competition to celebrate Victory Day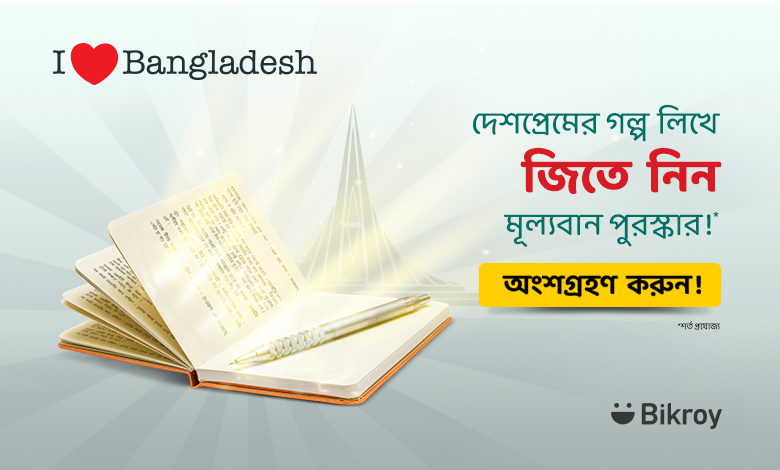 On the occasion of the 51st Victory Day, Bikroy.com – the Largest Marketplace in Bangladesh has launched the 'I Love Bangladesh' story writing competition. Participants need to write and share a story about a freedom fighter or a patriot who has played an important role in the development of the country and its people. The stories can be about the contestants themselves, or acquaintances. For the fourth time, Bikroy has organized this competition intending to bring out the heroic stories of our victory.
Contestants can visit the Bikroy blog and submit stories along with other relevant information. The language of the story can be either Bangla or English. The last date for story submission is 17th December 2022.
The best three stories from all submissions will be selected as winners. Winners of this contest will be awarded valuable prizes like books and certificates. Besides, the winning stories will be published on the Bikroy blog. The winners' announcement will be made on 26th December 2022.
Eshita Sharmin, CEO of Bikroy said, "Like every year, we want to celebrate Victory Day with people who loved this country from the core of their hearts and made a strong contribution to the development of the country. It is a great opportunity to tell stories about people who have a deep love for the country or who took part in the liberation war. Knowing about their bravery will inspire our young generation. So start writing, send stories and let's pay tribute to them on our 51st Victory Day."
Md Arifin Hussain, Head of Marketing of Bikroy said, "Every year on the occasion of our Victory Day, we organize the 'I Love Bangladesh' story competition. It is a great platform to spread the stories of those who struggled hard for the country and its people. I hope through their stories we can better learn about many unknown aspects of our liberation war."
Terms & Conditions:
One participant is allowed to submit only one story.
The submission must be original. No part of it should have been published earlier nor should it be under the consideration for publication or a contest elsewhere. Plagiarism of any sort will result in immediate disqualification.
Bikroy holds the right to decide on the winners.
Gift items are not applicable for any return, exchange, or transfer.
To maintain confidentiality and ensure fairness, Bikroy employees cannot participate in this competition.