Bikroy Updates
Bikroy-Minister Announced the Birat Haat Contest Winners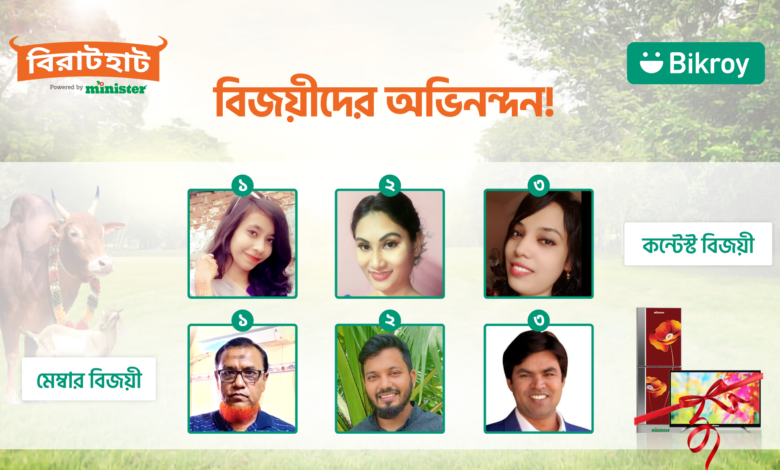 Bikroy.com, the Largest Marketplace in Bangladesh and the most popular online platform for buying and selling farm animals organized a function at their Head Quarter to announce the winners of their flagship Qurbani campaign 'Bikroy Birat Haat Powered by Minister' on July 25, 2022.
Arifin Hussain, Head of Marketing of Bikroy.com; Sanjoy Biswas, Head of Corporate Sales of Bikroy.com; and K.M.G. Kibria, Head of Brand & Communication of Minister Group were present among others.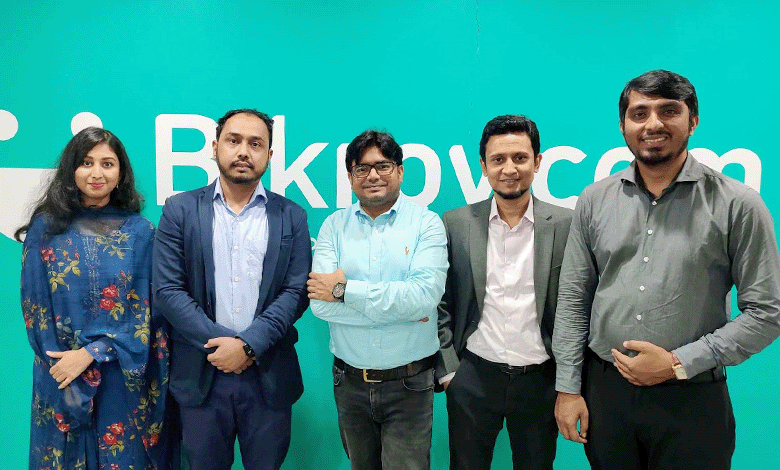 Bikroy and the largest local electronics manufacturing company Minister Group recently launched the Biraat Haat campaign for the sixth time this Eid-ul-Adha. This year, Bikroy arranged the Birat Haat contest for both their buyers and members. Participants performed Bikroy Qurbani Special song. They then shared the video on their Facebook, TikTok, or Youtube profiles – using #BiratHaat2022 in the caption. And shared the video link on the Bikroy Blog site as well. Among the most exceptional and fun-filled videos, 17 lucky winners got selected. The first 3 lucky winners of the buyer contest are – Ananna Rahman Annu, Dhriti Sima, and Sharmin Ahmed Reshmi respectively. For the Member contest, 3 winners got selected from members with the highest number of views and responses on livestock ads. The members' contest winners are – Md. Anowar Hossain, Owner of Mony Dairy Farm; Salahuddin Alamgir, Owner of Alamgir Ranch; and Asad Rubel, Owner of Handshake Agro Pvt. Limited respectively. Both types of winners will receive various attractive prizes from the Minister Group, including Refrigerator, LED TV, Microwave Oven, etc.
Arifin Hussain, Head of Marketing of Bikroy.com said, "Like every year, we have received tremendous response from our honorable customers and members by organizing the Birat Haat campaign. Meanwhile, 150 new members joined us and advertised their farm animals, and almost 3,000 animals were sold via Bikroy during Qurbani this year. I believe that customers and sellers have been able to celebrate Eid-ul-Adha wonderfully by buying their favorite livestock from Bikroy and selling their farm animals before Eid. Apart from this, our effort to organize this contest is to make Eid more joyful. We are delighted with the overwhelming response from customers and members. We have organized wonderful prizes so that the winners can enjoy even after Eid."
K.M.G. Kibria, Head of Brand & Communication of Minister Group said, "We are delighted to be associated with such an amazing event. A special thanks go to Bikroy especially for organizing online animal trading every year easing paths for buyers and sellers. To add some extra joy to Eid, we have come up with attractive prizes for the contest winners. I hope home appliances from Minister will double the Eid joy of customers and members. I believe that those who have used Minister's products are very satisfied and will continue using our brand products. We will try to stay with such customer-friendly arrangements of Bikroy in future as well."