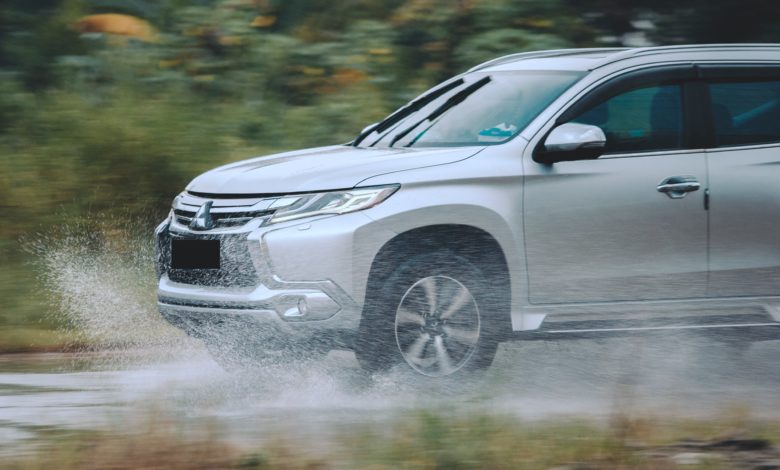 Car owners sometimes face several problems during the monsoon season due to heavy rainfall and thunderstorms. While it's essential to get your car serviced on a daily basis, it is not possible to take the vehicle to a mechanic's garage after every heavy rainfall. This is why you need to know a few tricks and keep your car guarded against water and other damages during monsoon.
As one of the most famous vehicle online trading platforms in Bangladesh, Bikroy.com has come up with some of the most important car care tips to ensure your comfort and safety. Besides, you also can check the car price in Bangladesh, if you are planning to have one! Let's jump into it.
Car Maintenance Tips in Monsoon
Unfortunately, things can go wrong with your car, especially during the rainy season. In this scenario, you have to make sure you are on top of everything that could possibly happen to keep you, your family, and your car safe. Here are some car care tips to follow:
Cleaning your windshield
This is one of the most basic but overlooked points – to give your windshield and other mirrors a great clean. If you drive the car on a rainy night, you will notice dust and mud on the mirrors. The water dries out in the sunlight and leaves mineral deposits that transform into the dirt.
Now if you are driving the car with these dirty mirrors, it would give you an unclear view of what is ahead. On the other hand, if it rains again the water droplets will stick to the dirt and create more trouble riding.
Whether you have a new car or your car is a bit older, it's important to keep your mirrors and windshield clean to avoid unwanted incidents.
Look at the lights
During heavy rainfall, the lights of your car are the ones that will guide you through the path. Not only do they increase your visibility, but also make your position clear to the vehicles coming from another end. This is why you need to pay extra attention to your lights, especially in the monsoon. Make sure these lights are working properly and efficiently.
To check the visibility of your lights turns all the lights including headlights, fog lights, hazard lights, tail lights, indicators, etc. If you notice any inconsistency, then it's time to change the bulbs.
In addition, you can clean all the bulbs before heading out each time.
Windshield Wipers
Most of the time in Bangladesh it's summer here. During this period due to excessive heat, the rubber of your car's windshield can crack and become brittle.
Before entering the rainy season, you must check the wipers. It's not hard to replace the wipers and even you can do it by yourself. Make sure you have washer fluid topped up to check the wiper's activity periodically.
Battery
This is one of the most important car care tips. Driving in the rain generally requires more battery than regular days. Cold and wet weather can also stress the battery of your car.
Look for minor signs like dimming lights, or issues while starting the car. If you have installed a new battery, then you can recharge the battery before the rainy season. If you are using the battery for a couple of years, it's time to change it.
Tires and Brakes
In Bangladesh, most of the accidents happen due to unmaintained tires during monsoon. When the roads get wet and slippery, it usually takes more strength from your brakes and tires to keep the car to an accurate halt. A carious and old tire is dangerous as it won't let you stop at the right moment you want to stop. During monsoon, checking your tires regularly is one of the important car care tips.
There is a difference between driving on a wet road and a dry one. You need to use your brake just before you would otherwise because the water reduces the friction between the brakes and the tires. Check your car if the brakes are working properly, if it seems problematic, rush to your nearest garage.
Air Conditioners 
As it's essential to close the windows and the sunroof while driving in the rain, you need to inhale the internal air. To avoid this, make sure the AC is working properly. It will bring some fresh air from outside and circulate the air so that you do not feel suffocated.
Being one of the essential car maintenance tips, make sure the filters of your AC are properly cleaned before the monsoon kicks.
Carry Spares
Weather can be unpredictable anytime and in the worst cases, you can't get roadside service centers. This is a good car care tip to have spare parts and emergency kits.
People often associate spares with extra tires but you also can have windshield wipers, umbrellas, power banks, medicines, boots, etc.
In Summation
If you do not have ideas about these mentioned tips, you can always take a car service before the monsoon arrives.
We hope you find these car maintenance tips useful and informative. To know more about the car market in Bangladesh, visit Bikroy.com.
Drive Safe!
FAQ
Is it safe to drive in the monsoon in Bangladesh?

In the Bangladeshi scenario, it's a bit challenging to drive during the rainy season, especially at night.

Where can I get auto parts and accessories in Bangladesh?

To get auto parts and accessories from authorized dealers, you can visit Bikroy.com

 

Where to buy new and used cars in Bangladesh online? 

Bikroy.com

is the largest online car hub in Bangladesh. As buyers, users can also sell their used cars at their desired price at Bikroy.

 

Facebook Comments