Bikroy Updates
Bikroy-Minister Launched Exceptional Birat Haat Contest this Eid
Bikroy's digital haat has an extensive collection of farm animals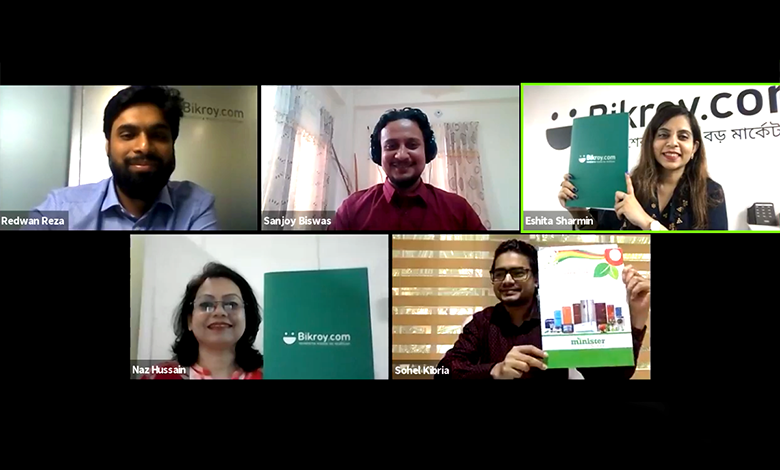 Bikroy.com, the largest marketplace in Bangladesh and the most popular online platform for buying and selling farm animals, along with Minister Hi-Tech Park Limited, has launched the "Bikroy Birat Haat Powered by Minister" campaign on the occasion of this Eid-ul-Adha, for the fourth time. The campaign, announced on 14th July 2020 in an MoU signing webinar session, will be live until the night before Eid.
This Eid-ul-Adha, Bikroy will again cater to its customers with a vast range of farm animals just like every year. More than 1,000 Qurbani cattle ads have already been listed on Bikroy's site. This year, Bikroy-Minister has arranged a different type of competition. Participants can take part in this online contest and win exciting home and electronics appliances, worth a total of BDT 6 Lacs, courtesy of Minister.
Participants will have to perform along with a Qurbani special song promoted by Bikroy and share that video on their Facebook, TikTok, or YouTube – any or all of these platforms, using #BiratHaat2020 in the caption. Participants can also submit the video link with the same hashtag to the Bikroy blog site. 22 lucky winners with the most video views and likes will receive a Refrigerator, Smart LED TV, and many more amazing prizes from Minister.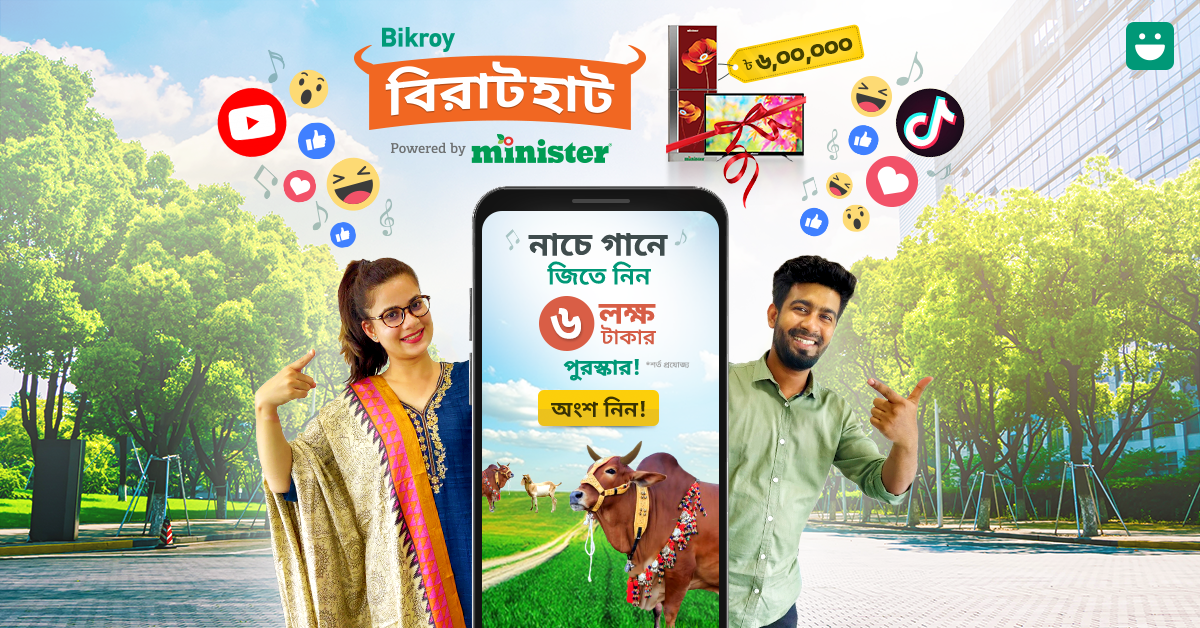 Eshita Sharmin, Co-Managing Director of Bikroy.com said, "Bikroy is a pioneer in online buying and selling of Qurbani cattle. Bikroy has been arranging for a wide array of Qurbani animals for the sixth time in a row. We are trying to bring even more Qurbani animals this year, considering the buyer's situation amidst the pandemic. With each passing year, we have seen that more and more people are leaning towards the digital haat. This year, the concept of digital haat has become a necessity. We are continuously trying to upgrade our service accordingly to match user needs. Along with the buyers, thousands of sellers benefit from this platform as well. We have introduced the Birat Haat (#BiratHaat2020) contest with a twist this year to double everyone's Eid joy. I believe we will get great support from our users like always".
Naz Hussain, Co-Managing Director of Bikroy.com said, "This year, cleanliness and social distancing is another challenge apart from time and energy. While many people are in a dilemma of how they would manage everything, Bikroy's digital haat will come as a great relief for many I believe. Last year, approximately 100 farm owners registered and joined us as members. We hope that this year at least 160-170 farm owners will take our membership service. We are expecting spontaneous participation from our users in the Birat Haat (#BiratHaat2020) contest".
K.M.G. Kibria, Head of Brand & Communications of Minister Hi-Tech Park Limited said, "We are delighted to bring back the very popular Birat Haat (#BiratHaat2020) contest in the wake of the success of this campaign over the years. We did not want to miss this opportunity to put a smile on the faces of customers on the occasion of Eid. Through Birat Haat, the buyers will get the opportunity to get the guaranteed deal for Qurbani animals. At the same time, lucky winners of the contest will get Minister's exclusive products which will further enhance their Eid happiness. I hope that the users will be very happy to receive these useful gifts during the pandemic".
Terms & Conditions:
Bikroy holds the right to decide on the winners.

Gift items are not applicable for any return, exchange, or transfer.

To maintain confidentiality and ensure fairness, Bikroy employees cannot participate in this competition.