Bikroy Updates
Vehicles
Bikroy's online bike portal BikesGuide Bangladesh starts its official journey
BikesGuide Bangladesh organizes - 'Bike Review Competition'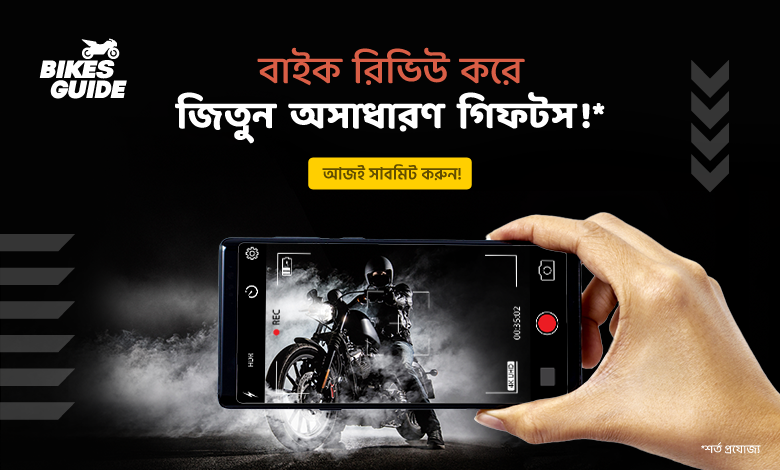 BikesGuide Bangladesh, the online bike portal of Bikroy.com has officially started its journey with a 'Bike Review Competition'. BikesGuide has arranged this contest to encourage bike lovers around the country to know more about different brands and models of bikes.
BikesGuide is a motorcycle review platform where bikers can see almost all kinds of motorcycle and scooter reviews in Bangla. Apart from reading reviews in blog format, bikers can also get video reviews of their favorite bikes here. Also, in various motorcycle reviews, there are experts' opinions.
Contestants can submit their videos by visiting the BikesGuide Bangladesh website. The last date for participation is 9th February 2023. Each week, one winner's name will be announced. Top reviewers will be awarded helmets, safety kits, windbreakers, and many more attractive prizes. Also, selected videos will be published on BikesGuide's Facebook page and YouTube channel.
Eshita Sharmin, CEO of Bikroy said, "BikesGuide Bangladesh is a unique addition of Bikroy.com for bike lovers in the country. Reviews, news, tips, videos, and other information related to any motorcycle available in Bangladesh can be found on this website. We are organizing a 'Bike Review Competition' for the convenience of all bike riders in the country. I hope bikers will make the event worthwhile by participating in our event enthusiastically."
Md Arifin Hussain, Head of Marketing of Bikroy said, "Motorcycle is one of the most popular categories at Bikroy and our long experience in trading motorbikes has helped us to know the needs of riders in detail. This is why we have organized the 'Bike Review Competition', through which riders can learn and share about a variety of bikes by watching each other's reviews. I hope our bikers keep up with the event by sending videos and winning exciting prizes."
Terms & Conditions:
One contestant can submit only one video.
Maximum video length – 2 minutes.
The video should be of good resolution. Minimum resolution: 1920 x 1080 pixels.
The submission must be original. No part of it should have been published elsewhere. Plagiarism of any sort will result in immediate disqualification.
Bikroy holds the right to decide on the winners.
Gift items are not applicable for any return, exchange, or transfer.