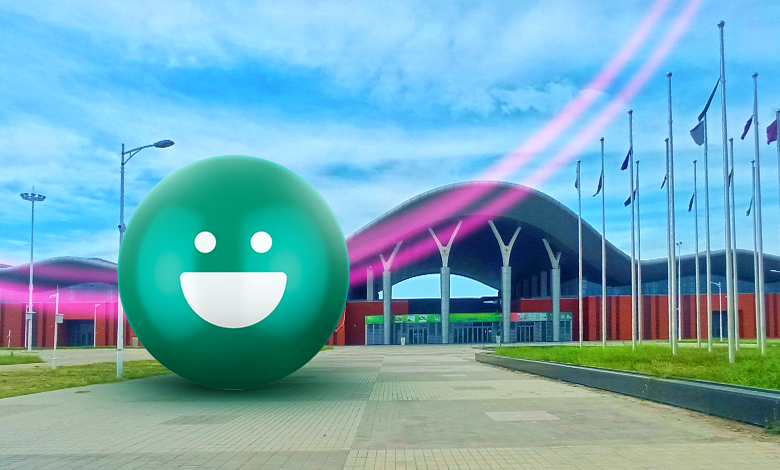 Bikroy has geared up and is ready to participate for the first time in the largest regional technological exposition, BASIS SoftEXpo 2023. This annual event will showcase various software, IT, and ITES advancements in Bangladesh. BASIS SoftExpo is Bangladesh's most extensive exhibition of innovative, technological creations and solutions. The theme of the 17th rendition of BASIS SoftExpo is 'Welcome to the Smartverse' which will focus on the collaboration of international and national level relationships. BASIS SoftEXpo 2023 commenced today and will continue until February 26.
The goal of Bikroy's participation in this year's event is to highlight its contribution as a digital classified platform through its buying and selling services. Any visitor and exhibitor can check out the company's available digital listing services through its BASIS SoftExpo exhibitor profile. Bikroy's services will also be highlighted in their stall, located in Hall 01, Open Pavillion 14. Visitors and exhibitors can visit the stall and gain an idea of Bikroy Membership services for Mobile, Home & Electronics, Business and Industry, Fashion, Pets & Animals, Sports, and others.
The participants of 2023 will include 204 local and foreign IT companies. Besides, over 200 local and foreign IT professionals and industry experts will be participating in this event. The exhibition will host seminars, conferences, a 5G experience zone, e-sports championships, and even live concerts.
Eshita Sharmin, CEO of Bikroy said, "BASIS SoftExpo is an incredible congregation of tech minds from all over the world. It is an amazing opportunity to be amid such innovation and digital transformation. We are honored to be able to participate in the 17th BASIS SoftExpo. I hope to improve the awareness of our services in consumer minds through this event."
Md Arifin Hussain, Head of Marketing of Bikroy said, "We look forward to participating in this prestigious software and IT exhibition. The largest IT and ITES collaboration in this region will bring many incredible technological creations. We are excited to showcase the contribution of Bikroy in this sector and highlight the changes we have brought. We hope to connect with our customers and different exhibitors through BASIS SoftExpo 2023."