Vehicles
Buyers Guide to Small Vans on a Budget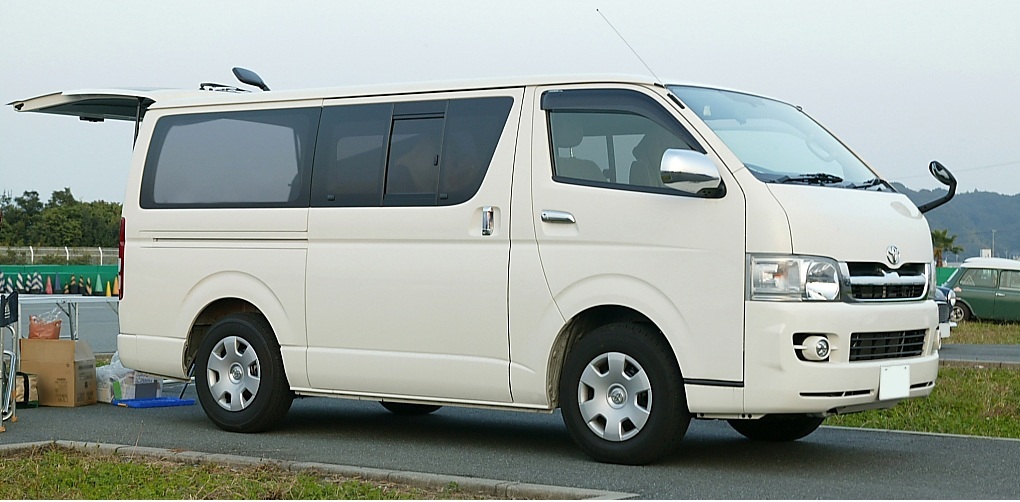 Buying a van in Bangladesh is one of the largest investments you will probably make. Therefore, it is important to try to pay as little as possible. However, paying less for a van does not have to involve sacrificing reliability and efficiency; you can find many bargains on good vans. There is no golden rule when shopping for an affordable van, but you can use various strategies to find a van that meets your specific needs.
Used Cars
Purchasing used vans and trucks is usually cheaper than purchasing new ones. Modern vans have a better build than older vans, which means a used van typically will not break down in a year. Most dealers in Bangladesh offer warranties to cover new car buyers' problems over a specified period. Typically, used car dealers sell older van models and sell the cars "as-is", meaning they do not cover buyers in case anything goes wrong with the car after purchase. However, one of the benefits of purchasing a used van is that it allows you to bypass financing and buy the van if you have the cash to make an outright car purchase.
Lower Level Trim
If you decide to buy a new van, you can save significant amounts of money by opting for lower level trim. Each van model comes with its style of trim, which means that each car model has its own distinct technology and features. Most van models come with two or three trim levels. The lowest trim level costs the least amount of money to purchase. You can save money by forgoing special features such as traction control, temperature gauge and power windows and locks.
Leasing
If you are not sure on whether to make a buy or lease option, choose the lease option because it offers an opportunity to save money. Leasing allow you to borrow a van for an allotted period, which is normally two or three years. Once the lease period expires, you are required to return the van to the dealer. Lease fees include depreciation costs of the car and finance charges.
Auctions
You can find great deals on vans at auctions. They offer opportunities to purchase good van models at prices well below the market value. There are many types of auctions including online, police, general and government auctions. The biggest disadvantage of purchasing a van through auction is that the car does not come with warranties and it does not offer you the opportunity to judge the exact condition of the van before purchasing it.
Free Cars
There is no van that is as cheap as a free one. Some firms offer employees who apply for free car programs, opportunities to own cars for free. However, this may involve driving a car full of advertisements. The entire objective of this program is to get free advertising. Unfortunately, very few firms in Bangladesh offer free car programs.
Rental Companies
Rental firms often sell old rental vans for far cheaper than you will find at car dealerships. Like buying vans at auctions, you often cannot tell if the van you purchase from a rental company has an underlying problem or not. Rental vans often suffer from past drivers who pushed the cars beyond their limits and did not take good care of the vehicles.
Private Sellers
You can often find better deals for vans from private sellers than from car dealerships. However, purchasing a van from a private seller means that you are buying a used vehicle, and that you do not know why the person is selling it. While many people sell their vehicles privately because it allows them to get more than if they traded them in, others sell their vehicles because of complications and defects in the vehicles. If you have to buy a van from a private seller, consider hiring a mechanic to check the condition of the vehicle before buying it.
Car Buying Ideas
Objectives
One of the most important things to consider before looking for a van to buy is the objective of purchasing the vehicle. Decide what you will be using the van for, the features you are looking for and the highest price you are willing to pay for the car. It is also important to consider your driving habits. For example, will you be driving within Bangladesh or on extended trips? Buying a more reliable van can help you to avoid problems associated with delayed trips due to out-of-town repairs.
New Versus Used
Decide whether you want a new or used van. There are advantages associated with both new and used cars. New cars offer the latest safety features, need fewer repairs and are less costly to maintain. In addition, new cars come with comprehensive warranties. However, new vans are more expensive than used ones and their values depreciate as soon as they are driven off the lot. On the other hand, insurance for used vans is less than that of new ones. In addition, used vans are less likely to be stolen.
Used Car Questions
Ask for a vehicle history report for the van. Used vans may have experienced many problems. They could have had their odometers reset, they could be stolen, be involved in a large accident or have fire and weather damage. These problems may often be hidden from unsuspecting buyers. Before you buy a used van, write down its vehicle identification number and provide this information to a company that provides vehicle history reports. Find out if the van had one or several owners. Determine if the owner has the original manual.
New Car Questions
Determine the purchase price of the van. Check the vehicle's resale value to determine the dealer's invoice price. Find out if there are any hidden costs apart from the quoted price. Also, ask the dealer if he can provide a better price. Find out the interest and total monthly payments.
Buying Options
Do not limit yourself to buying new or used vans directly from a dealer. An alternative buying option is online shopping. Do preliminary research to help you find a better deal. If you plan to purchase used vans, look for newspaper ads placed by owners. Deal directly with owners because it allows you to save money and learn more about the history of the van. If you plan to buy a used van, consider buying one from an online referral service or broker. Check with your local car membership firm to find out if they offer discounted services.
How to Determine What Van You Can Afford to Buy
• Look online at car dealership sites. Find out the model and price of the van you are interested in. Check prices from local dealership sites instead of main company websites because prices may vary.
• Contact your insurance company to find out what the insurance payment will be. Insurance payment is an important factor to take into consideration, especially when buying a new van.
• Make your budget. Write down a list of current expenses. Subtract total expenditure from net pay. This will help you determine how much extra money you have for car payment.
• Go to the dealership and discuss your budget, trade in value of your car and its price range with a salesperson.
• Have the salesperson show you all the vans for sale that will fit into your monthly payment range.
• Determine the car you can afford based on your monthly payment range and the price range of the van.