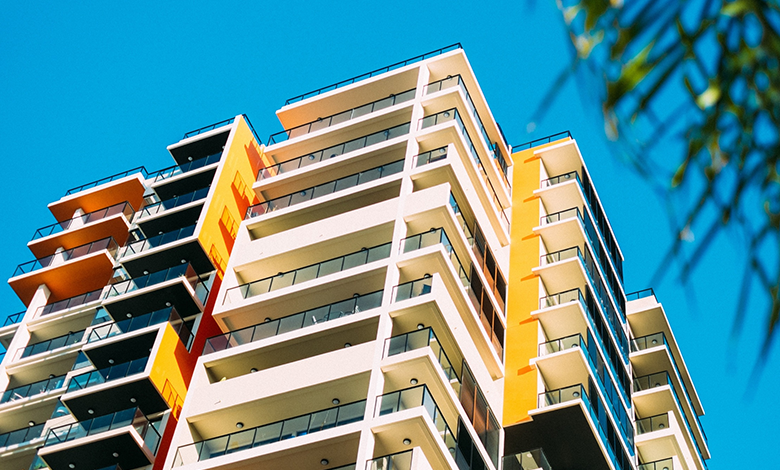 Like every other industry, the real estate industry in Bangladesh has been affected by the pandemic. With sales coming to a halt from March 2020, the industry has faced various issues rapidly. But now, after 1.5 years it's facing a good financial margin and about to turn back again at the regular pace.
Investing in a house or an apartment is one of the most crucial decisions we make or dream of, especially buying apartments in Dhaka. Years of planning and money can not be wasted. Hence, you need to be aware of all possible aspects while making the decision; Especially, in the post-COVID era, decisions are randomly influenced.
Being the largest marketplace in Bangladesh, Bikroy has set down a list with unlocking the steps. We will take you through the primary aspects you need to consider while searching through ads of apartments for sale in Dhaka in the post-COVID era.
Tips for buying apartments in Dhaka
After two consecutive lockdowns, the construction of numerous apartments has been affected. The shortage of materials, labor, and components has become more acute. Keeping in mind the presence of these issues, we have assembled some parameters which need your attention:
1. Cross-check your budget and affordability
After making your final decision on buying apartments in Dhaka, the first step is to check your budget and affordability. To have clear perception, you can compare all of the existing flats in Dhaka quickly. Remember, with property taxes, the monthly budget increases per square foot space. Make sure to have compatibility with your income and budget. 
Shortlisting the type of apartments based on your budget and comparing the pricing of all advertisements by several developers are preliminary steps. You can arrange a comparison table by following any popular property listing site in Bangladesh like Bikroy.com. Remember to notice volatile changes in asking prices, which will give you a clear perception of housing trends in Bangladesh.
In this process, be open to receiving other options and look for properties in prime locations with a modest price group. Choose a great combination of quality and price.
2. Choose your location carefully
When it comes to buying apartments in Dhaka, you just need to keep in mind that Dhaka is one of the fastest-growing cities, and the number of working professionals is increasing in this city daily. Selecting an apartment near a commercial area, IT center, university/college, mall, park play a vital role in buying aspects. It's not only about the market value of the property but also your living standard.
Flats in high-end residential areas like Gulshan and Dhanmondi ensure good communication and security in terms of market volatilities. Among vital tips for buying apartments in Dhaka, you should remember that you need to pick a place where you will get a good view of public and private transportation.
3. Always buy your property from a reputed builder 
When you are looking for an apartment for sale in Dhaka, there is no shortage of properties, and with a mass number of real estate developers, picking the best one becomes challenging. However, there are several benefits you can enjoy when you buy your property from a reputed builder.
First of all, you do not have to worry about the quality of the construction, and you can get your delivery within the given time. Furthermore, reputed developers usually hold a good track record and a constant success rate.
4. Legal check of your property
Before making your final deal, make sure your apartment is legally authorized and has all legal permissions. As a buyer, you must determine whether your developer has approvals and a No Objection Certificate from municipal authorities, the power development board, Dhaka WASA, etc. 
If you are applying for a home loan, the bank authority will check these documents themselves. A certified real estate organization will be professional with its legal documents and quality checks.
5. Look for proper security measures
With millions of people living in Dhaka, flats on lower floors are generally considered unsafe, often looking for easy targets due to more easy access to doors and windows. If you are going to a flat on the ground floor, be sure about the security arrangements of the property.
Furthermore, while buying apartments in Dhaka, you should prioritize checking the security measures by the real estate developer including CCTV camera installation, security guard installation, ensuring enough space in both the front and back sides of the building, etc.
Summing Up
Home ownership is a dream of an average man. Your apartment will have a dramatic impact on your living style, so think and choose wisely.
After recovering from the pandemic phase, the real estate market is getting into the business. So, don't rush! Visit and compare properties on Bikroy.com to get the best deal.
Good Luck with moving into your new apartment in Dhaka! 
FAQ
Is Dhaka good for real estate?

Dhaka is one of the fastest-growing cities in Bangladesh and offers a desirable real estate market for both investors and buyers. Many property investors from overseas are now getting interested in the Dhaka real estate market.

Have property prices crashed in Dhaka due to the Coronavirus outbreak?

Housing affordability has increased in Dhaka in the post-COVID-19 era. According to some real estate developers, the term hardly can be called a crash because numbers are appealing and they estimated to see growth shortly.

 

Which areas are the best to live in Dhaka? 

According to the ad posting statistic on Bikroy.com, the top 5 locations to live in Dhaka are: 
Mirpur
Bashundhara
Uttara
Rampura
Mohammadpur
Facebook Comments