Jobs
Tips & Guide
How to Get Electrician Jobs in Bangladesh? Career Tips for Electricians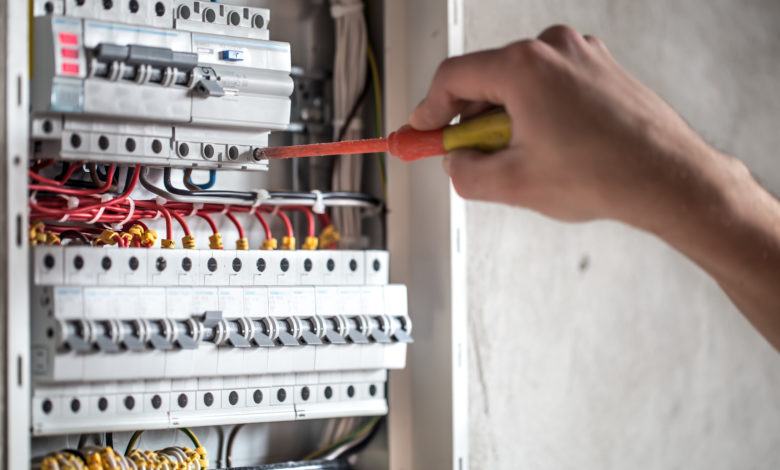 As a lucrative blue-collar job, talented electricians are always in demand. The modern lifestyle is highly dependent on electricity, which made this happen. Without electricians, society wouldn't be able to perform comfortably.
If you are looking for a job with job security and a good source of income, you can consider becoming an electrician. It's a perfect job role for those who don't want to spend their whole day working on the desk. Though it's dependable on the work type you are engaged with, you can work either indoors or outdoors, at residences, factories, organizations, or commercial environments.
In Bangladesh, most of the electricians work under contractors, but many of them work independently. So, if you have an entrepreneurial mindset, you can start your own. Besides, serving in a large company can shape your career by becoming a team lead or manager of other electricians.
This write-up will explain the journey of building a successful career as an electrician and the current state of electrician jobs in Bangladesh.
How to become an electrician in Bangladesh?
To get electrician jobs in Bangladesh, no formal education is required. Anyone with an intensive knowledge of electrical circuits and other operations to handle electrical home appliances can do well as an electrician. By starting as an assistant to someone experienced, one can start their career and acquire the necessary skills. Then with practical experience, the career can get a flow.
It is essential to know that many organizations look for professional certifications when they post for electrician jobs. So, to grow a career in a reputed organization or a private company, one can enroll in an electrician trade course.
Students are taught lessons about all sorts of electrical issues that can occur in a household or an industrial area during the course. The course syllabus contains: fundamental electrical theories, installing and maintaining electrical appliances, and the whole course is conducted under the guidance of experienced electricians.
Students learn to drill holes, attach conduits, set anchors, and draw diagrams of the entire system. At the end of the course, candidates get certificates to get on their step for electrician jobs.
Career opportunities for electrician jobs in Bangladesh
After completing certification, one can step on their career as an apprentice under any organization or an individual experience. To excel in electrician jobs, lots of hands-on experience is required. Learning versatile skills can assist in acquiring better opportunities.
There are several skills one can grab as an electrician. Among them:
Installing and maintaining wiring, cabling, fuses, and other electrical components.
Installing electrical transformer and branch conduit.
Repairing issues and replacing faulty parts.
Based on requirements, brainstorming and layout of electrical wires, equipment like a fan, bulb, motors, generators, ACs, fridges, and others.
Diagnosing issues by studying user manuals, specifications and troubleshooting with necessary steps.
Electrician job vacancies are available for skilled ones in electrical firms, hospitals, power plants, home appliance companies, construction firms, engineering sites, and many other places.
Electricians with specific qualifications can work with modern technologies like electric powerhouses, garments, and other technology-based firms. In the government sector, opportunities are available with bridge constructions, electricity board, Bangladesh Petroleum Corporation, airports, etc. To obtain government roles, candidates should attend examinations in most cases.
An electrician also could be self-employed. Besides, with sufficient experience, capital along with an electrical contractor's license, one can pursue their career as an electrical contractor and establish their own business.
Payscale of electrician jobs in Bangladesh
The payments of electrician jobs depend mainly on the type of work. At the initial stage of the career, those serving in an organization can expect BDT 7,000 – 10,000 per month. With experience, they can earn somewhere between BDT 12,000 – 20,000. The payscale of self-employed electricians can be a bit higher. Those who are working in a corporate house can expect other benefits along with payment.
Resume tips for electrician jobs
To pursue a successful career in electrician jobs, there are certain skills you need to add to your CV. Take inventory of these essential skills while writing a productive CV:
High attention to detail
Basic math skills
Time management
Troubleshooting
Better communication skills (beside Bangla, you can learn English to grab foreign job opportunities)
Mechanical aptitude
If you are a newbie and do not have any job experience, then you can include things like:
Any shadowing, internship, apprenticeship you have done with other electricians
Volunteering experience with any construction company
Any other relevant skills
Potential interview questions for electrician jobs in Bangladesh
In most cases, electricians get recruited based on their previous experience and some verbal communication. Before the organization, here are some of the questions one could be asked:
How can you solve a problem when you do not know how to fix it?
Describe some of the projects you have worked on, and what are the key takeaways from them?
Define the different electrical systems you have worked with.
Share your experience working both solo and with a team
Final Words
In the post COVID era, blue-collar workers are in high demand. A career as an electrician can be an excellent choice for younger people, and though it takes time, when you will be licensed, you can thrive with your own business.
We hope this guide will lead you to the right track you are looking for to become an electrician. For more information about industry news and trends, keep your eyes on Bikroy Blog.
We wish you good luck!
FAQ
How much do electricians make in Bangladesh?
At the initial stage of the career, those serving in an organization can expect BDT 7,000 – 10,000 per month. With experience, they can earn somewhere between BDT 12,000 – 20,000.
What are the highest-paid electrician jobs in Bangladesh?
Among several electrician jobs, some of the highest-paid ones are:
Electrical technicians
Lineman
Electrical foreman
Substation technician
Automation technician
Is being an electrician a good career in Bangladesh?
The demand for electricians is increasing in Bangladesh.
As Bangladesh faces rapid urbanization, electricity has become one of the most significant aspects of our daily living. People are using more electricity than before, and more electricians are needed to install and maintain the systems.