Property
Buying a Property – Important Points to Consider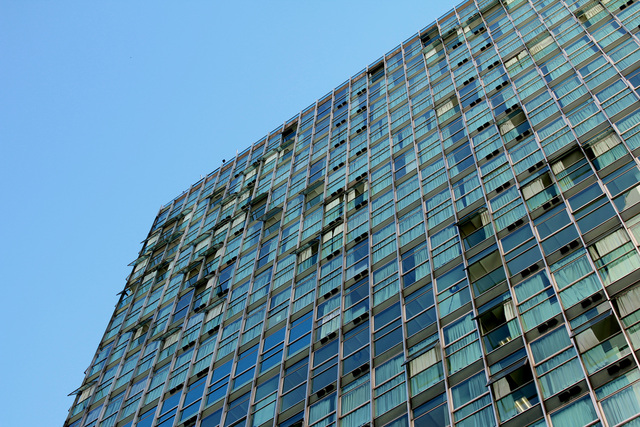 It's with no doubt that buying a house, a piece of land or an apartment can be a daunting activity for many people. To many individuals it is one of the major financial decisions that they have to make in their life. Before making a decision on purchasing any property, you have to consider the factors discussed below.
Safety and Security
This is a major contributor to the quoted price of any property. It is advisable to inquire about these two aspects anytime you intend to purchase any property. If it is a house or apartment, you need to ask the developer about the exact steps that have been taken to provide safety features to the buyer. Find out whether or not there are police stations near the location of this property.
Connectivity to Your Workplace
You need to consider the distance between the property location and your workplace. When the distance is too long, then you are likely to spend more on fuel, lose a lot of time during voyaging and become worn out and disillusioned each day you report to work. For first time home buyers, it is advisable to ensure that the distance is as short as possible. Make sure that the road network in this location is good. This reduces fuel costs.
Connectivity to Other Amenities
When you are buying land, you need to consider how close it is to schools, hospitals shopping centers and good transport network. The closer these social amenities are to your property location, the better. If you are targeting a house or apartment, amenities such as gymnasiums, shopping centers, clubhouse, play areas, swimming pools among others are very important. Most of these amenities are no longer considered as luxuries, but they are necessities.
Measurement and size of the property
If it is a plot, use authorized surveyors to know the exact measurement of this land. This will help you come up with a good plan on how to develop it. For a house or apartment, inquire about the total area on which it is built. Also, visit the house or apartment in person to have a clear view of the size of the various rooms it has. This will help you have a hint about the quality of the materials used for construction. It is during this visit that you could detect any other defects like dampness, poor drainage, etc.
Future Resale Potential
This is a very important aspect especially if you are buying for purposes of future resale. You may decide to sell this property in the future because you have been transferred to a different city and relocating is a must for you. The desire to become bigger and better can also force you to sell this house and buy a bigger one. No matter your reasons for resale, you wouldn't like the price to be less that your buying price. In most cases, the price of properties in upcoming locations rises with time. Before you make a purchase, you need to consider the location's infrastructure plans like proposed roads, flyovers, shopping centers among others. If these plans will take less than eight years to be completed, then chances that your property value will have increased are so high.
Rental Potential
In many incidences, investors buy property and give it out on rent. Also, experienced real estate developers may buy land with the intention of constructing rental units. Before deciding on this purchase, think twice about its rental prospects. A house or apartment that is close to the business district, hospital or school can easily be leased out. People are always reluctant about renting a house in an area that will cost them a lot of money and time to get to their place of work.
The Exact Plan of Your Property
Lighting and fresh air are very essential for a healthy living. The house or apartment you choose need to have adequate natural light flowing in and must have cross ventilation for adequate air flow. If the air and light flow is obstructed by varied indices, then you need to avoid buying this house or apartment. In some cases, you may have a plan for a house and all you need is a plot. Make sure that the measurement of this plot can fit with your expected design and will be approved by the required legal bodies.
Property Tax and Electricity Bill Receipts
It is the duty of you as a buyer to ascertain from concerned municipalities or government authorities whether all the electricity bills and taxes have been paid. This will help you avoid problems associated with failing to pay either of these bills.
Checking the Title Deed of This Property
Irrespective of the type of property you are buying, you need to check out its title deed. This is a legal document that acts as prove of ownership of any property. It is very necessary any time a person intends to transfer ownership of his or her property. As a buyer, you have to ascertain that the title deed presented to you has an official seal on it. This will prove to you that the property is legally registered. Do not at any instance accept photocopies of this title deed. This is because the owner can take a loan using this title deed and surrendered it to the bank. This property may be reposed by the bank if the original owner fails to pay his or her loan.
If you are buying a plot, it is advisable to confirm if it is in a pledged land. This is where the owner has taken a bank loan and used this land as a pledge. For your own good, do not buy pledged land.
Examine the Profile and History of the Property Developer
This mainly applies to buyers that are interested in purchasing a house or apartment. You need to clearly examine the number of ventures that this developer has delivered recently. It is advisable to visit the builder's office and make the necessary inquiry. You can also check customer reviews posted on the developer's website. Buying property from a reputable and licensed developer will save you a lot frustrations resulting from unnecessary disappointments. Where the property is owned by a single individual, you need to carry out proper research to ascertain its legality and all related details.
You Need To Consider Your Budget
Any property that you purchase will have some implications on your finances. The size and location of the property you buy will depend on the amount of money you are willing and able to spend on this purchase. Come up with a clear budget so that you do not go deeper into debt for a very long time just because you bought a property. Setting your limits either too low or too high can be frustrating. Settle on an affordable value.
By having a detailed consideration on each of the above points, you can be sure to make a purchase that you will not regret at all. Getting a good property and at a price that you can afford can give you and your family a lot of excitement and a sense of security for a long time.