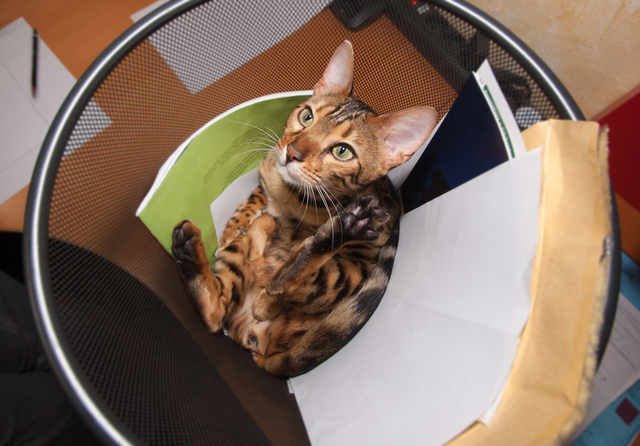 A home office is a great place to work if you're self employed or you have hobbies that require some extra space. Having that special place where you can go to work when you want peace and quiet, without interruptions, is the perfect solution for anyone with busy households and busy lives.
When you're designing your home office, you have the opportunity to make it as personalized as you want. You can really make it your own with personal touches. Whether you want to create a home office for work or fun, here are some tips on designing a funky home office.
1. Creating unique furniture
The furniture you choose for your home office should reflect your personality. You can easily achieve this by taking used office furniture and remodeling it to your tastes.
First, find some furniture for sale and choose the items that you will need. You'll probably want a desk, at least one chair and maybe some shelves. Make sure that you choose furniture that will fit easily into the room you have chosen for your home office.
If you can't find all of the office furniture you need, such as a desk that you like, consider making the furniture you need from what you can find. For instance, you can make a really good desk using old wooden crates. Or you could use any old table that is around the right size for a desk. Think outside the box when buying office furniture and you will soon gather everything you need.
Once you have found what you need, you can start remodeling the pieces. Get some paint and paint the furniture in your favorite colors. Or, you can create collage art on your furniture by using decoupage. There are lots of tutorials on how to do this online.
Go all out and make your furniture unique. Your home office should be as funky as you are. Make it how you want it look not how others expect an office to look. After all, you're the one who will be spending your time there.
2. Painting or papering the walls
Painting or papering the walls of your home office can also add a funky feel. Choose unique colors and patterns that suit your personal tastes and that match your furniture.
You can paint your walls solid colors or you could paint a design on them using stencils. You could also paint a mural with a scene, such as animals in the forest or sailboats in a seascape. If you have a friend who is good at art, why not ask them to help you with the walls?
If you choose to use wallpaper on your office walls, you will have an endless array of choices. Home improvement stores and hardware stores will stock all kinds of wallpapers to choose from.
You can also consider vintage wallpaper. Sometimes you can purchase this on online auction sites or from local second hand stores. Vintage wallpapers offer a wide range of designs that are funky and retro, completely unique to what you will find in modern stores.
Another option is to decorate your walls with a collage, such as was suggested for your used furniture. You can make collages on your walls with anything. Why not try pictures from magazines, old greeting cards, stickers, postage stamps and postcards?
3. Decorating with your treasures
Once you have your office furniture in and your walls done, you can start decorating the room with your treasures. There are all kinds of things you probably already own that can used to decorate your office and make it funky.
Do you have any collections? Why not use these to add a touch of personality to your office. Small dolls, vintage ornaments or treasure boxes will look great displayed on your bookshelves, windowsill or desk.
You can also use photos and other artwork. If you have special photos of friends or family members, display them on your desk or in another place of prominence. You can dress up the frames by painting them, or gluing on buttons and trinkets to make them more quirky.
Another way of decorating your office to make it funky is by using your children's toys. This is especially ideal if your children have toys that they have grown out of but may still wish to keep. Ask them if they would like to have these toys added to your office decor. They will probably feel honored to be a part of creating your funky home office.
You can come up with lots of other ways of decorating using trinkets and treasures you already have in your home. It doesn't matter if it's something that isn't normally used to decorate. All that matters is that you like it.
4. Adding soft furnishings
Adding soft furnishings is another way to add a personal touch to your home office. You can add color, contrast and a touch of hominess by adding curtains, rugs and cushions.
You can purchase these items new or used too. Online auctions sites are a great place to find good deals on soft furnishings. But you can also find them in second hand stores, or you could even make your own.
Small cushions can be added to your desk chair, a small sofa, or even the floor if you can find large floor cushions. These will make guests in your office feel comfortable too. If you have a break and want to spend time with a friend, or you want to share your lunch hour with family members, everyone can grab a cushion and make themselves at home.
5. Adding a bit of life
You can add a bit of life to your office in a couple of different ways. One option is to add a fish tank. Tropical fish will add color and movement to the room. It's said that watching fish is also very soothing, which can be a great way to de-stress when you're working hard.
You can also bring other pets into your office. Why not a hamster cage? Or, if you have larger pets like cats or dogs, let them come to your office to give you a bit of company and a little distraction when you need a break.
6. Finishing the room with lighting
Lighting plays an important role in the atmosphere of any home office. Bright overhead lights are ideal for working during the day, especially if you don't a lot of natural light in the room. But small lamps with a soft glow are also good, especially if you want to work at night or you need additional lighting in a certain area of the room.
Lamps and light fixtures come in all different colors and styles. Find fun and quirky lamps that look good with your office furniture and soft furnishings.
You can also take advantage of colored light bulbs to add even more of a funky atmosphere to your new home office. Lava lamps are another funky option that will add individualism to your office space.
These are just a few of the many ways in which you can bring your home office to life with fun and funky decorating. Come up with your own ideas too and you're sure to create an office space that you'll love to spend time in every day.