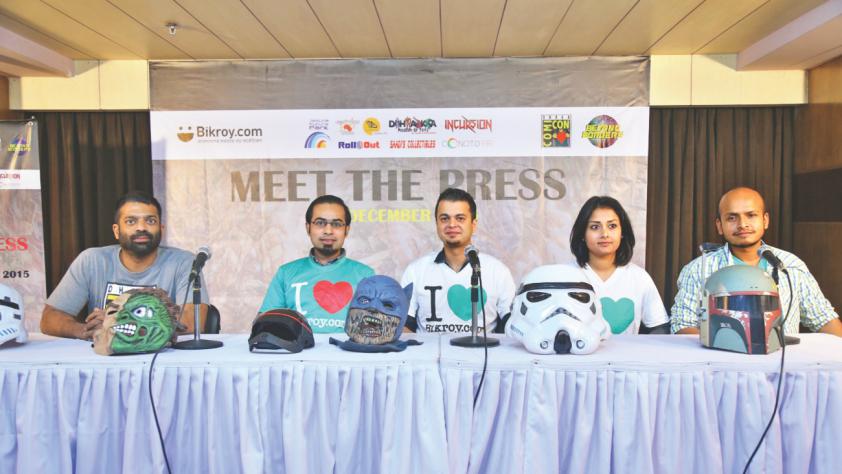 The fourth edition of the Dhaka Comicon, one of the pioneering pop culture conventions of the country, returns this weekend, from December 10-12 at the Jamuna Future Park, and it will bring in new elements for fans. This year's event is being sponsored by Bikroy.com.
A press conference was held at The Daily Star Centre on Tuesday, where representatives of organisers and sponsors elaborated details of the event.
Comicon, short for comic convention, are conventions where fans of comics, TV shows, movies, video games and pretty much anything pop-culture related gather together, sharing their collections, cosplaying (costume play) their favourite characters, and buying merchandise. The first Dhaka Comicon was held in 2012 and has grown strength to strength, along with a number of other regular conventions being held in the capital.
International guests have been invited to the Dhaka Comicon this year, and Bangladeshi attendees can also discuss participation in conventions in India's Delhi, Mumbai, Bangalore and Hyderabad. A group of Florida-based (USA) videographers named Eleventh Hour will be recording the convention, another norm for such events.