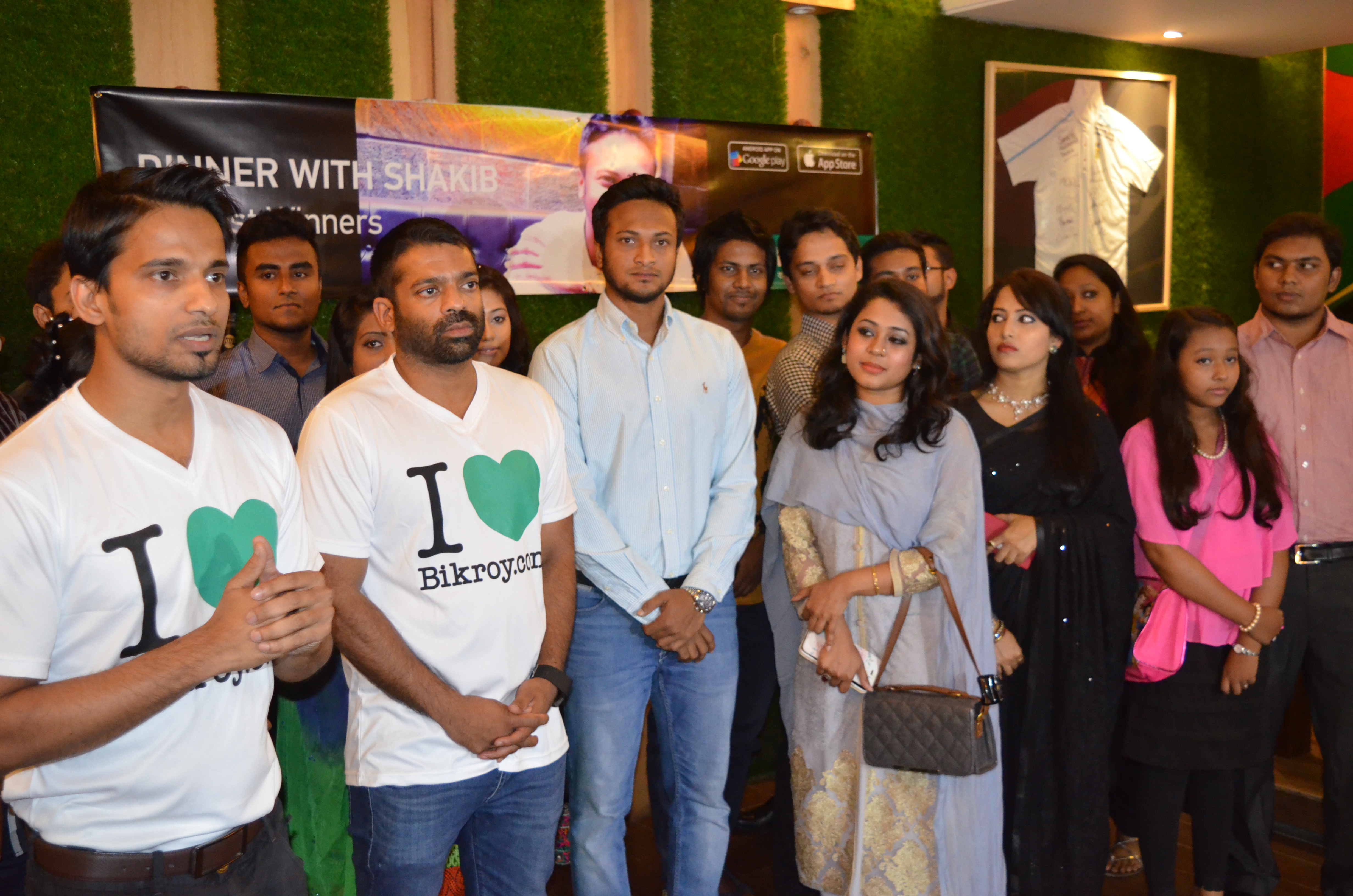 20 lucky winners of Bikroy.com's App Download Contest joined Shakib Al Hasan at his restaurant, Shakib's Dine for an exclusive dinner in Banani yesterday. Winners also got a chance to take a selfie with the cricket icon.
Winners were selected on a random basis from the thousands of contest participants, who downloaded the Bikroy app and wrote a review on the Google Play Store in order to enter.
The Bikroy app is available for both Android and iOS and allows users to browse, search and post an ad on the online site much more quickly and easily.
"We congratulate the lucky winners on this once in a lifetime opportunity to spend some quality time with the world's number 1 cricket all-rounder. We couldn't be prouder to be associated with such a national icon, and thank Shakib for his participation in our contest and his partnership with Bikroy.com, the Largest Marketplace in Bangladesh," said Misha Ali, Director, Marketing at Bikroy.com.
http://en.corporatenews.com.bd