Bikroy Updates
Doorstep Delivery (DSD) Seller Center: Bikroy introduces a convenient solution for sellers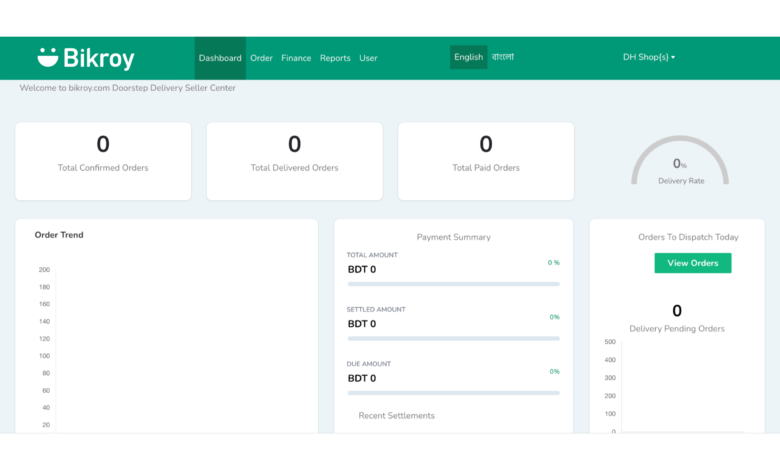 To bring more convenience to our Doorstep Delivery (DSD) sellers, Bikroy is offering a platform named DSD Seller Center; that will help them to check and review the order summaries and generate reports related to their sales and performance.
DSD Seller Center will also act as a source for our sellers to check order statuses and settlement statuses of each order as a secure and sophisticated system. Besides, sellers can use DSD Seller Center and delegate various accesses within the system to all employees working for them. For example, finance executives can use the DSD Seller Center to check settlements and generate reports.
Let's dig deeper into DSD Seller Center to have a keen idea and how it will work.
How DSD Seller Center will work?
The whole working procedure can be distributed into three major steps:
When users will place orders from the site, these order details will be sent to our operation team and they will contact both buyers and sellers to confirm the order.
After the confirmation, the operation team will arrange to pick up the orders from the sellers and deliver them to the promised address on time through our courier partners.
To ensure safe and quick deliveries, Bikroy has integrated with the courier partners to receive real-time updates on order statuses.
Features of DSD Seller Center
DSD Seller Center will offer some insightful features to our honorable sellers. Let's have a glimpse at some of those features:
1. A platform for sellers to check new order requests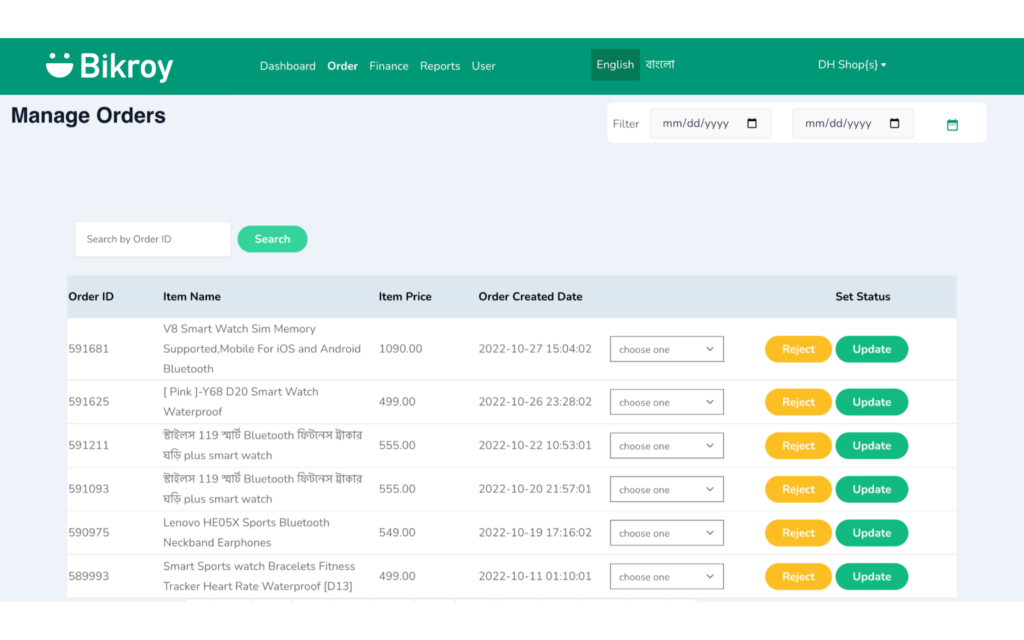 All new orders confirmed by the buyers will be listed on the system.
Sellers can mark the status of the orders without waiting for the DSD team to call.
Marked statuses will be communicated to Bikroy.
2. An easy-to-go platform for managing orders
Sellers can check the list of orders to dispatch for the current date and prepare the orders.
Print customized order labels for each order in the list.
Summary of orders that were delayed and pending delivery.
3. Finance and settlement management
Completed settlements to the seller by Bikroy.
Invoice for completed settlements.
4. Order stats and reports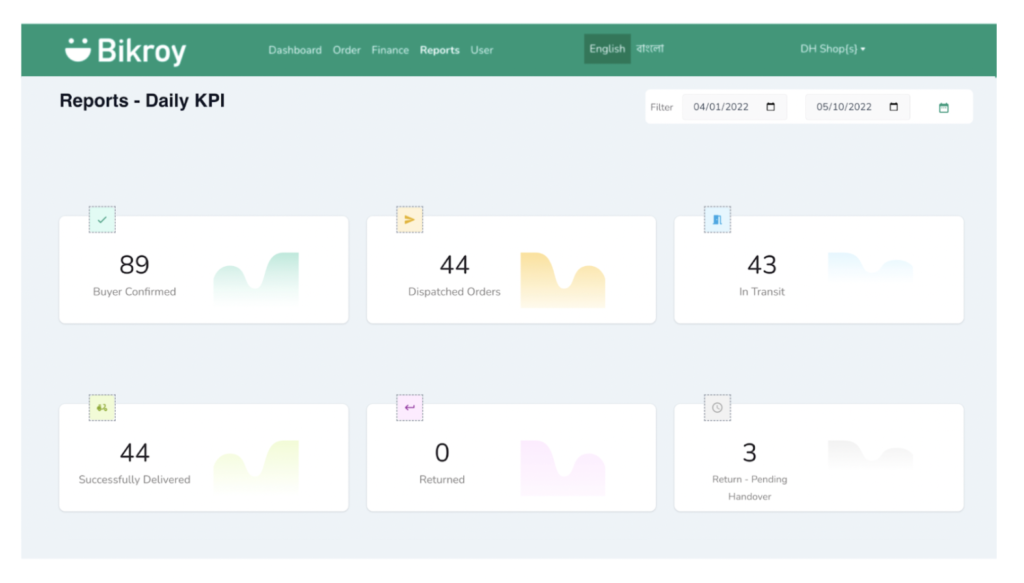 Summary in one screen for sellers to check the no. of orders confirmed for the current month, total delivered, and paid orders. Along with settlement summaries.
Detailed report on all received orders.
Report based on the order status.
5. Delegating access
Sellers can grant access to people who work for them based on their job role. Example: Admin access to managers who handle reports or Finance admin access to Finance team who manages settlements.
6. Order tracking
Status updates until the order is delivered or returned.
Upcoming features in DSD Seller Center
Besides some existing features, we are planning to bring some features in the upcoming days. One of them is the 'Tracking orders' feature. With this feature, sellers can check the status of each order after courier partners pick it up in the system.