Services
Essential Services Nearby That Will Make Your Life Easier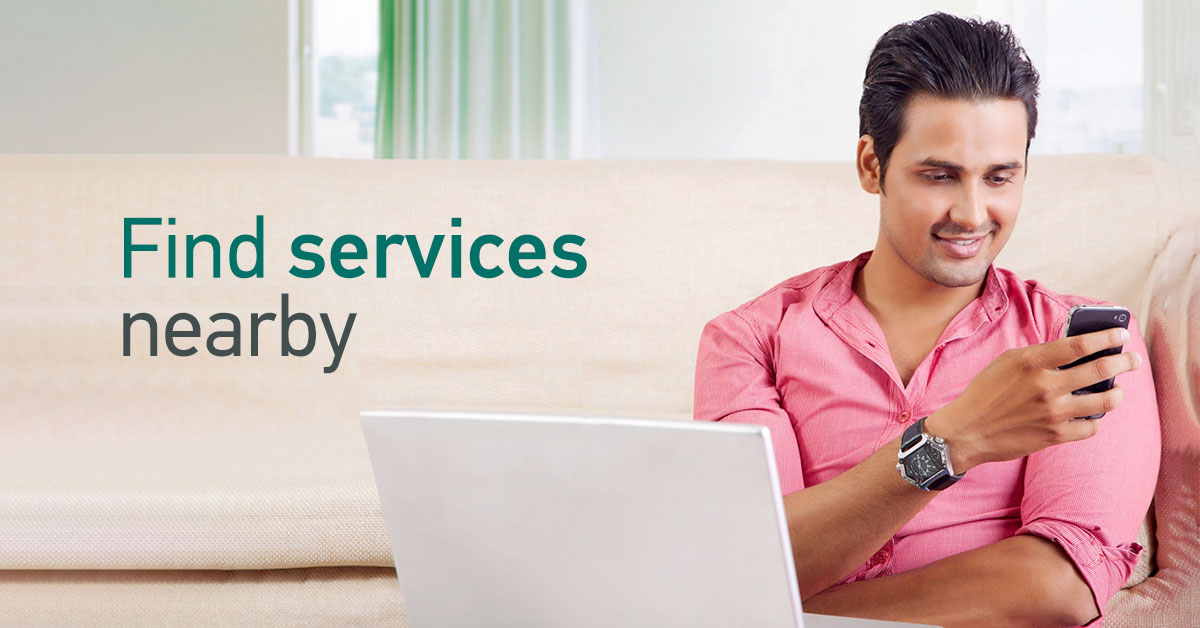 Summer is here and you know what that means! It's the perfect season to go on a vacation with family and friends to attractive tourist destinations. You need visa, a plane ticket, hotel reservations and more, but where do you start?
Fortunately, you can now access all these services and more, without even having to leave your home, through the magic of the internet!
But why stop there? How about getting a DJ or a photographer for your next party? Or hiring someone to set up a website for your new business venture? The options are endless!
The widespread popularity of e-commerce has made buying and selling products a breeze, and naturally, the service industry was quick to follow. Nowadays you can find pretty much any service with just a few clicks. Whether you're looking for holiday packages, planning an important event, or even setting up an office space or website – you can almost always find someone online to do the job for you.
With that said, let's take a look at some of the most popular services around Bangladesh that are listed on the internet.
Essential services available online
1. Business and Technical Services
Nowadays business and technology go hand-in-hand, so it's no surprise this is the most popular service segment on our site with almost 500 ad listings. With technology improving at an unprecedented rate, the need for businesses to expand both physically and digitally is becoming inevitable. New companies are opening up every day and all of them are turning to the internet to get the word out about their products and services. This explains the sheer number of web hosting services popping up all over Bangladesh, many of whom are advertising on Bikroy. Another service segment that is gaining popularity in recent times is Interior design specialized in creating modern workspaces.
Interior Design
Interior design is an emerging concept in our country, as many offices seek the services of designers to create open and contemporary working environments. Office interior design is currently a booming market because businesses – big and small, are using their services to renovate traditional workspaces into more dynamic ones. Modern interior design is not only popular for its functionality, but also for its role in workplace efficiency, interpersonal communication, and cooperation.
Interior designers deal with planning, designing and managing projects tailored to their clients' needs. This is why they're not necessarily limited to offices; you can hire designers for your home as well if you want to breathe new life to your existing accommodation.
Web Hosting
For businesses to succeed in the 21st century, having an online presence is essential. The more time we spend on the internet, the more redundant traditional businesses and physical shops become. This is why many well-known businesses are shifting to the digital marketplace.
With that said, if you are thinking about starting up a new company, you might want to look for a good web hosting service to help you set up your website.
Most of us do not have the technical knowledge needed to set up a website, so it's best to hire an expert. Hosting companies can help you purchase a domain, set it up to your specifications and put it up on their servers for your customers to access. The benefit here is that they will monitor your site 24/7 to ensure everything is running smoothly. If any problem arises, you can contact them to resolve issues for you. Hosting services ensure an efficient, stress-free experience for business owners so they can stay focused on the most pressing issues.
Along the lines of technology, there are many repair services available for computers and technical devices as well. Finding reliable places to get your computer fixed can be difficult if you are inexperienced or don't know where to go. So, online listings can be handy to get reviews from other customers and even to compare prices of different repairers.
2. Travel and Visa
Travelling can be quite stressful if you don't know what you're doing. Getting everything done on time is a challenge unless you have the right person helping you. There are many travel agencies posting ads on our site every day. Ranging from tourist visas to Bali to 5-year visas to Canada, there is a perfect deal for every individual.
Travel Agents
Travel agencies are great at finding the best deals for you at your budget, in exchange for a fee. They will handle everything from visa processing to hotel and tour bookings, so you can sit back and relax until the trip!
Travel agents assist during your vacation as well. If you face problems with the flight, hotel accommodations, or transportation, you can easily contact them and they will resolve the issue for you.
Additionally, they can give recommendations on which plans work best for your needs and budget. If you are thinking of traveling to a country you haven't been before, and don't know what to expect, travel agents can offer advice and guide you so you get the most out of your trip.
Travel agents get special perks as well. They receive offers and discounts from select airlines and hotels due to their large customer base. These perks can then be passed on to the clients, so you can receive spectacular deals on your trip.
Tickets
Alternatively, if you would rather plan a trip on your own, you can get airline tickets from trusted sellers online. Searching for tickets on the internet lets you compare prices and get the best deals in the market.
3. Events and Hospitality
Our social life consists of various celebrations and festivities. From birthdays to weddings, cultural celebrations to company gatherings, everything is a celebration that brings people together. This is why the event and hospitality industry has prospered through time and continues to be an integral part of our society. The following are some of the must-have services needed for any occasion.
Entertainment
What's a party without good music? Contact the best DJs in Dhaka city to liven up your next party so everyone has a night they won't forget. Why not hire a professional photographer while you're at it? What's the point of going to an event dressed to the nines if you can't even commemorate it on Facebook? These professionals are a great addition to any event. You can find their contact information on their web pages, or find their ads listed on our site. Through the convenience of digital communication, finding the best entertainment for your special occasions will be a breeze.
Catering and Decor
Food and decoration are a must-have for any event. Through Bikroy's service portal, you can hire top-rated caterers to serve your guests a delicious meal that is sure to get praises. Alternatively, you can find personal caterers as well if you need a quick fix for lunch and dinner.
Decorations create a theme for your events and set the right atmosphere to create an enjoyable experience for your guests. Think back to the fairy-tale weddings you attended. They would be nothing without great decorators!
If you are looking to arrange a formal gathering and need everything to go without a hitch, it may be a good idea to hire a planner instead.
A party planner can help you arrange a spectacular event within your budget. They will take care of all the preparation and you don't have to break a sweat. Planners take charge of everything essential for a party – food, decoration, entertainment, etc. You name it, they'll get it done. At the end of the day, the result is a great party to impress your guests, all with minimal hassle on your end.
4. Health and Lifestyle
This is an important aspect of our wellbeing. Most of us are too caught up with our work life to make time to relax and take care of ourselves. Which is why online health and lifestyle services can greatly benefit us without taking too much time out of our busy schedules.
You can find numerous online fitness guides that are as effective as going to the gym. Following along with online videos is a great way to burn off excess calories in the comfort of your own home. You can also find great health tips from experts online, which you can implement into your lifestyle as well as share the knowledge with your networks.
Conclusion
A lot of things have changed in recent years. The use of the internet and improvements in technology has contributed immensely to our society and economy. E-commerce has flourished because of this and more businesses have moved to the digital marketplace. Consumers have more access to information thanks to the internet, for which the service sector has gained more popularity and demand online. It is safe to say that in the future, many more useful services will take to the internet for business until it is as mainstream as buying and selling products online.
What other useful services would you like to use from the comfort of your home? Mention them in the comments below!