Electronics
Finding the Best Entry Level Digital Camera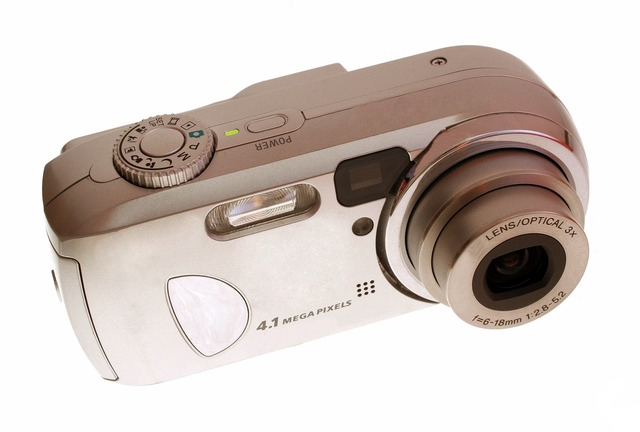 When it comes to getting the best images, it pays to know how to shop for a camera. There are many cameras on the market, from small point and shoot models to high end professional models. Choosing the right one is a matter of matching your needs to the right camera.
What Camera Should I Buy?
What camera you should buy depends mostly on what you intend to do with the camera. If you want to take casual shots of family, friends and events, there are great entry-level cameras that will get the job done. If you are just looking for a camera for a one-time event, there are cheap cameras that won't break the bank but still take great pictures.
Canon
One of the leaders in camera sales, Canon offers a full line of models, from ultra-compact budget cameras to ones used in movie production. The best pocket camera models come from Canon, and users love their lightweight design. The Canon Elph is a step up from a camera phone, and has a 10X zoom, which is adequate for getting shots that are more than arms' length away. The camera has a speed that is fast enough for a few action shots of pets and kids. This camera is one of the most feature-packed of all of the ultracompact models, and fits in your pocket for easy transport.
Canon cameras are known for their sharp resolution and automatic settings that make taking photos a breeze. In compact digital camera reviews, Canon definitely comes out on top.
Nikon
Nikon cameras are some of the most popular on the market and are a favorite of amateur photographers. The Nikon digital camera is one of the best around if you want to take action shots. The shutter has a faster speed than any of the other brands, and are great for getting started with manual shooting. You can easily adjust the settings for low light, action and long shots. Some digital camera reviews list the Nikon as one of the best digital cameras for the money.
Waterproof Cameras
If you are looking for a waterproof digital camera, Pentax offers the most options when it comes to durable cameras that are capable of photography in all-weather conditions. Whether you are taking photos at the beach or underwater, there are great cameras that will get the job done. A waterproof camera is ideal for taking photos on cruise ships, in stormy weather or anywhere else that it may get wet. Professional photographers love Pentax for its durable, all-weather models.
Zoom Cameras
If you want to take photos from far away, having a camera with excellent zoom is ideal. Sony makes a full line of compact system cameras that camera reviews list as the best compact cameras for zoom. These cameras will allow you to take great nature and wildlife shots, great photos of buildings and good action shots. Some of their higher end cameras are as good as the professional digital cameras on the market.
Inexpensive Cameras
If you are looking for the best cheap camera around, there is no better brand choice than Lumix. This brand of camera is best for people who are getting their first camera and want to learn how to use different functions to get specific results. The Lumix camera allows you to take panoramic photos, long shots and close ups. With interchangeable lenses and options for switching to manual settings, the Lumix is comparable to many of the entry level DSLR models, despite its low price tag.
Samsung Cameras
Samsung is one of the industry leaders when it comes to technology, and their cameras do not disappoint. One of the best features of Samsung digital cameras is Wi-fi capability. With included wireless access, you can send your photos straight from your camera to your smartphone, laptop or desktop computer. This will allow you to share your photos with ease. Samsung has been rated as the best digital camera for crisp shots, and is consistently ranked high on consumer review sites.
Shopping for a Digital Camera
The key to getting the best camera for your needs is to determine which factors are most important to your purposes.
Resolution
This measures how sharp your pictures will be. Some cameras have high resolution that allow the colors to burst right through, making your pictures look like they were snatched right from reality. Others have somewhat lower resolution that result in good, but not great shots. The key thing to look for is how many megapixels the camera has. The more megapixels, the sharper the images.
Lens
The width and length of the lens will determine what type of shots you will be able to take. A wide angle lens will take larger shots, like those of a skyline or city scape. A telephoto lens is great for sports shots and portraits and other situations where you have to take photos from far away. Most basic digital cameras come with a standard angle lens. The drawback of basic cameras is that you often cannot switch out the lenses to get better shots. DSLR cameras usually allow you to switch lenses for better angles and resolution.
When it comes to getting the best compact digital camera, there are a lot of great camera deals that will help you to get a great camera at a low price. From basic point and shoot cameras to high end DSLR cameras, having the right model will give you years of memories. Whether you are looking for a bridge camera or simply the best small camera that will fit into your pocket, there is one that will meet your needs. Make sure your camera fits your plans, and find one that has both manual and automatic settings to make shooting great photos easy. There are many great brands available, each offering their own benefits for the new camera user.
Find the right camera for sale online today.