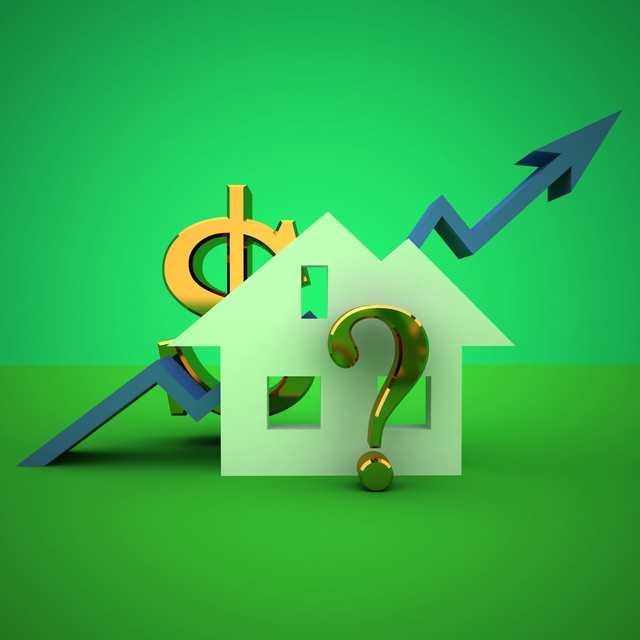 Ready to sell your Bangladesh home or land? A savvy real estate agent can help you list for the right price, professionally market, qualify prospective buyers, negotiate, and finalize the best deal in the Bangladesh property market whether it's residential or commercial property you're selling. But first, you need to find a great agent to pull it off. When choosing the ideal real estate agent, it's best to interview more than just one before you come to a decision about which one's best for you. Also, you need to ask all the right questions. Here are some great tips on how to choose the best real estate agent in order to get your Bangladesh home sold and for top dollar.
A good real estate agent typically has a great deal of experience with recent home sales and is considered an expert at balancing diplomacy, realism, and straight-to-the-point honesty. Using an experienced agent is going to cost a bit of money, so it's in your best interest to shop around and interview more than one. Here's what you need to know to pick the best one for the job:
1. Who does the agent work for?
It's looked upon favorably if agents divulge their agency-related relationships upfront and early-on to you. It will benefit you if you ask potential agents about whose monetary interest they're catering to during the sales process, and only hire one who intends to serve as your agent exclusively. If the agent wants to perform dual agency (listing your home for sale but also bringing in buyers and pocketing the whole commission rather than sharing it with the homebuyer's agent) or a designated agency (both your agent and the buyer's agent work for the same firm), go ahead and feel free to negotiate their commission down just a bit.
Dual agency causes a direct conflict of interest since the seller wants a higher price and the buyer wants a lower price. The conflict could possibly lead to agents pressuring sellers into taking a deal that's not right for them, or the agent may not present all the offers in order to protect a certain buyer client. A great deal of money is at stake so make sure your agent is serving only your best interest, and only yours.
2. Ask the tough questions.
You need an agent who is passionate and quite familiar with your particular neighborhood. Agents who have many advertising signs showing throughout a certain neighborhood doesn't necessarily mean they're always the best choice. If a potential agent has minimal input concerning condition and price for you, be cautious. Does the agent actually want to sell your home or simply advertise to other buyers by staking a sign in your yard?
Every agent you decide to interview should present an analysis of the current housing market (the most recent comparative homes pending a sale) and know a great deal regarding your neighborhood and the most recent sales in order to fully explain why you need to list your property for more or less than other homes in your area. Don't trust an agent who tries to promise you a quick sale for the highest price.
3. Review good prospects.
To identify good potential agents, ask for referrals from friends and/or neighbors and limit your search to only those agents with admirable credentials that match your criteria. For instance, go online to search for expert agents who specialize in selling single-family houses, flats, apartments, or even rooms to rent in addition to short sales (selling homes for less than what's owed on the mortgage). A good agent will be able to serve any accommodation.
Ideally, you want an agent who knows what they're doing. Nothing can replace experience and expertise. Half-hearted agents tend to lack overall passion, enthusiasm, and drive. You want an agent who will whole-heartedly work energetically on your behalf but not appear aggressive either, like a pushy car salesman. Nothing makes people run away faster than pushy, aggressive sales tactics.
4. Be sure your real estate agent has good backup.
It's very important that an agent has at least one assistant. In fact, several agents enlist a whole team to help them. Today, effectively marketing a home goes far beyond a simple listing in the local newspaper. All the different outlets, especially online, need ongoing attention and up-to-date information feeding into them at all times to inform both buyers and sellers. However, you don't want to simply communicate with just your agent's assistants all the time either. You need an agent that you can openly talk to directly; one who can ease your worries and fears. So, before choosing an agent, ask how often you'll get updates from them regarding your sale.
5. How long has the agent been in the real estate game?
It's important to choose an agent with vast experience and extensive knowledge in real estate. What's their area of expertise? Selling residential homes? Commercial property? Plots of land? Also, if they have less than five years experience in real estate, chances are they're still in the learning stages and using you to better their craft.
Ultimately, you want an agent who's fully engaged in a certain area and price point. Find out how proficient they are relative to those two key factors and how well they can illustrate their presence in the market. In other words, take a close look at their current listings. Check out how successfully they present themselves online in terms of their website and social media presence. Does the potential agent have enough listings to prove they have a healthy business, but not too many that your listing gets lost in the crowd?
6. Signing a contract.
Ask each agent you interview how long the actual listing contract lasts. In general, the slower the current market, the longer the agent will want the contract to last. About 3 – 6 months is customary. Agents have no desire to lose your listing once they've put a substantial amount of their own money into staging, travel expenses, marketing, etc.
Use these guidelines to find the best agent who will have your best interest at heart and get the job done. Look for integrity and drive in every agent you interview to get the best results.