Bikroy Updates
"Hopefully Bikroy.com is going to be a Unicorn Company" – Munir Hasan, Chief Guest at 'Moner Janala'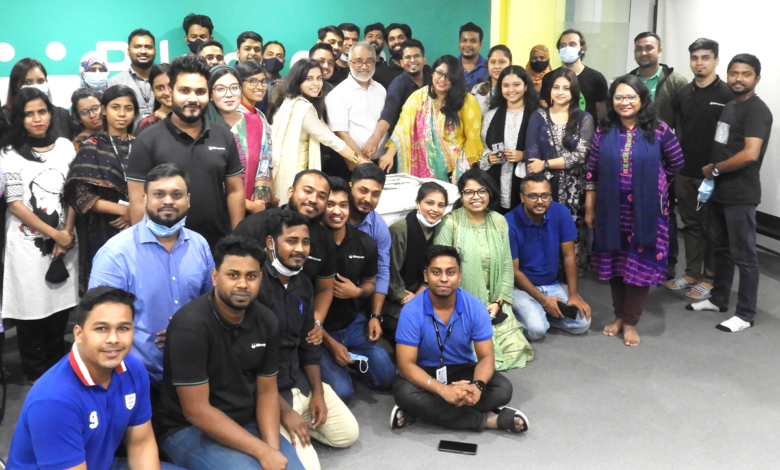 Bikroy.com, the Largest Marketplace in Bangladesh, organized a discussion meeting titled 'Moner Janala' with the participation of the Bikroy staff on 23rd September at its head office. This time the topic was 'Grow with Bikroy'. Bikroy.com has created a forum named 'Moner Janala' in association with the 'HeForShe' campaign. They have been arranging it every three months for the last five years, to excel in leadership qualities among the young female executives.
Munir Hasan, Head of Youth Programme of Prothom Alo and Writer was present as the chief guest at the event. Eshita Sharmin, Managing Director of Bikroy, and Rehenuma Islam, Head of HR & Culture of Bikroy were also present among others.
'Moner Janala' forum aims to remove gender discrimination and increase the participation of female employees in the workplace. Rehenuma Islam and Eshita Sharmin, the two advisors of the forum are continuously working to realize this objective.
The chief guest of the event – Munir Hasan, Head of Youth Programme of Prothom Alo and Writer said, "In 2012, I attended the launching of Bikroy.com. In these 9 years, Bikroy has become the number one classifieds site in the country. Bikroy's plans and activities make me very optimistic that it is going to become a unicorn organization in Bangladesh. I was overwhelmed to see the youthful outburst at the 'Moner Janala' event. I would request the young workforce to focus more on skills development and prioritize personal life as well as work. Wishing Bikroy all the very best with their future endeavors."
Rehenuma Islam, Head of HR & Culture of Bikroy said, "At Bikroy, we aspire to grow as a company along with our talent. 'Moner Janala' is a platform where our female employees can share their feelings related to the work environment and talk about any challenges they face. Besides female employees, male employees can also share their opinions here. We invite established female guest speakers to our events who inspire our employees by sharing their success stories. This is the first time we have made an exception with the chief guest. I believe his story and experience will encourage our employees to excel."
Eshita Sharmin, Managing Director of Bikroy said, "The diverse ratio of male and female employees at the management level in any organization always brings good results, unfortunately, we can see that the participation of women in leadership roles is low in most organizations. At Bikroy, we provide equal chances to both male and female employees to boost up their confidence and move forward. 'Moner Janala' is a tradition of Bikroy, one of our exceptional and regular initiatives. We are very excited to have Munir Hasan as our guest of honor, a truly inspirational person who has been playing different important roles in his career. Our young employees can learn a lot from his experience."