Vehicles
Impressive features of Honda cars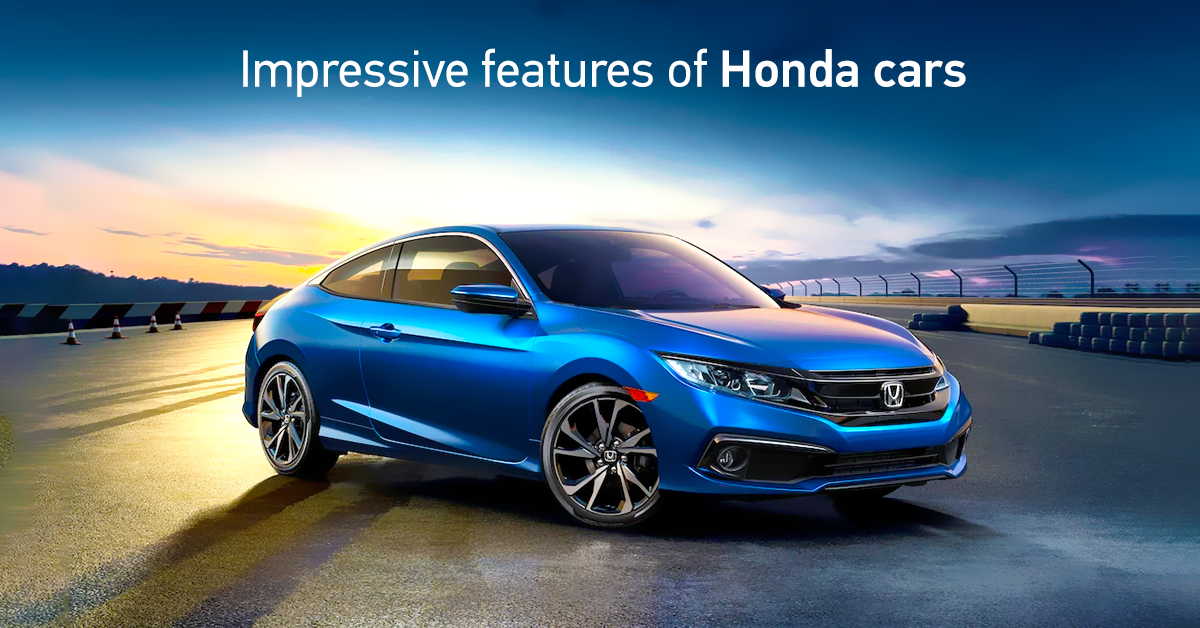 Honda has been one of the major sedan car manufacturers in the European and American markets for over 50 years. In Bangladesh, overall the sale of passenger cars has been on the rise but compared to the growth rate of consumers purchases of rivals such as Toyota, Nissan, Hyundai, etc. Honda has grown the most. Today we will discuss some impressive features of Honda cars that you might want to look into while deciding your choice of car in Bangladesh.
Innovative Features
Honda has proven itself to be one of the most innovative and futuristic car manufacturers in the recent decade. Here are some new features they have been incorporating in their cars.
The first feature we will discuss is an automatic cleaning mechanism which will take care of accidental spills in your car. In 2014 the Honda Odyssey introduced a built-in vacuum system to keep the car clean, which means you probably won't have to go for detailing or professional cleaning very often. The Odyssey is a family sized minivan and (if you have children) can be prone to getting messy, so the family audience absolutely loved the new feature.
The use of military-grade aluminum has made cars lighter than ever before. The Honda Fit hatchback is over 50 kilograms lighter due to the use of this aluminum. The material is also durable, making the car easier to control and improving fuel efficiency.
Fuel-Efficient Mechanisms
With each year we are discovering modern solutions to many problems. One of which is the rising of fuel price across the world. With the invention of more gas-efficient engines and motors, longer rides are costing less money. The 2015 Honda Fit has shown the way to getting over 30 miles per gallon due to efficient cylinders and engine mechanisms.
That's right, gears can now be easily shifted with the push of a button as introduced by the 2016 Honda Pilot. Not only does this make driving easier, it creates more space in the car and makes driving safer and more efficient.
Starting with the incredible 2015 Honda Accord, there are automatic systems in the car to detect and brake before a potential accident takes place. Your seats and steering wheel will vibrate when detecting danger and if you do not take preventive measures, then the car will automatically brake to avoid a collision.
My Personal Favorite – Honda Civic
My first car was the 1997 Honda Civic EX Coupe with a VTEC engine. While I still reminisce about this car which is now over 2 decades old, the brand-new Honda Civic is outrageously good. It is the perfect combination of a compact car with fuel-efficiency and complete control in performance.
WHAT'S SO SPECIAL ABOUT THIS CAR?
Two words – Turbo Engine!
Honda has gone turbo with insanely powerful driving performance. The Civic offers incredible power with a 1.5-liter engine with 174 HPs at 5,500 rpm and 220 Nm of torque. You can go 0-60 in a matter of seconds.
You can switch the transmission to sport mode to get more HP at a lower rpm and enjoy the pull on the open roads. The steering wheel stiffens to provide more control at higher speeds.
This new Honda uses fluid filled bushings for the engine mounts and its lower suspension parts for noise reduction – it runs super quiet but packs all the punch!
THE LOOK
The new design is sleeker, so it gets a trimmer shape from its predecessors. The shape will remind you of the Jaguar hood emblem. The tail lights are a very noticeably cool boomerang shape. The wheels are nice and big, but slightly bigger would have been better. The rear spoiler is the icing on the cake.
The pilot's deck is much more focused on the driver. Gauges and dials are all focused towards the driver and the turbo gauge is the best thing in it. The buttons are all distinctly hidden away for a clean interior.
VERDICT
The new Honda Civic brings back my teenage memories of my 1997 Civic and almost triggers a thought whether it could beat the classic. And of course it does, the newer turbo engine with its improved fuel efficiency, attractive looks and overall power.
In the streets of Dhaka, you will certainly be noticed in the new Honda Civic and turn heads with looks and power packed performance.
The Honda Civic is currently priced at BDT 42 lacs
So, if you are looking to buy Honda car in Bangladesh then I would recommend the new Honda civic.
You may even consider the Honda Accord which impresses with its infotainment system, interior design, and powerful turbocharged engine. The Honda Accord has an amazing combination of luxurious features, tech gadgets, and safety features.
Some exciting new car features
We are already seeing many manufacturers stepping into the zone of cars that drive themselves. Futuristic cars have gone above and beyond with this technology, with an autopilot feature controlling everything with a camera, radar, and 360-degree sonar sensors. The speed is controlled, automatic lane changes, turns and of course, parking itself. While it may be hard to imagine in the busy streets of Dhaka, these are exciting times to live in.
Built-in 4G LTE Wi-Fi Hotspots
Cars will have their own built-in 4G LTE hotspots. So, you will always be connected on the road to use your smartphones, tablets, and laptops without spending too much on mobile data or network interruptions. But remember, you still can't use your phone while driving – safety first!
Not just backing up cameras, but cameras that see everything on your car. These high-level sensor cameras can show your car in 360 degree and also warn you of approaching hazards.
You may have your hands full, with your phone, your kid or your shopping and you can automatically open car doors, trunk, etc. The smart key technology makes it possible for not only keyless entry, but also automatic opening and closing, while your keys are in your pocket.
Windshield glasses are getting an upgrade to be resistant from dirt, water, grease, etc. But not only that, your wipers will be activated automatically when water or debris is detected on the windshield. So you no longer have to turn the wipers on and off, they will keep the glass clean automatically.
Conclusion
Honda car price in Bangladesh is definitely worth the money with its incredible features and reliability. Honda is easily among the top most trusted vehicle manufacturers in the world, and if you are looking to buy cars in Bangladesh, then you can't possibly go wrong with a popular Honda car in Bangladesh.
Competitors of Honda, such as Toyota, Hyundai, Nissan are others which are also very popular as mid-size sedans to meet the demands of citizens of Dhaka city and Bangladesh overall.
Use Bikroy.com to search for the best quality used and reconditioned cars, bikes, motorcycles, and all other types of vehicles, electronics, etc. Bikroy.com is an incredibly extensive Marketplace with thousands of listings not limited to buying and selling but also for jobs and real estate business all over Bangladesh.
Don't forget to follow traffic rules while you are on the road, and always remember to put safety first.
From the built-in vacuum system for easy cleanup to shifting gear with buttons, which is your favorite futuristic Honda car feature? Would you trust a car that drives itself on the streets of Dhaka city?
Share your thoughts with us in the comments.
Honda CR-V EX MASTER PIECE 7 ST 2018
Honda CR-V EX MASTERPIECE 2019

Honda Vezel E:HEV Z Package 2021