Vehicles
Choosing the Best Family Car in Bangladesh
There are a lot of different types of cars available in BD. But what is the main reason people buy cars in Bangladesh? Yes… the question is a bit silly because the answer is so broad!
We often make a decision to buy brand new cars or the latest cars based on our desires and then justify our desire by logic. This is how human mind works, we make up our mind to do something and THEN, we try to make our decision logical by reasoning.
While some desire the latest luxury car, most people who are looking to buy their first car consider what's best for their spouse, children, mother, father, etc. meaning their family.
It is very difficult to consider attractive appearance, good performance, and modern technology and a lot of pressure builds up making the right choice. It is difficult to choose the best car for your family.
A family car is not just any car… it's a lot of things like a safe transport, a full family dining out, a relaxation place, a family time adventure. It is where we try to fit in all our loved ones and do all the things we love to do together!
Things to Consider When Choosing the Right Family Car in Bangladesh
Size of the Car
One of the most essential and often the first thing to consider is the size when choosing the best car for your family. For those who are thinking of settling down soon, or are thinking about starting a new family as parents, a new car must be in the right size for your current or future family members.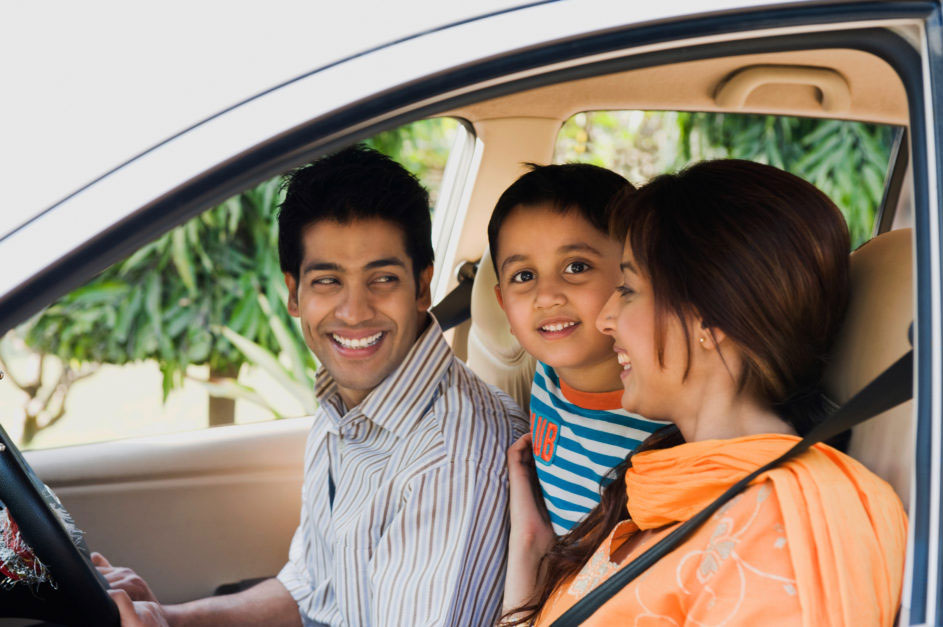 When it is a small family of a husband and wife, a motorcycle or a compact sedan is fine but with a baby you must make a more thoughtful decision. The following questions must be answered by its size:
Can a car seat be installed without too much trouble?

Is there enough room to get your baby in and out of the car?

Are there safety features like child lock?

Are the windows tinted for the baby to be sat comfortably?

Is there enough room your wife, mother, in-law, or any other adult to be seated with the car seat in?

What about the possibility of a second child in your family?

Can it fit strollers and other accessories for children?
The answer to these questions will likely allow you to get the ideal choice of a family car in Bangladesh. Since it is a financially steep decision, you must take care of not making a silly mistake! To get more help Read more about the best selling cars in Bangladesh.
Fuel Cost
The cost of fuel in cars is a crucial factor as this is a cost which will likely only increase as time passes. So, you must research the expected fuel economy of the cars you are considering. As the car will be your go to option for every little family outing, you will need to consider how much fuel it consumes.
In addition to other factors such as being stuck in traffic for long periods of time, using the air conditioning during the harsh summer heat, etc. while will directly affect the fuel consumption of your car. Read this useful article to find out on the many ways to reduce fuel costs while driving in Bangladesh.
Set a Budget Before You Buy
It is important to always plan a budget before you begin the task of buying a car in Bangladesh. This is because there will be tons of options in all different budget ranges. So it is very important as the choice of your car will be largely dependent on your budget.
You don't want to budget to low and have a horrible experience finding the right car. Also, you don't want to spend too much when you could be saving a lot of money at a lower budget.
Don't Persist on a Single Model
Remember that choosing the right car for your family is long term investment. So do not let your emotions divert you from taking the right option. Don't go after one particular model of car, this will blind you from seeing the many alternative options which may be better for your family.
When you are biased to one particular model, you won't be able to notice alternative options considering better ratings, reviews, and reliability. So, try your best to compare many options with your wants and needs in mind. This way, you will get the perfect opportunity to take a decision which is most suitable to the requirements of your family.
Think in the Future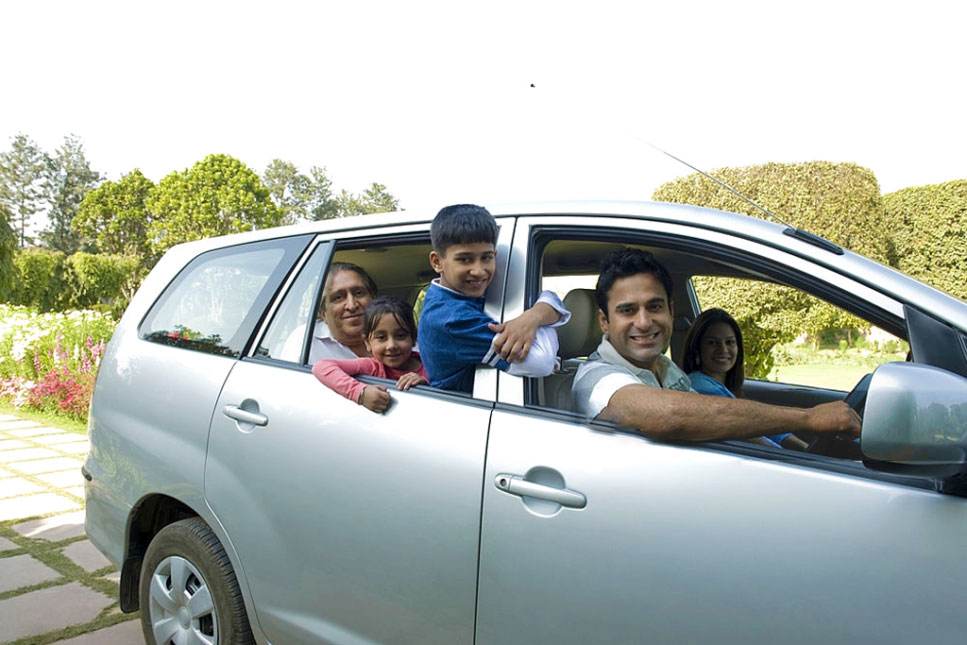 As a family car, you must always think about everyday usage and that too for a long term. Your family will always change as time goes, it will grow, your needs and requirements will also change. So always try your best to look at the bigger picture, think in the future when choosing the best family car.
You cannot possibly plan for everything in advance but if you are making such a big financial decision, it must make long term sense. You don't want to buy a car and by the next year, it no longer fits your requirements.
Safety is a Priority
Your family car will have your most love cargo onboard at all times. So Safety and security of their wellness should be your number one priority. Car safety features change every day and have evolved in the past decades. So consider things like hands free mobile usage, GPS, charging and power, reliability of warranty and maintenance while on the road.
Many newer car models have high-tech features such as rearview cameras, blind spot cameras, motion sensors, and antilock brakes. But if you are considering to buy a used car then consider some of these factors before purchase any used car. With the right amount of research and planning, you can easily find the best family car which is both practical and perfect for you & your family.
Most Popular – Toyota Corolla
In Bangladesh, there many cars which have gained popularity as family cars such as the Toyota Corolla in Dhaka city or even country wide for its reliability, the Toyota Noah for its spacious build, the range of sedans from the likes of Mitsubishi Lancer, Toyota Allion, Nissan Pulsar, Toyota Axio, Toyota Probox, Nissan Bluebird & many more.
Among the various options of the latest cars available in BD, Toyota is the most popular manufacturer and the Toyota Corolla is the most popular and most sold model of car in Bangladesh backed by its outstanding features.
The list of reasons for the popularity of the Toyota Corolla is truly endless. But in a quick review, it's a compact sedan which is roomy, comfortable and fuel-efficient. The look & appearance of the car is also standard. The performance of the Corolla is excellent on the somewhat unreliable roads of Dhaka city or even country wide. The interior of the car is stylish complimenting its exterior outlook. It is a safe car within a very decent price.
While the Noah and Hiace are mostly used as commercial cars, many large families opt for these models to fit in all their family members. They are low maintenance car with good mileage which is perfect for families. Although there are much nicer cars available in Bangladesh, the above mentioned features along with its affordable pricing, the top priority for most people in Bangladesh is the Toyota Corolla.
Conclusion
After taking into consideration all the above mentioned factors and issues, you can evaluate your options based on your budget. But when choosing the right car for your family, do not compensate for the safety of a car. No matter what your choice, as long as it is the best decision for your family.
If you are looking to buy cars in Bangladesh then you will find the latest different types of cars available in BD through Bikroy.com. Not only the latest cars or brand new cars, Bikroy.com has hundreds and thousands of listings from verified sellers on its marketplace in addition to property for buying & renting, job posts & more.
While you will be able to determine your exact necessity, you can choose between the latest sedan cars or larger options as discussed in this article.
Bikroy is home to not only the latest cars, but also used cars and brand new cars from all over Bangladesh!
Best of Luck in finding the right car for your family!