Property
What are the Real Estate Prospects for Bangladesh in the Next Few Years?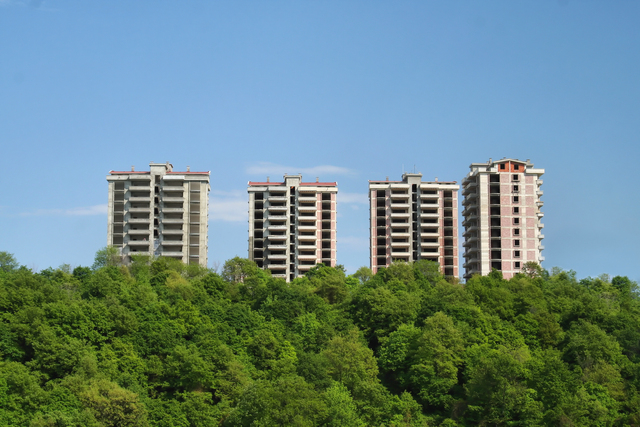 Many individuals are looking to buy property, houses or even apartments in Bangladesh because the real estate market in this particular area is expected to boom in the next few years. If you are considering buying land for yourself or for some type of rental option, now is definitely the time to make your move. There are many different things that you should know when it comes to actually buying land either for your own business ventures or for a rental purpose later on in the future. Buying the right piece of property with the ideal accommodation is going to ensure that you do well living in Bangladesh.
Why Choose to Buy in Bangladesh
There are many reasons why you might choose to buy flats or homes in Bangladesh for yourself and your future business plans. For one, this area is very popular and has a lot of people living there. Many people go to work and school in Bangladesh, making it a huge city for those who are native to the area. These same individuals are going to need homes and flats to stay in, so having a building that offers rooms for rent is ideal for helping out the locals and making a bit of money in the process.
Many people are also buying in Bangladesh because it is a very nice area to have a home or apartment building. It is relatively easy to find someone to rent out the apartment that you have, making it incredibly simple for those who want to begin a business for themselves. There are many different things that you'll want to think about when you make the decision to buy land in Bangladesh.
Using Bangladesh Properties for Rental Purposes
More and more people who are buying homes or flats are choosing to rent them out to either the public or to other businesses. There are many reasons why you might want to consider renting out the land that you've recently purchased. By considering these few factors, you'll be able to decide if renting out the property is really the best option for you.
Renting out a home or flat enables you to choose who lives there.
You will be able to collect monthly or yearly rent from your tenants.
You can own and operate several buildings to increase the amount of rent you're receiving.
Rental homes and apartments can provide you with a reasonable income and become a suitable business for yourself.
Choosing to rent out a Bangladesh property is a wonderful way for you to be able to choose who is going to live there, and then you will be able to collect the payments each month from the rental. In fact, many people who own apartments or homes that they rent find that the income they are receiving from their tenants is substantial enough to be their only income.
Real Estate Prospects for Bangladesh
One of the absolute best things about Bangladesh is that it is continually growing, and many people are finding that the need for rental flats and homes is also becoming very apparent. In the years 2014 and 2015, Bangladesh is thought to be growing rapidly when it comes to its real estate market. Property values are increasing and many people are being able to sell their homes and apartments for more money because of this fact. This is definitely a prime time to buy in Bangladesh because of the future prospects that are being seen.
When it comes to actually buying in Bangladesh, it is also nice to know that the area is on the rise when it comes to its real estate prospects. You do not want to buy land in an area that is not growing or is declining in value. With Bangladesh, this is simply not the case since many of the homes and apartments in the area are in incredibly high demand. This is also another benefit to those who would like to be able to rent and have a tenant available right away.
Why People are Choosing to Rent in Bangladesh
If you are looking to buy rooms to rent or rental homes that you can put out to the public, you might be wondering if anyone is going to be interested in actually renting what you have just purchased. The reality of it is that many families and individuals are looking to rent rather than buy when living in Bangladesh. Keep in mind that a lot of people travel back and forth to Bangladesh for work or school, so it is nice for them to be able to have an apartment of their own right where they are working.
Many people are also finding that having a rental home or flat is easier for them to maintain, and it is also easier for them to afford. When you actually purchase a piece of property for yourself, you are going to be the one in charge of regulating how much the rent is going to cost your tenants. This will either help or hurt you to find tenants who are able to afford your rent. Having a beautiful building that you will rent to those living and working in Bangladesh will also enable you to feel good knowing that you are providing homes to those who need them.
Many business people are looking to buy land and properties in Bangladesh because of its real estate prospects for the next few years. If this is definitely something that you're interested in, you'll be happy to know that there are many buildings available to you that are easy to afford. These same buildings are going to increase in value over the years as Bangladesh becomes more and more popular. This particular area is a wonderful place for you to have some of your own rental properties.